Reading Wall of Fame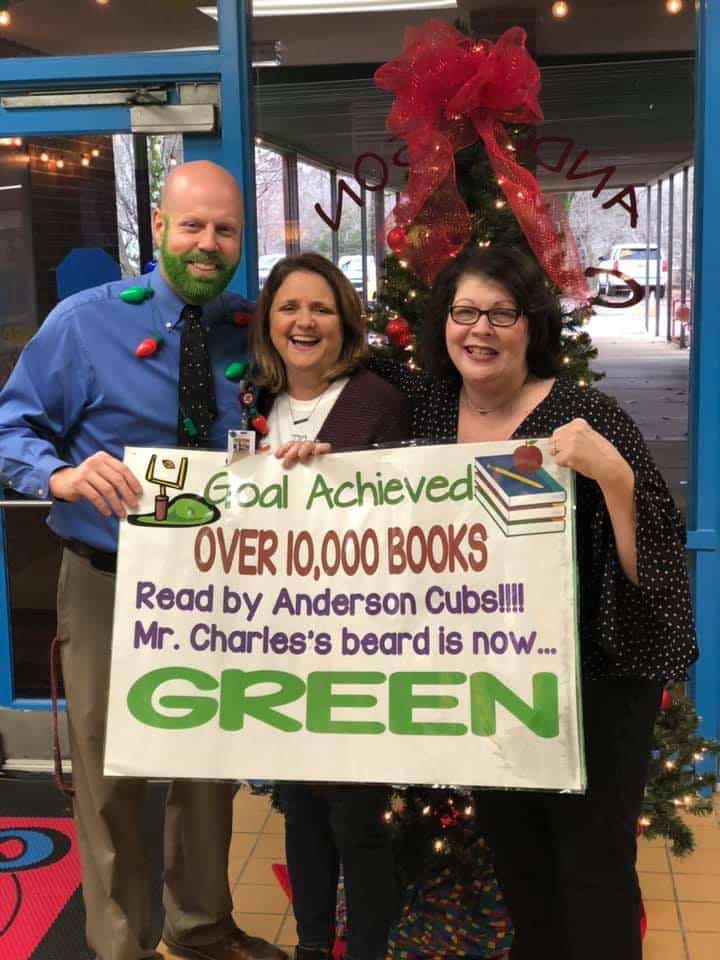 Anderson Cub's dove into reading with a new excitement as Mr Charles agreed to dye his beard for a day if they read 10,000 books in the first nine weeks of school.   As you can see in the photo, THEY REACHED THEIR GOAL and even got to vote on the color choice. 
What a fun way for the students to set a goal and see the results of it being reached!