1315 Jefferson Street East
Brownsville, TN 38012
Phone: 731-772-1233
Tressy Halbrook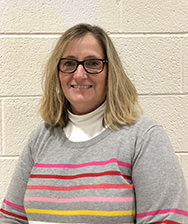 Principal
tressy.halbrook@hcsk12.net
Dr. Tressy Halbrook is the principal at East Side Intermediate beginning in August, 2018. Dr. Halbrook holds a B.S. from East Stroudsberg University in Pennsylvania. She completed her M. Ed, Ed. S. and Ed. D. at Union University.  Most recently, Dr. Halbrook served Jackson-Madison County Schools as a third-grade teacher at Thelma Barker Elementary School.  She served students in Lauderdale County as a physical education teacher and a fourth-grade teacher from 2002 -2017.  Dr. Halbrook brings a passion for teaching, and she will bring motivation and a tireless commitment to continuous improvement for staff and students.
NICOLE JOHNSON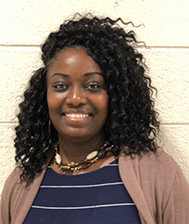 Assistant Principal
nicole.johnson@hcsk12.net
Nicole Johnson will serve as East Side's Assistant Principal.  She is a native of Brownsville and a product of Haywood County Schools.  She earned her Bachelors of Science degree in Elementary Education at Austin Peay State University and a Masters in Curriculum, Assessment, and Instruction from Trevecca Nazarene University.  Ms. Johnson received her Instructional Leadership Licensure in October 2015. Ms. Johnson began her teaching career at East Side in 2010, teaching English Language Arts at the 4th and 5th grade levels. She served in this capacity until becoming the Instructional Facilitator.
Andrea Baynes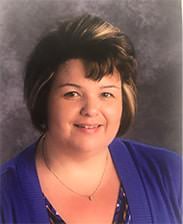 Instructional Facilitator
andrea.baynes@hcsk12.net
Andrea Baynes began teaching in the Lauderdale County School System in 1999. She holds a Bachelor's degree in Elementary Education from The University of Tennessee at Martin and a Master's degree in Educational Leadership from Bethel University.  She is married to Jason Baynes, and they have three children, Caroline, Addisyn, and John Milton.
---
Staff
Tressy Halbrook, Principal
tressy.halbrook@hcsk12.net
Nicole Johnson, Assistant Principal
nicole.johnson@hcsk12.net
Andrea Baynes, Instructional Facilitator
andrea.baynes@hcsk12.net
Nan Darnaby, Secretary
nan.darnaby@hcsk12.net
Vanessa Vines, Bookkeeper
vanessa.vines@hcsk12.net
Rebecca Sanders, Data Clerk SPED
rebecca.sanders@hcsk12.net
Dorothy Jackson, School Counselor
dorothy.jackson@hcsk12.net
Hannah Wakefield, ESL
hannah.wakefield@hcsk12.net
Catherine Lester, Interventionist
catherine.lester@hcsk12.net
Derek Jackson, SRO
derek.jackson@hcsk12.net
Teachers
4th Grade
Latresa Bond
latresa.bond@hcsk12.net
Hannah Byrd
hannah.byrd@hcsk12.net
Amanda Gaines
amanda.gaines@hcsk12.net
Dana Gardner
dana.gardner@hcsk12.net
Kellie Haywood
kellie.haywood@hcsk12.net
Karen Latimer
karen.latimer@hcsk12.net
Tammy Mann
tammy.mann@hcsk12.net
Amy Morris
amy.morris@hcsk12.net
Samantha Wiley,
samantha.wiley@hcsk12.net
5TH GRADE
Leigh Anne Allen
leigh.allen@hcsk12.net
Dominique Bond
dominique.bond@hcsk12.net
Cordarrell Comage
cordarrell.commage@hcsk12.net
Chelsea Currie
chelsea.currie@hcsk12.net
Heather Davis
heather.davis@hcsk12.net
Cecila Frost
cecila.frost@hcsk12.net
Melissa Griffith
melissa.griffith@hcsk12.net
Katrina Hill
katrina.hill@hcsk12.net
Cindy Moore
cindy.moore@hcsk12.net
Tanika Pickens
tanika.pickens@hcsk12.net,
Raven Powell
raven.powell@hcsk12.net
Wendy Piercey
wendy.piercey@hcsk12.net
auxiliary
Deanna Cook, Music
deanna.cook@hcsk12.net
Sharon Clark, STEAM Lab
sharon.clark@hcsk12.net
Marty Stoots Todd, Art
marty.todd@hcsk12.net
Minnie Reed, Library
minnie.reed@hcsk12.net
Maurice Brooks, PE
maurice.brooks@hcsk12.net
Special EDUCATION
Wanda Bond, Inclusion
wanda.bond@hcsk12.net
Jeff Comstock, Inclusion
jeff.comstock@hcsk12.net
Pamela Pickens, SPED – LRE
pamela.pickens@hcsk12.net
Natalie Pinner, PRODIGY
natalie.pinner@hcsk12.net
Stephanie Kyle, Speech
stephanie.kyle@hcsk12.net
Educational Assistants
Martha Brummett
martha.brummett@hcsk12.net
Devon Butner
devon.butner@hcsk12. net
Kayla Daughtery
kayla.daughtery@hcsk12.net
Christy Henderson, Inclusion
christy.henderson@hcsk12.net
Daphne Maclin
daphne.maclin@hcsk12.net
Lenora Oldham, LRE
lenora.oldham@hcsk12.net
Jasmine Perkins,
jasmine.perkins@hcsk12.net
Kamrey Purvis, LRE
kamrey.purvis@hcsk12.net
Carolyn Sanders
carolyn.sanders@hcsk12.net
Tremelda Williamson, Inclusion
tremelda.williamson@hcsk12.net
Margaret Young
margaret.young@hcsk12.net
Nutritional Personnel
Sharon Jarrett, Cafeteria Manager
sharon.jarrett@hcsk12.net
Leare Bond, Assistant Manager
leare.bond@hcsk12.net
Glenda Hess, Staff
Tiffany Oliver, Staff
Collette Perry, Staff
Lucy Trotter, Staff