ES observes National School Breakfast Week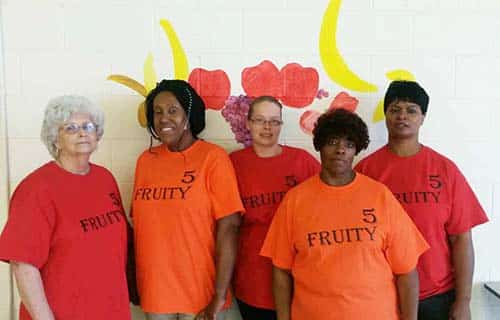 To encourage more students to take advantage of the healthy choices available for school breakfast, East Side Intermediate School celebrated National School Breakfast Week in March.
"A healthy breakfast at the start of the day is one way to ensure students are getting the best education possible," said Director of Nutrition, Denita Jarratt.
To garner increased participation in the school breakfast program, cafeteria manager, Cynthia Turner decided to recognize National School Breakfast Week in a special way. She and her staff came up with the "Fruity Five." Each day they served a different combination of healthy and delicious fruits:
• Monday: cantaloupe and red grapes
• Tuesday: kiwi and strawberries 
• Wednesday: pears and orange slices
• Thursday: red apples and green pears
• Friday: bananas and grapes
For students, school breakfast is a critical source of nutrition to fuel their school days. It is also a convenient choice for students with hectic morning schedules, or those who are not hungry for breakfast first thing in the morning at home.
Studies show that students who eat school breakfast are more likely to reach higher levels of achievement in math; score higher on standardized tests; have better concentration, memory and alertness; have improved attendance, behavior, and academic performance; and maintain a healthy weight.