Red Ribbon Week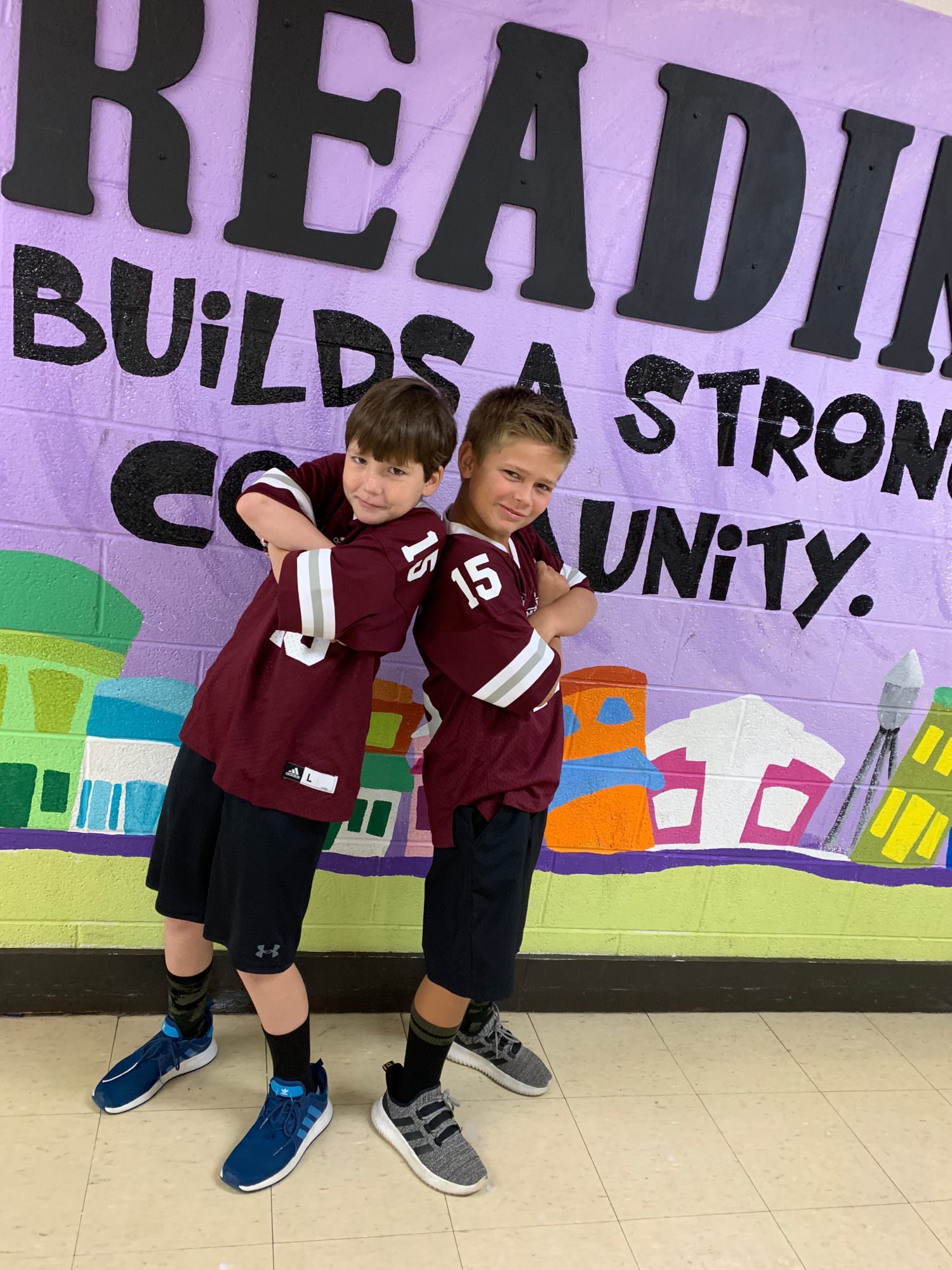 East Side students spent Red Ribbon Week learning about and making commitments to being drug free.
Red Ribbon Week is an alcohol, tobacco, and other drug and violence prevention awareness campaign observed annually in October in the United States. It began as a tribute to fallen DEA special agent Enrique Camerena in 1985. According to the United States DEA, Red Ribbon Week is the nations largest and longest-running drug awareness and prevention program.
East Side students celebrated the entire week with special days.  They began with "Red-y to be Drug Free!" on Monday by wearing a red shirt.  Tuesday was "I have the power to say NO to drugs" day and they were allowed to wear superhero gear with their uniforms.  Wednesday brought "Dress for Success" and the boy donned ties while the girls wore pearls and dresses.  But Thursday my have been the favorite!  "Promise your friends you'll be drug free" was twin-day and students dressed like their best friend.  Friday closed the week with" Our future is too bright for drugs!" which brought brightly colored clothes day.  
Each day offered special opportunities to warn children about the threat and devastation of drug use.