HCS holds Spelling Bee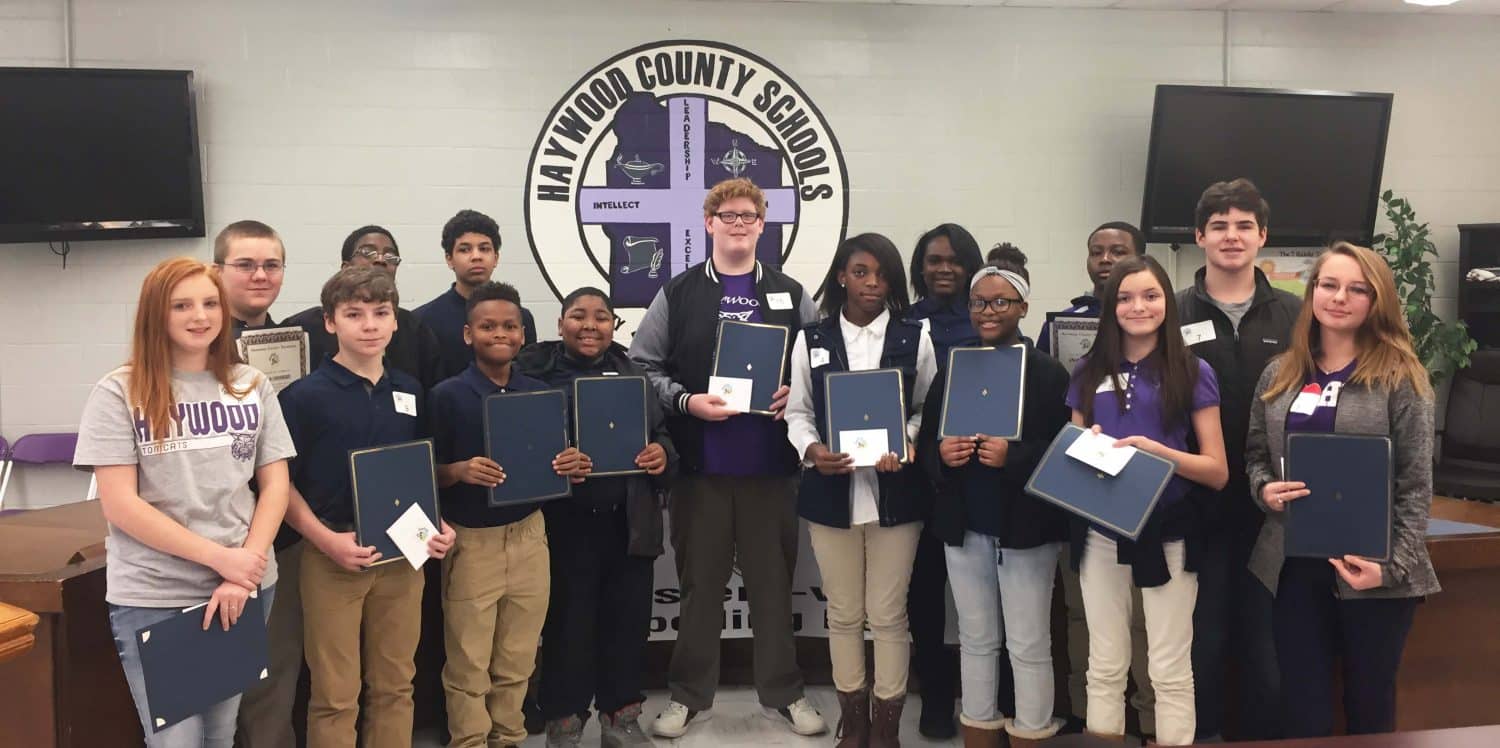 Haywood County Schools, under the direction of Gina Cozart at Haywood Middle School and Marjorie Vaulx at the district office, held its annual Spelling Bee on February 2. Fifteen students from HMS competed, and the winners were, first place, 7th grader Maliyah Brand; and second place, 7th grader Jaiden Bishop. There were 13 rounds in the contest.
Competing were: 6th Grade – Cam Barr, Anna Elrod, Akeelah Harris, Amare Martin, and Paul Miller; 7th Grade – Jaiden Bishop, Maliyah Brand, Marliss Gray, Sadaja Jeter, and Reed Sullivan; 8th Grade – Zach Cheshire, Jaleohn Clark, Nasir Nixon, Chelsea Goodman, and Raven Watson.
Maliyah Brand will take a test online by February 13 to qualify for the regional spelling Bee in Nashville on March 10, hosted by the Tennessee Titans.