New park "Smoke Free"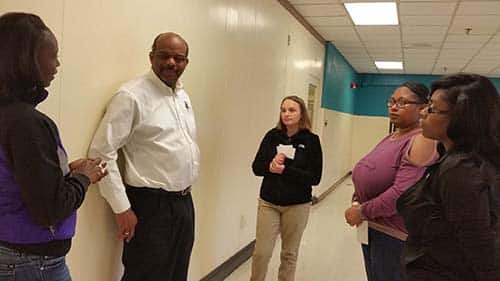 HHS Student Health Council members invited Mayor Rawls to consider proclaiming the new Uniquely Haywood Park on the corner of Anderson and Jefferson to be "Smoke Free." The request included improving the health of Brownsville-Haywood County citizens by reducing asthma and other breathing problems, as well as modeling healthy behavior for the children who play at the park.
Mayor Rawls was thrilled to grant their request and said that he would have a sign erected as soon as he can get it put up. Students were then invited to repeat their request at the City Council meeting on December 12, so Council members will know what great things the students are doing. The Health Department, and Mrs. Sarah Haynes, FCCLA teacher in the HHS Career and Technical Division, and Coordinated School Health sponsor Cindy Smith, the Student Health Council partnered with the Mayor's Brownsville-Haywood County Health Initiative to bring this request.
Students hold "Smoke-Free" campaign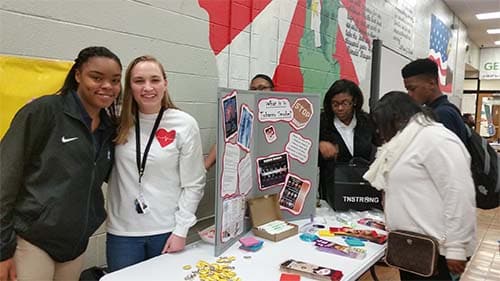 Haywood High School Student Health Council students, partnering with the Health Department and Coordinated School Health, conducted a "Pledge to be … SMOKE FREE" campaign during the lunch shifts on November 16, the day of observance of the Great American Smokeout. Council members encouraged students to sign a pledge card and put it on the big wall banner. If they did, they could choose a small favor for their commitment. Student Health Council members believed the day was a success.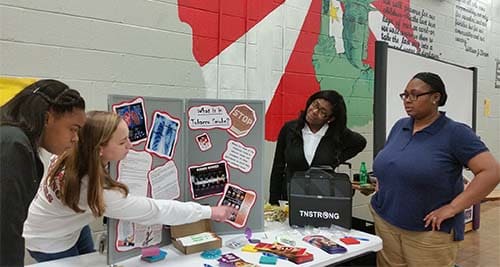 Also part of their American Smokeout activities were twice-weekly quiz questions about health, related-to-smoking questions, to see which class responded correctly first. The homeroom class who buzzed the office with the correct answer first all got a prize. Students also completed a tobacco survey, with Ms. Tiffanie Jones' class being the first to turn them in. They received a small prize.