HES students enjoy "Pig" snacks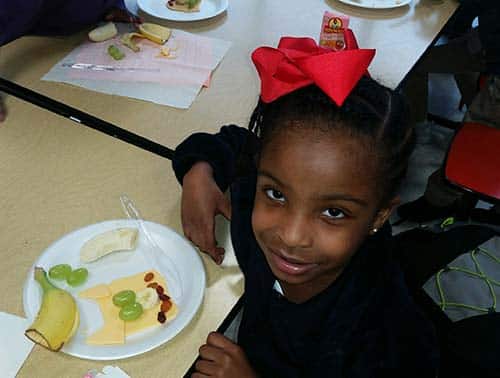 Students in Ms. Karetha Miller's Save the Children class had their monthly healthy snack lesson with "Miss Cindy" (Smith), the School Health Coordinator. The story they read was, OINK! by Margie Palatini. After reading the story, they read about the healthy snack "pig" they were going to make out of bananas, grapes, strawberry, raisins and cheese.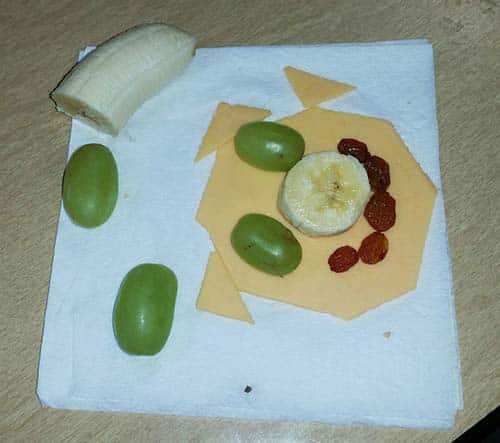 They even read about the vitamins in each of those foods and what part of the body they help. Then they EVEN read words like magnesium, potassium, calcium, serotonin, and NOREPINEPHRINE! (helps you fight stress).
"Their little pigs were really cute! THEN, they acted like little pigs and ate everything in sight! It was a very fun lesson," said Miss Cindy.