HES students honored for success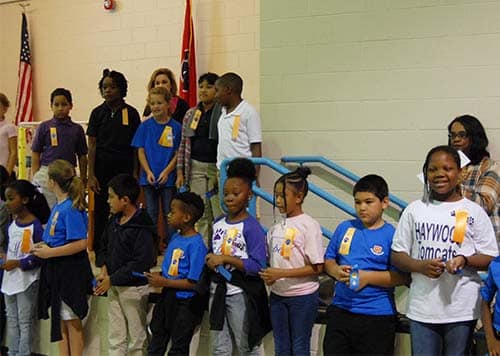 Haywood Elementary held its first nine weeks awards program October 13.  There were numerous awards given in recognition of the student's achievements. The school had approximately 160 students on First Honor Roll and 190 students on Second Honor Roll. There were awards given for Reading, Language, Math, Science, Social Studies, Handwriting, Excellent Conduct, Perfect Attendance, and Great Character. The auxiliary teachers also gave out awards to classes showing best behavior and spirit.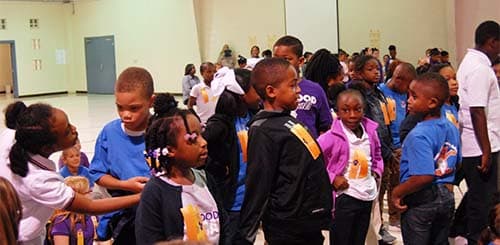 Each nine weeks, the Brownsville Rotary Club teams up with the Brownsville Police Department to give away a bike and helmet to the fortunate student whose name was drawn from all the students who had perfect attendance. Pictured are (from left) Joe Gibbs and Tommy Russell from the Rotary Club and SRO Derrick Jackson from the Brownsville Police Department.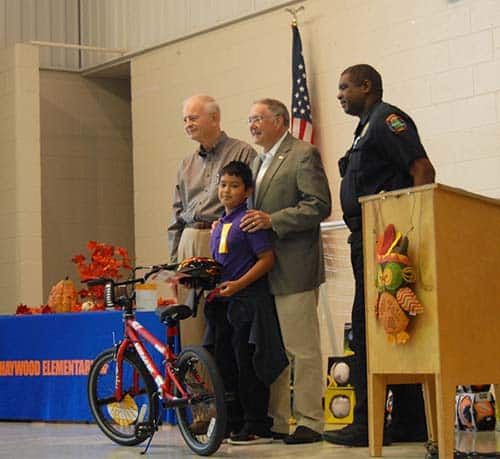 Also at the end of the pep rally, HES Principal Anna Roberts kept her promise to "kiss a pig" in honor of the HES students raising $1,061 for the Go Jim Go campaign that benefits Le Bonheur Children's Hospital in Memphis.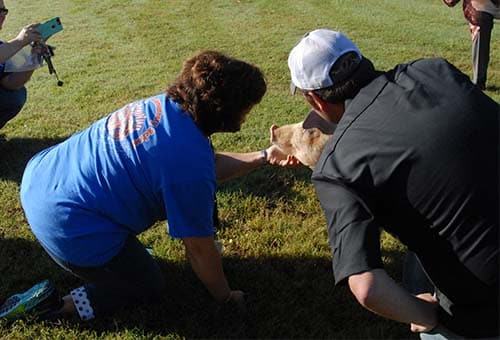 This was a two-step process – first prepare the pig … then … kiss!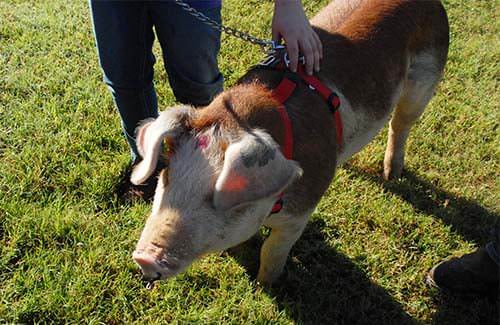 See the red lipstick at the top of his head?  She got her kiss!