Progressive Agriculture Safety Day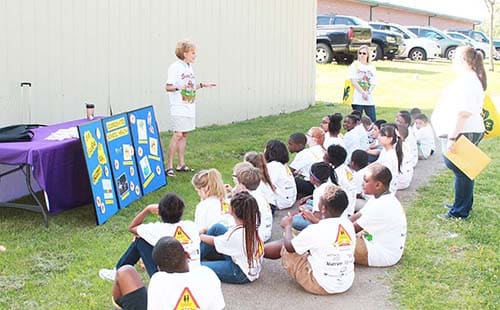 Haywood Elementary held its annual Progressive Agriculture Safety Day for all the third-grade students on Friday, May 11. Haywood County Extension Agent Nicole Newman taught Bicycle Safety and the importance of wearing a helmet.  Hannah Byrd presented Chemical Look-A-Likes. Cindy Smith, Haywood County School Health Coordinator, taught the students about Sun Safety and the importance of sunscreen.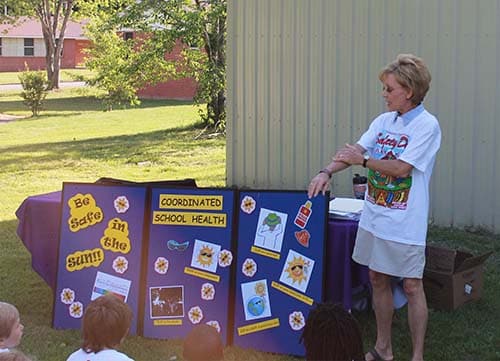 Disabilities Awareness was presented by Joetta White, Extension Area Specialist with the AgriAbility Project. Debbi Molloy taught the students about First-Aid and each student went home with a small homemade First-Aid kit. Tim Roberts, Shelby County Extension Agent and Safety Day Coordinator, taught Fire Safety and the importance of a working smoke detector. The students rotated around to each station learning about the different safety topics. This is a national program and each student received a Progressive Agriculture Safety Day T-Shirt and a goody bag.