HHS 2017 Track Teams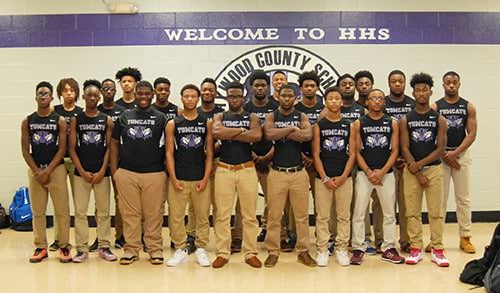 Members of the 2017 Haywood High School Boys Track Team are Malik Woods, Allen Weathers, Larry Brooks, Marco Clemons, DeCourtney Reed, Trevor Cunningham, Bryce Currie, Keyon Taylor, Jerrall Parsons, Quandarius Henley, Anthony Mitchell, Rashun Tyus, Kadarius Woodfolk, Deyondrius Hines, Darrion Bell, Isiah Hess, Brandon Taylor, Ashdon McGoughy, Jyles Beard, and Tristan Taylor. Not pictured is Jordan Lenard. Coaching the team is Dave Rogers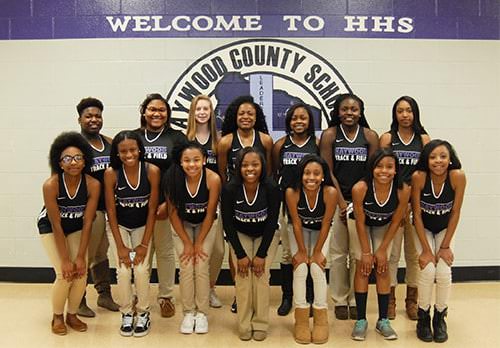 Members of the 2017 Haywood High School Girls Track Team are Ahmadia Hines, Alaysia Applewhite, Alexis Bean, Kemyia Evans, Jordan Lewis, Shakira Brown, Joclyn Brooks, Brierra Starks, Makayla Flagg, Bieliegh Waldrop, Rashadda Dancy, Alexis Hines, Kayla Douglas, and Asia McGoughy. Not pictured are Kedra Benton, Laquita Calloway, Tyiahya Benton, and Wandarka Young.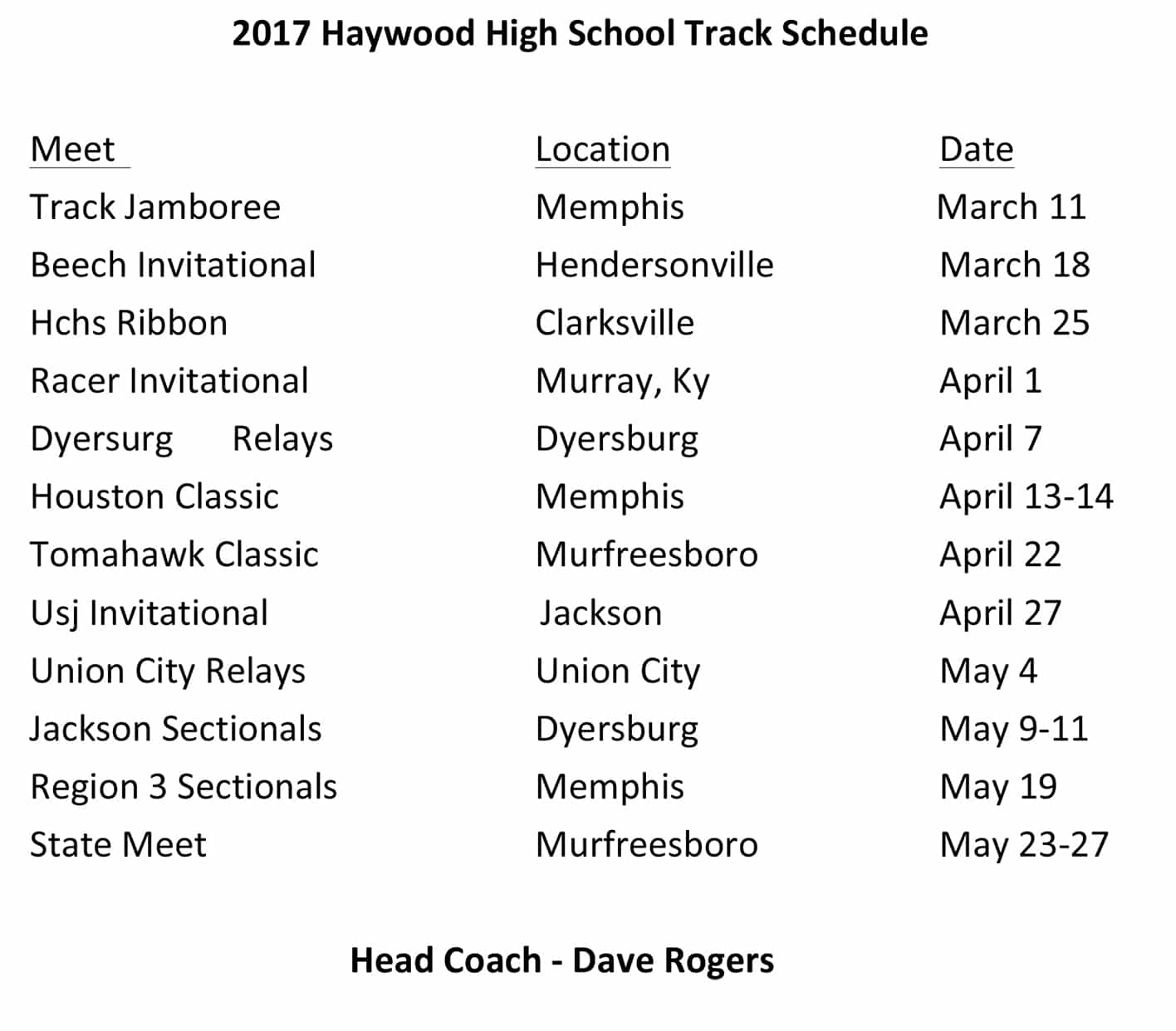 2017 TRACK SCHEDULE
___________________________________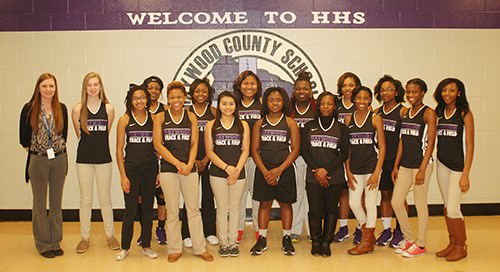 HHS 2016 Girls' Track Team
Members of the HHS girls' track team are Coach Cassie Hassell, Baileigh Waldrop, Alexiis Bean, Deshia Renteria, Andrea Cantu, Wundryku Young, Kemiya Evans, Jorden Lewis, Alaysia Applewhite, and Jocelyn Brooks, Rashadda Dancy, Alexis Hines, Mikayla Flagg, Brierra Starks, Victoria Perry, and Ahamadia Hines.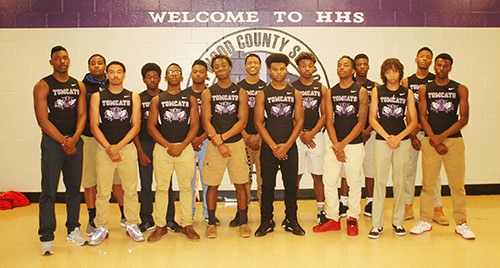 HHS 2016 Boys' Track Team
Members of the HHS boys' track team are Deshawn Tolivier, Jordan Lenard, Decourtney Reed, Tristan Taylor, Jalin Hudson, Jadarius Taylor, Jerrell Parsons, Derayiz Claybon, Sheronne Hines, Lizzerick Cortrell, Deshun Tyus, Jyles Beard, Brandon Taylor, Deuncey Weddle, and Devonte Pinkett. Not pictured are Kortavious Jones, Jalin Turner, Jerrod Hammond, Taycquan Hammond, Markevious Williamson, Jamarcus Tyus and Tay Jones. Patrick Currie is manager. Coaching the team is Dave Rogers.
2016 Haywood Track Schedule
Coach: Dave Rogers. Coach: Cassie Hassell
| | | |
| --- | --- | --- |
| Meet | Location | Date |
| Leap Day Jamboree | Memphis | February 29 |
| Track Jamboree | Clarksville | March 12 |
| Cookeville | Cookeville | March 19 |
| HCHS Ribbon | Clarksville | March 26 |
| Racer Invitational | Murrey, KY | April 2 |
| Dyersburg | Dyersburg | April 8 |
| Hopkinsville | Hopkinsville, KY | April 9 |
| George Hancock Classic | Dyersburg | April 15 |
| Tomahawk Classic | Murfreesboro | April 23 |
| USJ | Jackson | April 28 |
| Union City | Union City | May 5 |
| Jackson Sectionals | Dyersburg | May 10 & 12 |
| Region 3 Sectionals | Memphis | May 20 |
| State Meet | Myrfreesboro | May 26-27 |