HHS honors Distinguished Scholars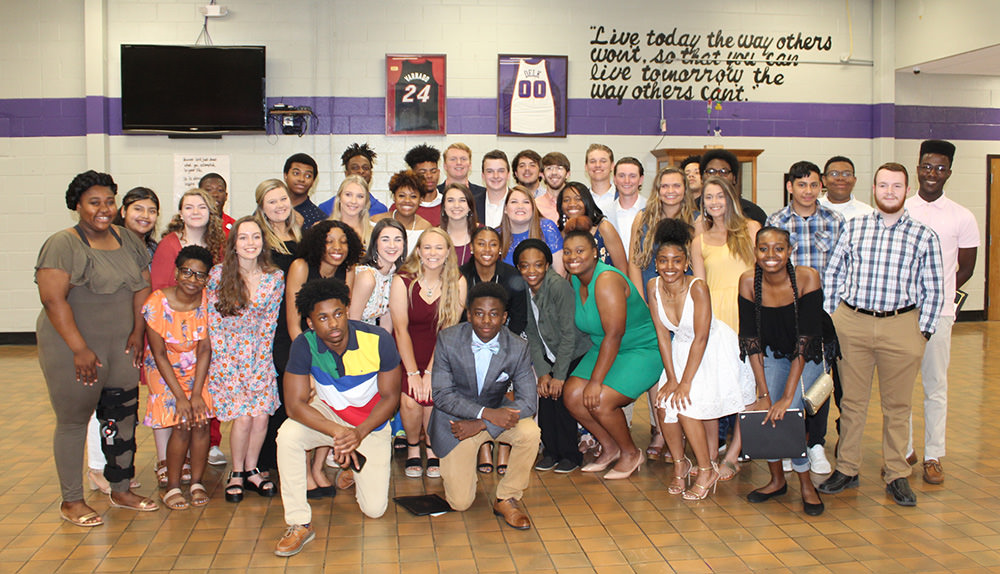 On May 2, Haywood High School held its Distinguished Scholar Recognition Banquet honoring 42 seniors who are members of this high-achieving academic group. HHS Principal Latonya Jackson opened the ceremony followed by comments by Riley Barr, President of the Class of 2019.
Members of the Distinguished Scholars of the Class of 2019 are Shakayla Alford, Daniel Arellanes, Samuel Thomas Banks, Tre´veon Banks, McKenna Elise Barken, Riley Ann Barr, Mikhayla Batchelor, Alexiis Bean, Jordan Bell, Carlisle Clagg, Jordan Cone, Yatzi Cruz, Tyler Dickens, Jamya Douglas, Christopher Foster, Leslie Fox, Shadaesya Glover, Bria Grant, Skye Antionette Green, Anna Haynes, Calen Johnson, McKenzie Grace Kelly, Colbie Leigh Killen, J. T. Lea, Bond Lonon, Sidney Lee Martin, Karsen Neal, Everette Pettigrew, Jackson Lefave Pettigrew, Lillie Rebecca Pittman, Isaiah Polk, Kirsten Porch, Alexander Todd Sceals, Cortavious KeShaun Shephard, Taylor C. Shields, Hunter Smothers, Jakobe Swift, Iyana Taylor, Jaylon Taylor, Massai Reid Twitty, Ashlei R. Williams, and Bendy Yuan-Zhao.
Helping with the banquet were Glynn Bridgewater, Vickie DeBerry, Holly Chilcutt, Karen German, Jordan Clagg, Datris Cobb, David Merriweather, the HHS JROTC and the HHS food services staff.