HHS Youth Leadership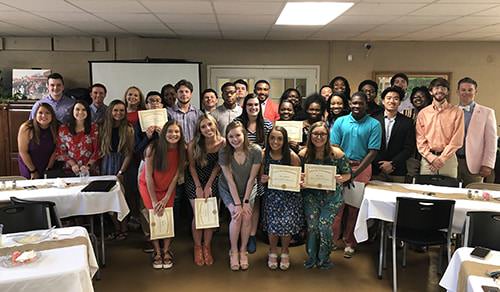 On Thursday the HHS Youth Leadership class took a field trip to the State of Tennessee Capitol. Along with their sponsor, Emily Carpenter, the students toured the Capitol, argued several bills in the Senate and visited the Tennessee State Museum.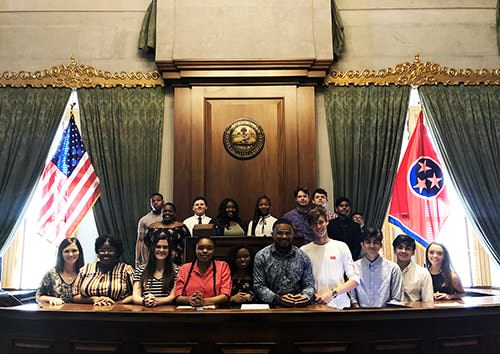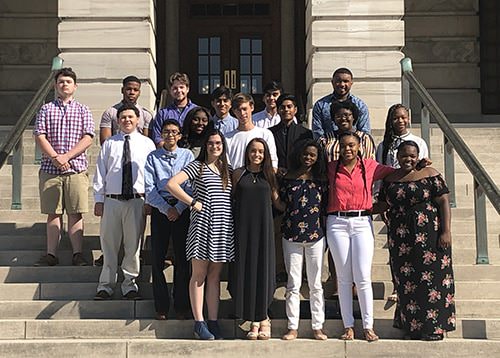 These are the Haywood High School Youth Leadership (juniors) and Youth Ambassadors (seniors) students who graduated from the Leadership program at the year-end banquet Thursday night, May 16. Members of the 2018-2019 Leadership group are Gemiah Bell, Brandon Cantu, Miah Cobb, Rebecca Davis, Chloe Fry, Iverson Hines, Hannah Littlejohn, Kelsey Mann, Destiny Medina, Sanaa Muex, Benjamin Naylor, Alexis Ocegueda, Charles Phillips, Myles Pickens, Hunter Rains, Andrew Reed, Shaylen Reed, Cesar Sanchez, Jacob Sanchez, Riley Simmons, Avery Turnage, Trianna Tyus, Katie Walls, and Amanda Watson.