Early College High in HCS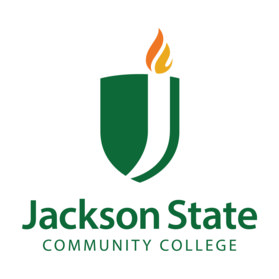 A large part of providing a high-quality public education is being able to provide students with multiple options for post-secondary learning.  Whether those options are dual-credit classes, Advanced Placement classes, or Career-Technical paths, students in Haywood County Schools (HCS) are surrounded by multiple pathways in which to choose their route to future success.
Beginning in the fall of 2022, certain juniors and seniors will be provided the opportunity to enroll in college classes at Jackson State Community College (JSCC) as part of a new partnership between JSCC and HCS known as "Early College High" (ECH).
HHS Dual Enrollment Coordinator, Amanda Simpson is helping Haywood High School (HHS) students enroll in this program that will begin in August.  (Click the link to hear the full interview with Amanda).
"We've started registering students already, and they are getting their classes picked.  On May 18, they'll meet with an advisor at Jackson State and finalize their college schedules," Amanda explained.  "Classes will officially begin in the fall of 2022."
Transportation to JSCC will be provided for students who enroll in ECH, and students will attend classes on JSCC's campus each day.  After students finish their classes for the day, they will be transported back to HHS for the last block of the day.
"Students will attend classes on the campus of Jackson State.  They'll be picked up at Haywood High School and transported to Jackson State and then returned to the high school the same afternoon," Amanda said.  "Any student who has a 3.0 GPA, is a junior or senior, and has a decent behavior record is eligible to enroll in ECH.  Jackson State leaves it to Haywood High School to approve students for the program."
When students enroll in ECH, they will have the opportunity to earn college credit.  Beyond simply earning college credit, however, students could possibly complete the program with an associate's degree upon graduation.  They would receive their high school diploma on one day and their associate's degree the next day.  
"When students sit down with their advisor, they will determine a pathway," Amanda explained. "If students have all of their freshman and sophomore credits for high school completed and stick to their pathway, they could graduate with a full associate's degree and a high school diploma simultaneously."
The ECH program is completely free for HHS students who enroll.  The courses are paid by a state grant, and Haywood County Schools will pay for the books that students need.  
"There's a dual enrollment grant that Tennessee offers eligible high school students, so everything is financially covered other than textbooks under that grant.  HCS has graciously offered to cover textbooks, so we're very thankful for that," Amanda said.  
ECH at Haywood High School will provide students with an opportunity to get a jumpstart on their college career free of charge.  This program is one more way that HCS is expanding options and opportunities for students in the district.