Why Haywood – LoEva Jackson – HCVA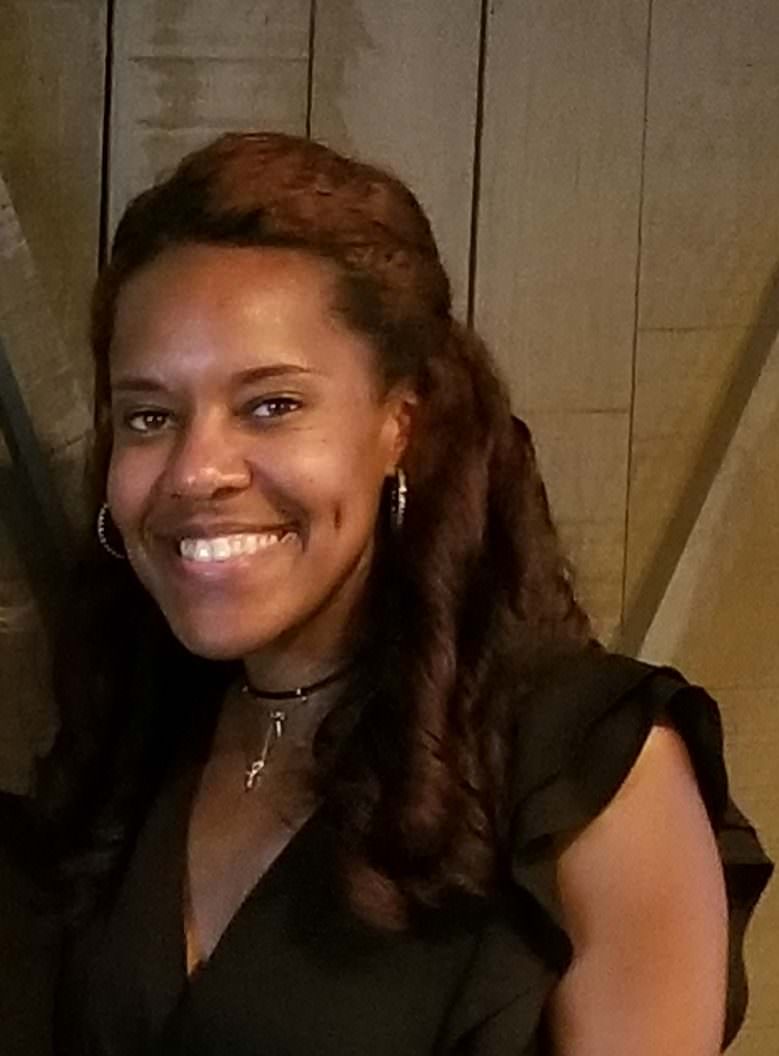 Coming on the heels of two fractured school years due to the COVID-19 pandemic, a lot of educators are considering a new career.  According to a poll conducted by the National Education Association in January of 2022, 90% of its members surveyed said that feeling burned out is a serious problem.  
On a macro level, educators are critical to the continuing success and development of our country as a whole.  On a micro level, finding and retaining teachers in Haywood County who want to teach in the community and invest in the lives of students is of the highest importance to the district.  Without passionate teachers, the plans and programs of a district would be null and void no matter how innovative those plans and programs are.  
In West Tennessee, there are multiple districts in need of teachers that are within driving distance of Haywood County.  Outside of the world of education, there are companies and job opportunities available in abundance.  So, what keeps our teachers in Haywood County?
LoEva Jackson isn't your traditional teacher…in more ways than one.  First and foremost, LoEva is a performance artist at heart.  She dreams of being an actress on screen and has even appeared in a few films and television shows.  She uses her acting talents to engage her students in the lesson because the environment in which she teaches is also non-traditional.
LoEva is a teacher at the Haywood County Virtual Academy (HCVA).  Instead of seeing her students in rows of desks, LoEva sees them on her computer in divided boxes that cover her screen.  
The HCVA is a virtual learning option in Haywood County Schools that provides families and students an extra learning option to help meet their academic needs.  LoEva has found a home and a niche in the HCVA.  She sat down and discussed what it's like to teach virtually and why she continues to choose Haywood County Schools as a place to invest her many talents.  Listen to the full conversation at this link.
---
Tell us a little bit about yourself 
Originally, I didn't want to be a teacher.  I really wanted to be a news anchor.  I majored in Communications and have a minor in Theater Arts.  But I found myself teaching and I love it.
What grade level do you teach?  
This is my first year teaching fourth grade, and I really think it's my favorite grade.  To see the progress they've made over the year and the conversations they can have.  I love third grade students, too, but those conversations aren't the same.  Keep me away from middle school, though. (laughing)  
What is the most challenging part about teaching?
I miss the interaction of kids and the presence of kids.  You're used to hearing all the voices of children in the school building, but that doesn't really exist teaching virtually. 
What is the most rewarding aspect about teaching?
I love the fact that we feel like we're in their home – like all of their homes at one time.  I'm literally in all of their homes at one time and welcomed into their homes daily.  How often do other teachers get that?  They don't.  
We're always talking about how we want that connection with families, and I've found that teaching virtually actually grants me more access and more ways to connect with students and parents than traditional teaching does.
We really feel like we're part of our students' families.  We see their pets, their siblings, and parts of their lives we would never get to experience in the classroom setting.
What aspect of your personality do you feel students connect with the most?
I think the fact that I can become a different person with a different voice.  All I have is that screen…all I have is my voice to keep them engaged.  Since they're not in class, I can't move around the room or tap a shoulder or be energetic in front of them.  When I read, I've got to become the characters.  I've got to use my voice to engage them.
What is something about you that your students would never guess?
I'm an aspiring actress.  That is the desire of my heart.  I've been in a couple of movies and television shows.  That's still something I would like to do.  
Was there an educator along the way that influences the way you teach or inspired you to be an educator?
I never really wanted to be a teacher.  My mother would always say that I would be a teacher and I would look at her and laugh.  I think teaching is a calling, though, and I was called to teach.  When I started in Lauderdale County, it may think of Ms. Louann Little.  She was my first grade teacher and had the heart of an angel.  She had polio as a child, so she was on crutches.  It didn't hinder her, though.  She was always smiling; she was inspirational.  That's how I want to be to my students.  I want them to remember me as someone who was always smiling.  I want them to always feel important.  
Why Haywood?
Haywood feels like home.  I started off in Lauderdale and then spent one year in Tipton County, but when I got to Haywood it felt so different.  I started at HES in 2019 and from the moment I walked into the building I felt at home.  Stacie Carlton walked up to me and said "I'm glad you're here." and that made such a difference.  It made me feel like I belonged.  During COVID, I was offered a position at HCVA and the support here has been amazing.  They made me feel supported.  I wouldn't want to be anywhere else; it feels like a family in Haywood County.