GEARing UP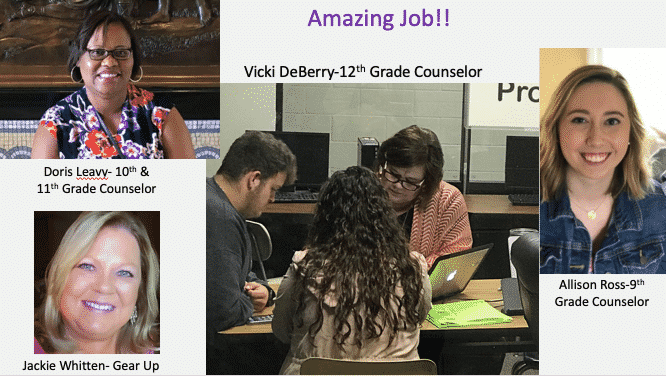 A huge shout out to Jackie Whitten from Gear Up and the Haywood High School counselors: Vicki DeBerry, Doris Leavy and Allison Ross for their amazing work!
This team has gotten 100% of the senior students registered for the TN Promise Grant. This grant allows all seniors access to a free 2 year community college and/or TCAT in the state.
We are now setting our sights on getting 100% of our seniors FASFA forms filled out as well. This would open the doors for more scholarship and grant opportunities for our students!