620 West Main Street
Brownsville, TN 38012
Phone: (731) 772-9053 Fax: (731) 772-4032
Resource Center: (731) 772-2330
Administration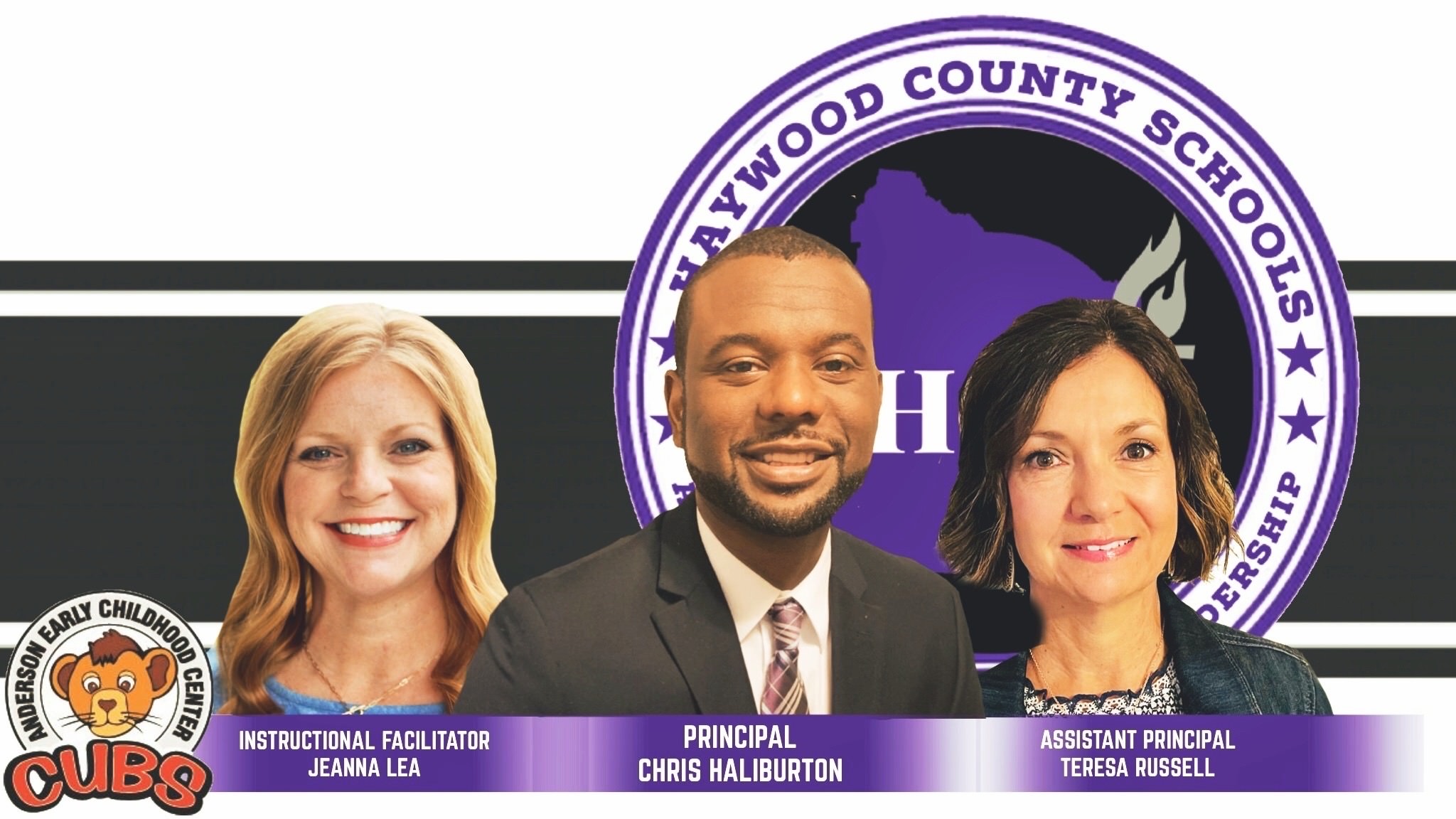 CHRIS HALIBURTON
Principal
chris.haliburton@hcsk12.net
Christopher Haliburton joined AECC in the spring of 2021; the 2021-2022 school year marks his first full year as principal at AECC.  Chris has devoted fourteen years to the educational success of students on the elementary, middle and high school levels, and he has served Haywood County Schools as the assistant principal the last two years.  Before arriving at East Side Intermediate School, Mr. Haliburton served in Crockett County Schools as an English Instructor at Crockett County High School and a Reading Instructor at Crockett County Middle School.  While serving as an English Instructor at Crockett County High School, Mr. Haliburton has experienced high growth scores, and he has worked in a variety of educational settings from the inclusion classroom to honors level courses.  At the middle school level earlier in his career, Mr. Haliburton spent time crafting techniques to ensure respectful and successful relationships with students.  Mr. Haliburton received his Bachelor of Arts in English from Lambuth University and his Master of Arts in Education from Bethel University.  He completed his certificate of principal education from Lamar University in Beaumont, TX.  Mr. Haliburton resides in Crockett County with his wife, Rachel, and their two children.
Teresa RUssell
Assistant Principal
teresa.russell@hcsk12.net
Teresa Reece Russell will serve as assistant principal for Anderson Early Childhood Center for the 2021-2022 school year.  She is a native of Haywood County and attended Haywood County Schools K-12. She completed her Associates degree at Jackson State Community College, and her undergraduate work at the Lambuth University. She has her Master's degree in Supervision and Leadership from University of Memphis. Mrs. Russell began her teaching career as a kindergarten teacher in 1994 and has served in various roles throughout the district. She loves being at Anderson with our youngest students. She is married to Dr. Tom Russell, IV and has three children. Madison and Dannon are both graduates of Haywood High School and Reid is a student at HHS.
Jeanna Lea
Instructional Facilitator
jeanna.lea@hcsk12.net
Jeanna Lea will be the instructional facilitator for Anderson Early Childhood Center for the 2021-2022 school year.  Ms. Lea has been a first grade teacher at Haywood Elementary School since 2000.  During the current school year, she has served as a virtual teacher for first graders.  Ms. Lea completed her associate of science degree from Jackson State Community College, a BS in elementary education from Union University, and a M.S. Ed. from the University of Tennessee at Martin.  Ms. Lea is flexible and always willing to take on any task.  During her teaching tenure, she has demonstrated the ability to form deep and lasting relationships with all students, colleagues, and families.  Ms. Lea resides in Brownsville with her husband, Jody Lea, and their three children.
_________________________________________________
Chris Haliburton, Principal
chris.haliburton@hcsk12.net
Teresa Russell, Assistant Principal
teresa.russell@hcsk12.net
Jeanna Lea, Instructional Facilitator
jeanna.lea@hcsk12.net
Katie Marbury, Secretary
katie.marbury@hcsk12.net
Lorraine Wolfe, Office
lorraine.wolfe@hcsk12.net
Gwendolyn Brown, Office
gwen.brown@hcsk12.net
Donna Byrum, Financial Secretary
donna.byrum@hcsk12.net
Dorothy Jackson, School Counselor
dorothy.jackson@hcsk12.net
Vonda Turner, School Nurse
vonda.turner@hcsk12.net
Debra Phillips, Family Resource Center
debra.phillips@hcsk12.net
Juanita Taylor, Save the Children Coordinator
juanita.williams@hcsk12.net
Tina Luster, Save the Children 
tina.luster@hcsk12.net
Breelan McKinney, School Social Worker
breelan.mckinney@hcsk12.net
Pre-Kindergarten
Allison Ferrell
allison.ferrell@hcsk12.net
Laurel Garrett
laurel.garrett@hcsk12.net
Jamaica Kirby
jamaica.bond@hcsk12.net
Tonya Madere
tonya.madere@hcsk12.net
Leslie Phillips
leslie.phillips@hcsk12.net
Taretha Reed
taretha.reed@hcsk12.net
Hannah Tull
hannah.tull@hcsk12.net
Ariell White
ariell.white@hcsk12.net
Angela Yoder
angela.yoder@hcsk12.net
KINDERGARTEN
Katie Boehms
katie.golden@hcsk12.net
Cynthia Currie
cindy.currie@hcsk12.net
Lauren Ellington
lauren.ellington@hcsk12.net
Brittany Ferrell
brittany.ferrell@hcsk12.net
Crystal Foster
crystal.foster@hcsk12.net
Kathryn Hassell
kathryn.hassell@hcsk12.net 
Denise Hooser
denise.hooser@hcsk12.net

Amy Morris
amy.morris@hcsk12.net
Kynlee Reynolds
kynlee.reynolds@hcsk12.net
Denise Shead
denise.shead@hcsk12.net
Jessie Warren
jessie.warren@hcsk12.net
Special education
Connie Allen, LRE
connie.allen@hcsk12.net
Rebecca Briley, Inclusion
rebecca.pearson@hcsk12.net
Tera Stephens, Blended Classroom
tera.stephens@hcsk12.net
Tianna Wiley, Blended Classroom
tianna.wiley@hcsk12.net
Auxiliary
Ginger Cunningham, Music
ginger.cunningham@hcsk12.net
Nicole Henderson, STEAM Lab
nicole.henderson@hcsk12.net
Amanda Masters, PE 
amanda.masters@hcsk12.net
Beth Ann Smith, Art
bethann.smith@hcsk12.net
Carleigh Taylor, Library
carleigh.taylor@hcsk12.net
Educational Assistants
Taniel Armour-Scott
taniel.armour-scott@hcsk12.net
Tiffany Austin
tiffany.austin@hcsk12.net
Allijarratt Campbell
alijarratt.campbell@hcsk12.net
LaTonya Campbell
latonya.campbell@hcsk12.net
Kim Conner
kim.conner@hcsk12.net
Ralanda Currie
ralanda.currie@hcsk12.net
Bianca Dickens
bianca.dickens@hcsk12.net
Mickie Duncan
mickie.duncan@hcsk12.net
Bernetta Ellis
bernetta.ellis@hcsk12.net
Shannon Glover
shannon.glover@hcsk12.net
Mackenzie Haislip
mackenzie.haislip@hcsk12.net
Nikki Hill
shaneska.hill@hcsk12.net
Khadejah Hodge
khadejah.hodge@hcsk12.net
Christine Kinnon
christine.kinnon@hcsk12.net
Thalice Kinnon
thalice.kinnon@hcsk12.net
Tina Leek
tina.leek@hcsk12.net
Savannah Lewis
savannah.lewis@hcsk12.net
Daletha Oldham
daletha.walker@hcsk12.net
Angela Palmer 
angela.palmer@hcsk12.net
Debra Phillips, FRC
debra.phillips@hcsk12.net
Shelia Reed
shelia.reed@hcsk12.net
Desiree Russell
desiree.russell@hcsk12.net
Tucker Smith
tucker.smith@hcsk12.net
Telisa Springfield
telisa.springfield@hcsk12.net
Tameka Taylor
tameka.taylor@hcsk12.net
Latoya Tyus, Blended Classroom
latoya.tyus@hcsk12.net
Custodians
Aleta Bradford
Phillip Bradford
Be'Trice Theus
Foster Grannies
Anna Lewis
Lavergne Pruitt
DeeDee Williamson
Anderson Cafeteria Staff
Janie Leach, Cafeteria Manager
janie.leach@hcsk12.net
Laura Davis, Assistant Manager
Martavious Gunn, Nutrition
Peggy Hinsley, Nutrition
Christine Taylor, Nutrition
Rhysalle Tyus, Nutrition