Haywood Middle School
1201 Haralson
Brownsville, TN 38012
Phone:
(731) 772-3265
Fax:
(731) 772-3352
Michelle Tillman
Principal
michelle.tillman@hcsk12.net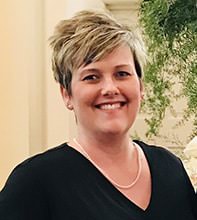 Michelle Tillman began her teaching career in 1994 and started her tenure with Haywood County Schools as the Choral Director at HHS in 2001. Ms. Tillman served as HHS CTE Director from 2009-2010 and Vice-Principal from 2010-2014. From 2014-2018 she served as an Instructional Supervisor for HCS as well as the Read to be Ready Coach for grades K-2. Michelle and her husband Sammy have lived in Brownsville for 20 years, with both of their children graduating from Haywood High School and pursuing careers in education.
Tim Seymour
Assistant Principal
tim.seymour@hcsk12.net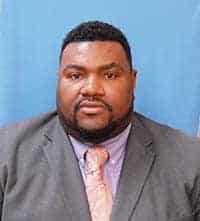 Terry mcmillan
Assistant Principal
terry.mcmillan@hcsk12.net 
Mary Jane Williams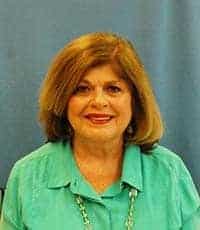 Instructional Facilitator (120-Days)
maryjane.williams@hcsk12.net    
Mary Jane Williams is the language arts Instructional Facilitator for Haywood Middle School.  After graduating from Haywood County High School, she attended the University of Mississippi and graduated from Lambuth University with a Bachelor of Arts degree in music and education. She earned her Master's Degree in Curriculum and Instruction from the University of Memphis. Mrs. Williams taught MUSIC AND ENGLISH FROM 1973 – 1976 at Tennessee Academy. Beginning in 1987, she taught seventh and eighth grade English at Haywood Junior High until 2012 when she became the ELA Instructional Facilitator for Haywood Middle School. She was married to the late Wayne Williams and has three children and two grandchildren. She serves as pianist at First Presbyterian Church in Brownsville.
---
Staff
Michelle Tillman, Principal
michelle.tillman@hcsk12.net
Tim Seymour, Assistant Principal
tim.seymour@hcsk12.net
Grover Harwell, Assistant Principal
grover.harwell@hcsk12.net
Nicole Johnson, Instructional Facilitator 
nicole.johnson@hcsk12.net
Mary Jane Williams, Instructional Facilitator 
maryjane.williams@hcsk12.net
Nicholas Grayson, School Counselor
nicholas.grayson@hcsk12.net
Georgia Robinson, Secretary
georgia.robinson@hcsk12.net
Jean Lein, Secretary
jean.lein@hcsk12.net
Mary Hernandez, Bookkeeper
mary.hernandez@hcsk12.net
Victoria Gillespie, Data Entry
victoria.gillespie@hcsk12.net
6th Grade
Lindsay Benson, Social Studies
lindsay.benson@hcsk12.net
Tracy Cheney, Math
tracy.cheney@hcsk12.net
Cindy Currie, Science
cindy.currie@hcsk12.net
Lacey Gaylord, ELA
lacey.gaylord@hcsk12.net
Shaquana Leonard, Math
shaquana.leonard@hcsk12.net
Veronica Matthews, ELA
veronica.matthews@hcsk12.net
Lacy Moore, Science
lacy.moore@hcsk12.net
Tom Orr, Social Studies
tom.orr@hcsk12.net
Mallorie Taylor, ELA
mallorie.taylor@hcsk12.net
7th Grade
Merry Bond, Math
merry.bond@hcsk12.net
Hannah Byrd, Math
hannah.byrd@hcsk12.net
Brenda Graves, Science
brenda.graves@hcsk12.net
JoLyn Haynes, Science
jolyn.haynes@hcsk12.net
Sandra Humphreys, Math
sandra.humphreys@hcsk12.net
Chissolssi Jones, ELA
chissolssi.jones@hcsk12.net
Mary Jane McKissick, Math
maryjane.mckissick@hcsk12.net

Amanda Trotter – Owens, Social Studies
amandatrotter.owens@hcsk12.net
Jasmine Taylor, ELA
jasmine.taylor@hcsk12.net
Jeff Wells, Social Studies
jeff.wells@hcsk12.net
8th Grade
Terii Cummins, Science
terii.cummins@hcsk12.net
Patsy Cobb, Math
patsy.cobb@hcsk12.net
Darrience Delk, Math
darrience.delk@hcsk12.net
Rachel Dreyer, Math
rachel.dreyer@hcsk12.net
Amanda McNeal, ELA
amanda.mcneal@hcsk12.net
Phillip Reaves, Social Studies
phillip.reaves@hcsk12.net
Alyssa Reid, ELA
alyssa.reid@hcsk12.net
Vladimir Valdez, Science
vladimir.valdez.@hcsk12.net
Special Services
6th Grade
Mamie Converse
mamie.converse@hcsk12.net
Megan Masterson
megan.masterson@hcsk12.net
7th Grade
Patrick Bryant
patrick.bryant@hcsk12.net 
Kelly Thrash
kelly.thrash@hcsk12.net
8th Grade
Flamesha Taylor
flamesha.taylor@hcsk12.com
Alex Whitwell
alex.whitwell@hcsk12.com
Auxiliary
Leah Brigham, Art
leah.brigham@hcsk12.net
Xavier Clay, P.E. 
xavier.clay@hcsk12.net
Cindy Moore, STEM
cindy.moore@hcsk12.net
Sheena Parker, Library/Intervention
sheena.parker@hcsk12.net
Arethria Turner, Music
arethria.turner@hcsk12.net
Marianne Valdez, Band
marianne.valdez@hcsk12.net
Jason Winfrey, PE
jason.winfrey@hcsk12.net
Educational Assistants
Kimberly Bell 
kimberly.bell@hcsk12.net
Chante Campbell 
chante.campbell@hcsk12.net
Wardean Mabon
wardean.mabon@hcsk12.net
Vernon Mann
vernon.mann@hcsk12.net
Tyion Shaw
tyion.shaw@hcsk12.net
Cafeteria
Brenda Parker, Manager
brenda.parker@hcsk12.net
Mamie Sue Watson, Assistant Manager
mamie.watson@hcsk12.net
Carolyn Cooper
Terrion Cooper
Laura Davis
Dianne Lanier
Cresandra Springfield
Sandra Williamson