Junior ROTC
Haywood High School – Unit TN-944
Haywood High School is fortunate to be able to offer Air Force Junior ROTC to students with an interest in learning more about citizenship, aerospace science, leadership, discipline, and wellness. The unit takes several field trips during the year to learn more about aerospace science and United States History. Those staying in the program for three to four years also earn required credits in Government and Physical Education. Those who may decide to join the military after graduation also receive additional rank opportunities, as well as scholarship opportunities for college.
The instructors are retired Air Force veterans. These instructors work closely with students with the goal that the Junior ROTC cadet leaders take on much of the leadership work required to keep the unit running smoothly. There is a cadet military drill team that competes in military drill competitions against other schools. There is also a fitness team that competes in various fitness events in the region.  Other activities for cadets include an annual military ball, rocketry camps in the summer, and numerous service activities where the AFJROTC cadets actively serve their school and community.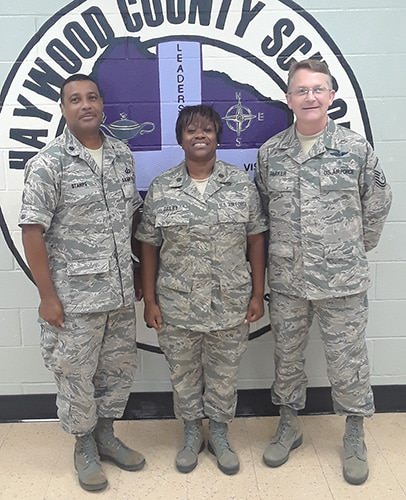 Col. Myron Stamps, JROTC Director; Maj. Delois Dailey, USAF. (Ret), Instructor;
and MSgt John M. Parker, (Ret), Instructor
Click the links below to open files as PDF documents:
News and Photos
The AFJROTC "Excellent" Inspection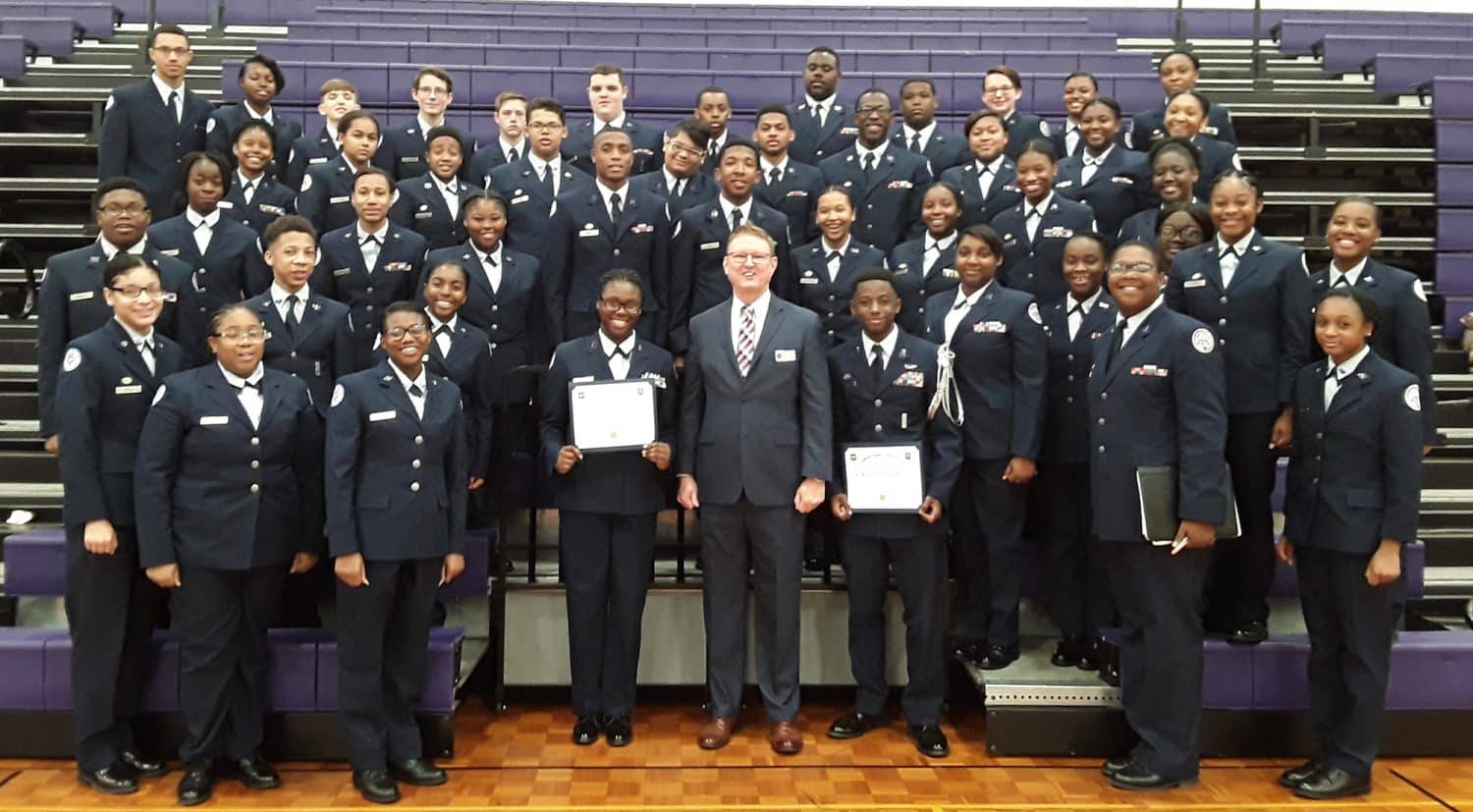 "The Air Force JROTC Flying Tomcats, led by top cadets Treveon Banks and A'nya Kinney, successfully completed their Unit Inspection Wednesday. Working hard each day to ensure the program is compliant in 52 separate areas, Lt Col Stamps, Major Dailey, and MSgt Parker, along with 57 cadets "Met the Standard" of excellence. Congratulations to the "Flying Tomcats" for a job well done.
Jasmine Reece inducted into USAF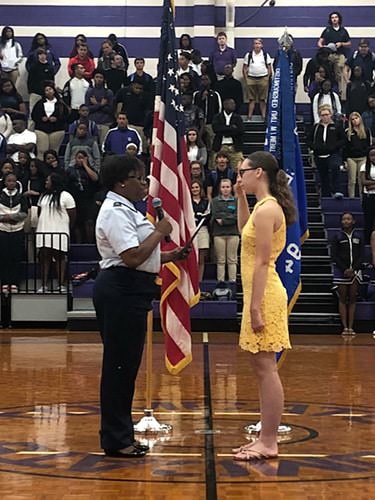 Former member of the Air Force JROTC program and graduate of HHS, class of 2017, Jasmine Reece was inducted into the United States Air Force by her former Instructor Major Delois Dailey during an unofficial ceremony Friday Afternoon. Present at the ceremony were her family, friends and the entire school body and staff members. Jasmine will be traveling to Joint Base Lackland, San Antonio, Texas, to enter basic military training and then to Sheppard Air Force base for further training in the medical field.
2018 Cadets are pictured at their first inspection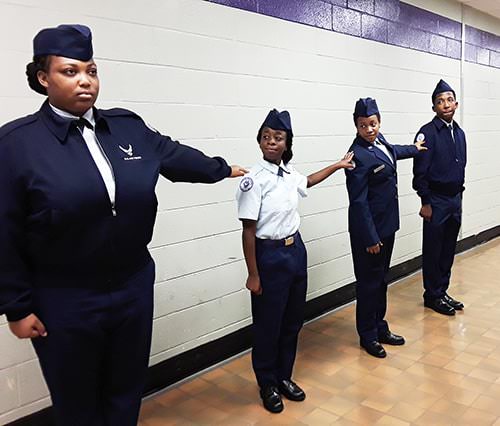 Archives