Angotti named Haywood County Educator of the Year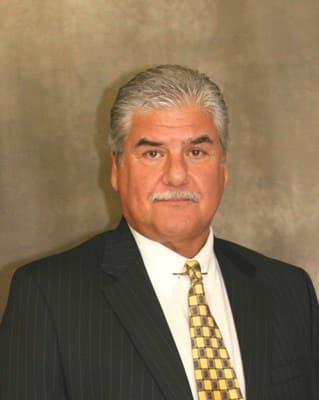 At the Brownsville-Haywood County Chamber of Commerce annual banquet on November 4, P. J. Angotti was named Educator of the Year. With 35 years of service in the Haywood County School System, his selection honored his dedication to the profession.
Mr. Angotti served in the classroom and as a principal for 11 years and as Attendance Supervisor until Superintendent Marlon King appointed him to his current position of Chief Operations Officer. He coordinates transportation, instruction technology, and pupil services, including attendance and discipline and school security.
"Dedicated, dependable, loyal, team player – these are just a few words to describe the Educator of the Year," said Toni Eubanks, who announced Angotti as this year's honoree. "The person I want to honor has not only taught students to read, write and do math, but he has taught them lifelong lessons about respect for others and themselves."
"Mr. Angotti is a valuable leader in the Haywood County School district. I depend on his experience and knowledge.  He is a joy to be around and a dependable team member," Superintendent King said.