Beta Club inducts 37 new members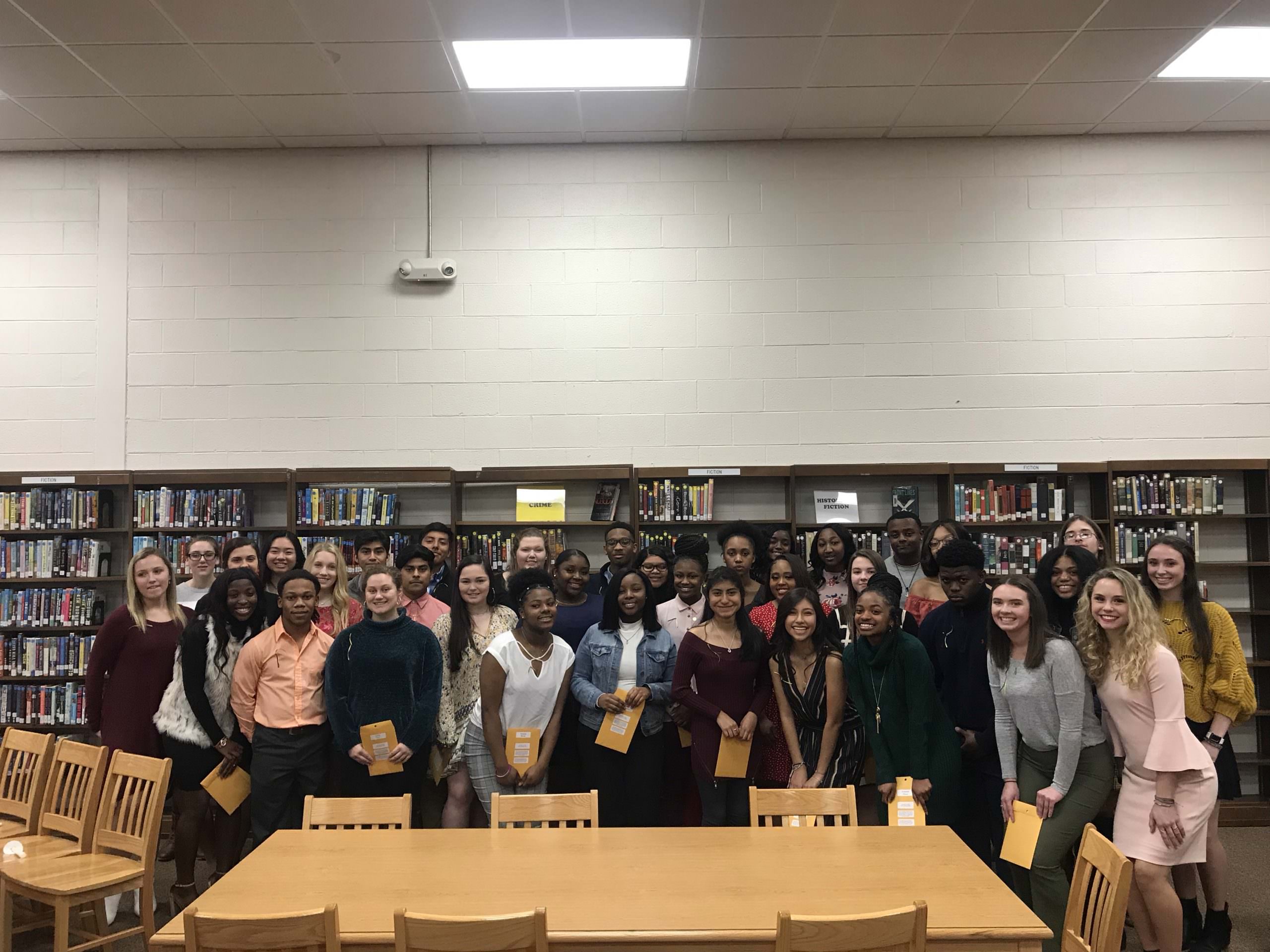 Tuesday, February 18, saw 37 new inductees welcomed into the Haywood High School Beta Club. The ceremony was conducted by officers and senior Beta Club members in the HHS library.
Beta Club president Rebecca Davis commenced the ceremony with a call to order. Following her lead, Iverson Hines led the congregation in the Pledge of Allegiance, followed by the explanation of membership criteria by Riley Simmons. Several senior members then conducted the Beta Club tapping ceremony, after which the Beta Club officers carried out an explanation of the Beta Club standards. Davis covered leadership, Vice President Myles Pickens explained achievement, Treasurer Alex Goodman spoke about character, and service was covered by Secretary Destiny Medina.
Upon passing the flame, Davis led the new inductees in the Beta Club pledge.         Principal Latonya Jackson wrapped up the ceremony with the closing remarks, after which Rebecca Davis adjourned the gathering.
New members and their parents were then offered to stay for a reception extending a most special welcome to them for this achievement. The new members are as follows: Ruth Aguilar, Ann-Wesley Banks, Gemiah Bell, Adonis Bond, Samara Bond, Elizabeth Carpenter, Emma Clagg, Carson Conatser, Anahi Cruz, Chelsea Dancy, Aniya Flournoy, Brionna Folks, Amariah Hines, Riley Hooser, Bra'Kiah Hudson, Kennishia Jones, Elizabeth Kirby, Shelby Littlejohn, Andrew McBride, Molly McCage, Ashley Neal, Omarion Odneal, Kabria Oldham, Jeremy Ostrom, Ma'Chaela Parker, Uziel Policarpo, Lauren Qualls, Andre Robertson, Cesar Sanchez, Jacob Sanchez, Darrin Silas, Julia Snowden, Melanie Tyus, Trianna Tyus, Jasmine Wellington, Dantayshia White, and Chaoyue Yuan.
Sponsors for the Beta Club are Holly Chilcutt and Suzanna Martinez.
-Written by Sam Crossen