Congratulations, HHS Class of 2021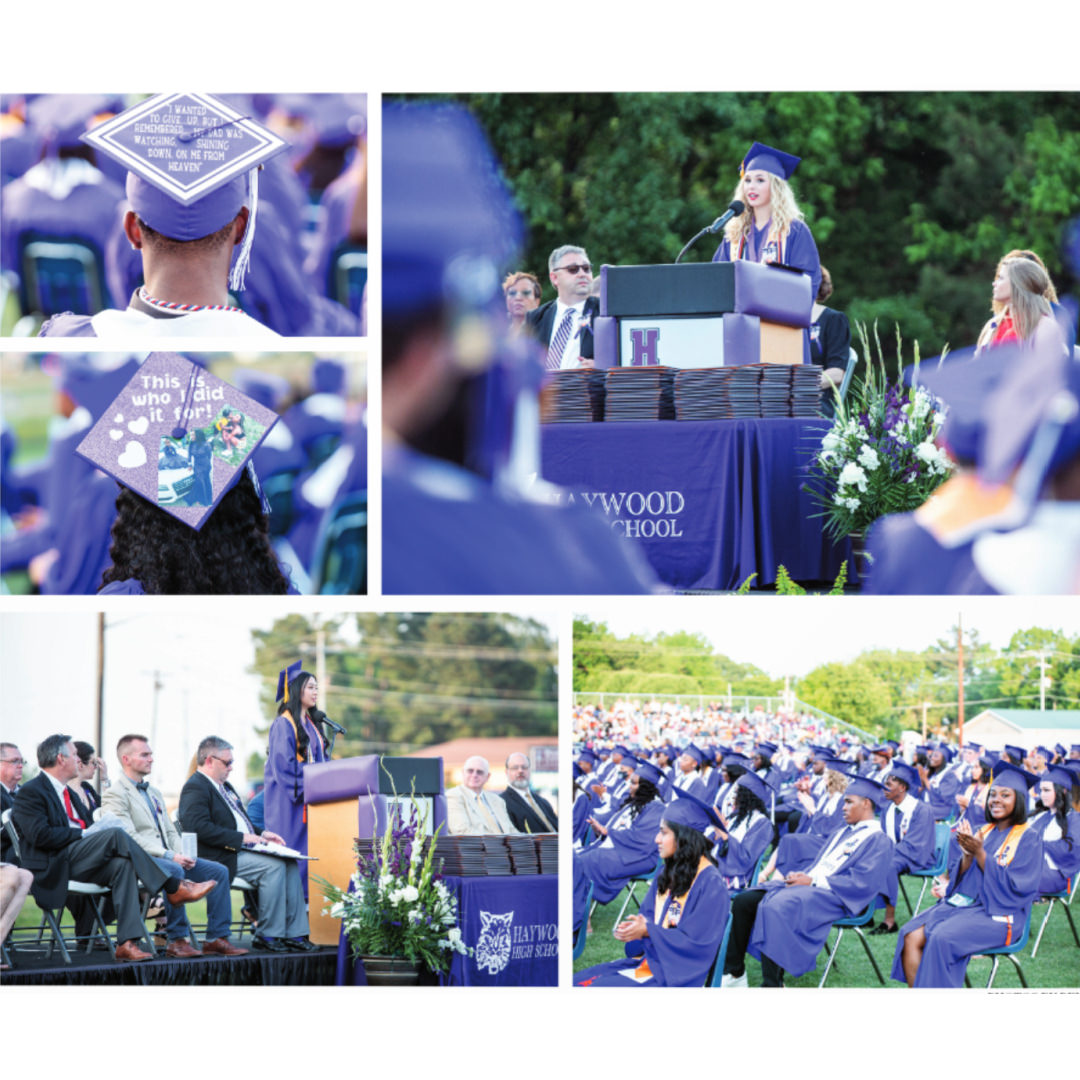 212 high school seniors. 48 percent of them eligible for nearly $1.5 million in HOPE scholarships. 45 graduates having earned more than a million dollars in college scholarships. Every student eligible for TN Promise. 27 students holding college credits. 51 having industry certifications. The stage was set.
And take the stage, they did!
The commencement ceremony for Haywood High School's graduating class of 2021 was held Saturday, May 22, at L.Z. Hurley Memorial Field in Brownsville under the direction of Superintendent Joey Hassell and HHS Principal Brittany Avent.