December School Board Meeting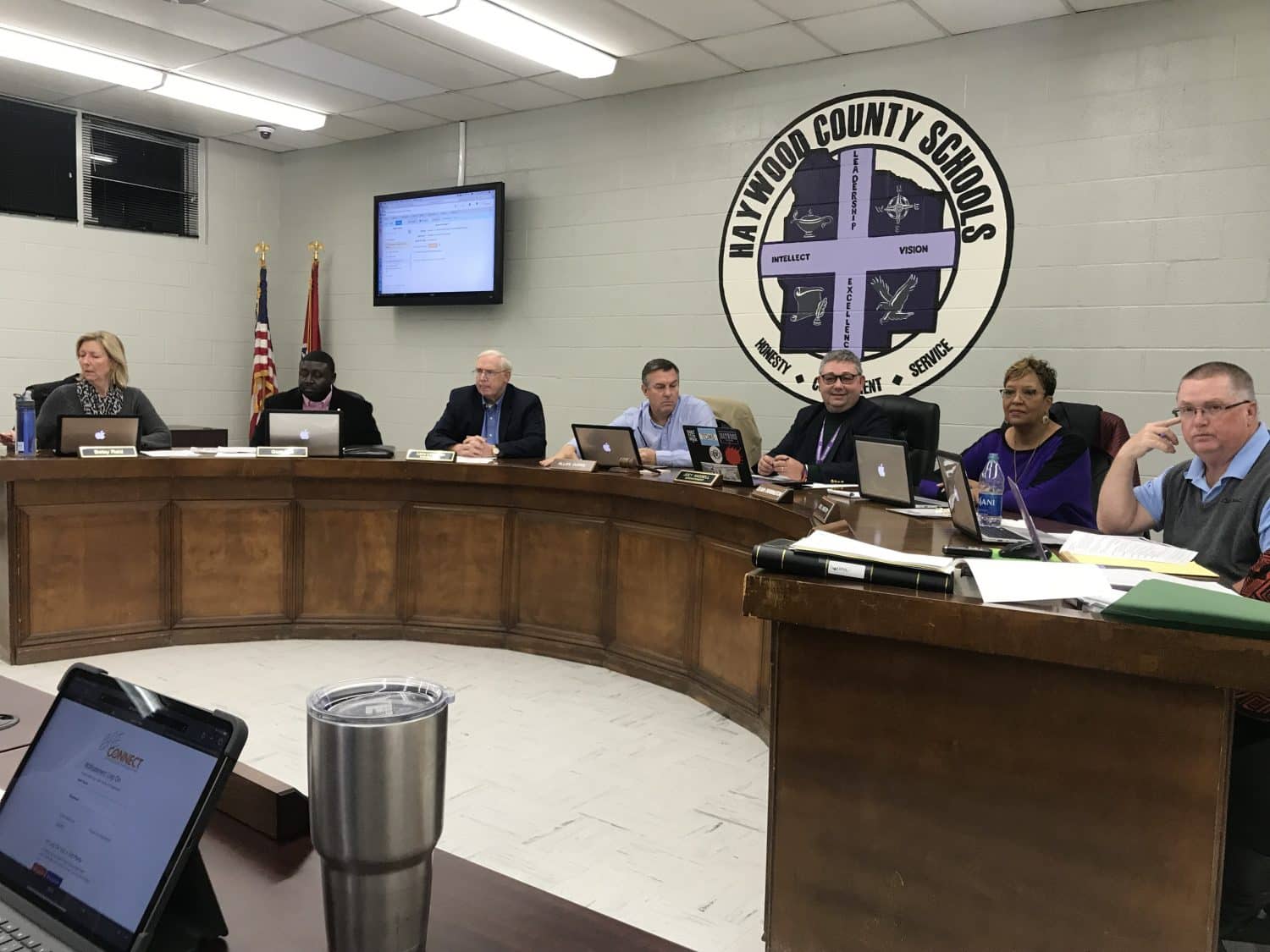 Committee members and residents came together on December 12th for the monthly board meeting.
The evening began with the Pledge of Allegiance, minutes, financial report, agenda, committee reports, old business and new business.  Policies updated and passed at this meeting were in concern of:  6. 3009 – Zero Tolerance Offenses, 6.411 – Student Wellness , 6.600 – Student Records and 6.603 – Student Records/Use of Records.  
Members voted on a request to sell surplus items such as the Haywood High School paint booth in order to prepare for new shop equipment.  
The New State Report Card was discussed and celebrated as Haywood County Schools show improvements in all categories including: Academic Achievement, Student Growth, Chronically Out of School Numbers, English Language Proficiency, Ready Graduate and Graduation Rate.  This steady increase is exactly what Haywood County is hoping will continue.  "Our report card showed improvement in the over-all majority of areas"  said Superintendent Hassell.   
As a special surprise for those attending the meeting, the Haywood High School Choir performed a condensed Christmas concert.  Under the direction of, Datris Cobb, the choir awe-inspiringly sang holiday favorites.  They then got everyone involved with a crowd participation version of The Twelve Days of Christmas.  
Student board members, Shaylen Reed, Iverson Hines and Gemiah Bell spoke on concerns such as the ability to acquire a locker and the length of school lunch breaks.  The board listened fervently to their concerns with assurance to look into and make adjustments where possible. 
The next School Board Meeting will be held on January 9, 2020.