1315 Jefferson Street East
Brownsville, TN 38012
Phone: 731-772-1233
Tressy Halbrook                                         
Principal
tressy.halbrook@hcsk12.net
Dr. Tressy Halbrook is the principal at East Side Elementary School beginning in August, 2018. Dr. Halbrook holds a B.S. from East Stroudsberg University in Pennsylvania. She completed her M. Ed, Ed. S. and Ed. D. at Union University.  Most recently, Dr. Halbrook served Jackson-Madison County Schools as a third-grade teacher at Thelma Barker Elementary School.  She served students in Lauderdale County as a physical education teacher and a fourth-grade teacher from 2002 -2017.  Dr. Halbrook brings a passion for teaching, and she will bring motivation and a tireless commitment to continuous improvement for staff and students.
Chris Haliburton
Assistant Principal
chris.haliburton@hcsk12.net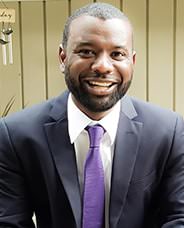 Christopher's endeavors as an educator began in 2005 after graduating from Lambuth University with a Bachelor's Degree in English. He completed his Master's of Arts in Education at Bethel University, and he received his principal certification from Lamar University. Mr. Haliburton taught English at various grade levels and coached in numerous capacities during his 12- year tenure as a teacher in Crockett County Schools.
Andrea Baynes
Instructional Coach
andrea.baynes@hcsk12.net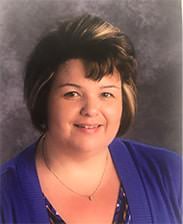 Andrea Baynes began teaching in the Lauderdale County School System in 1999. She holds a Bachelor's degree in Elementary Education from The University of Tennessee at Martin and a Master's degree in Educational Leadership from Bethel University.  She is married to Jason Baynes, and they have three children, Caroline, Addisyn, and John Milton.
---
Staff
administration
Tressy Halbrook, Principal
tressy.halbrook@hcsk12.net
Chris Haliburton, Assistant Principal
chris.haliburton@hcsk12.net
Andrea Baynes, Instructional Facilitator
andrea.baynes@hcsk12.net
office
Nan Darnaby, Secretary
nan.darnaby@hcsk12.net
Vanessa Vines, Bookkeeper
vanessa.vines@hcsk12.net
Angie Carmack, Counselor
angie.carmack@hcsk12.net
Danelda Clayton, SRO
danelda.clayton@hcsk12.net
Julie Taylor, Nurse
julie.taylor@hcsk12.net
Special services
Stephanie Kyle, Speech
stephanie.kyle@hcsk12.net
Cindy Smith, Speech
cindyd.smith@hcsk12.net
Cayla Mirelez, ESL
cayla.mirelez@hcsk12.net
Jaclyn Eubanks, PRODIGY
jaclyn.eubanks@hcsk12.net
Teachers
3rd Grade
Pamla Reagan, ELA
pamla.reagan@hcsk12.com
Stacy Taylor, ELA
stacy.taylor@hcsk12.com
Sarah Tillman, ELA
sarah.tillman@hcsk12.com
Kayla Dennis, Math
kayla.dennis@hcsk12.com
Nan Naylor, Math
nan.naylor@hcsk12.com
Mary-Paige Watts, Math
mary-paige.watts@hcsk12.com
Beverly Austin, Science and Social Studies
beverly.austin@hcsk12.com
Latresa Bond, Science and Social Studies
latresa.bond@hcsk12.com
Rachel Winberry, Science and Social Studies
rachel.winberry@hcsk12.com
Jennifer Graham, Virtual
jennifer.graham@hcsk12.com
Joshua Hubble, Virtual
joshua.hubble@hcsk12.com
Stephen May, Virtual/High School
stephen.may@hcsk12.com
4TH GRADE
Jennifer Harsy, ELA/Social Studies
jennifer.harsy@hcsk12.com
Kaitlyn McCallister, ELA/Social Studies
kaitlyn.mccallister@hcsk12.com
Becky Stokely, ELA/Social Studies
becky.stokely@hcsk12.com
Yolanda Taylor, ELA/Social Studies
yolanda.taylor@hcsk12.com
Ashton Rakes, Math/Science
ashton.rakes@hcsk12.com
Kayla Daugherty, Math/Science
kayla.daugherty@hcsk12.com
Leigh Ann Gunnells, Math/Science
leigh.gunnells@hcsk12.com
Michelle Noyce, Math/Science
michelle.noyce@hcsk12.com
Dana Gardner, Virtual
dana.gardner@hcsk12.com
Samantha Wiley, Virtual
samantha.wiley@hcsk12.com
auxiliary
Maurice Brooks, PE
maurice.brooks@hcsk12.net
Sharon Clark, STEAM Lab
sharon.clark@hcsk12.net
Holly Winters, Music
holly.graves@hcsk12.net
Amy Morris, Librarian
amy.morris@hcsk12.net
Marty Stoots Todd, Art
marty.todd@hcsk12.net
Special EDUCATION
Danetta Bond, 3rd Grade Inclusion
danetta.bond@hcsk12.net
Lizzie Cooke, 4th Grade Inclusion
lizzie.cooke@hcsk12.net
Robin Fulcher, LRE
robin.fulcher@hcsk12.net
Educational Assistants
Devon Butner, 4th Grade Inclusion
devon.butner@hcsk12. net
Marva Temple, LRE
marva.temple@hcsk12.net
Joyce Sanderlin, 3rd Grade Inclusion 
joyce.sanderlin@hcsk12.net
Shavonda Woods, 3rd General Education
shavonda.woods@hcsk12.net
Shirley Hines, 3rd General Education
shirley.hines@hcsk12.net
Hannah Smith, 3rd General Education
hannah.smith@hcsk12.net
Daletha Walker, 3rd General Education
daletha.walker@hcsk12.net
Daphne Maclin, 4th General Education
daphne.maclin@hcsk12.net
Sheronica Mercer, 4th General Education
sheronica.mercer@hcsk12.net
Sandra Peace, 4th General Education
sandra.peace@hcsk12.net
Tremelda Williamson, 4th General Education
tremelda.williamson@hcsk12.net
Nutritional Personnel
Sharon Jarrett, Cafeteria Manager
sharon.jarrett@hcsk12.net
Laura Davis, Assistant Manager
laura.davis@hcsk12.net
Angela Jeter, Staff
Alice Pattat, Staff
Chris Shaw, Staff
Custodians
Carol Young
Columbus Reed
Freeman Robinson