Elementary Visit from Eddie the Eagle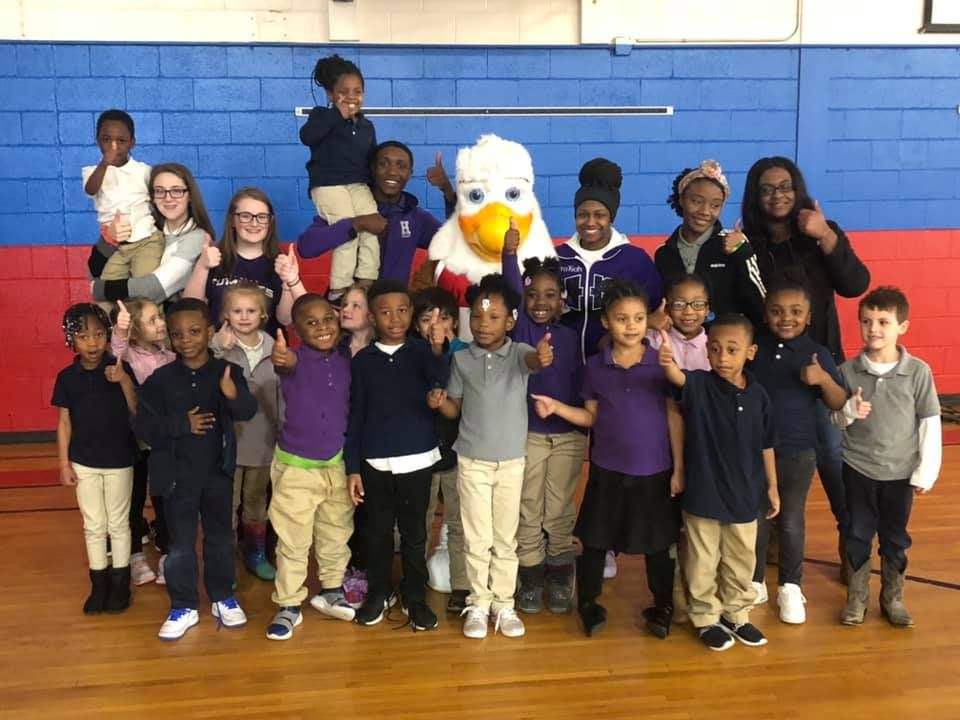 "Stop! Don't touch! Run away! Tell a grown up!" These words rang in the ears of kindergarten through third grade students at Anderson Early Childhood Center and Haywood Elementary School following a visit from NRA (National Rifle Association) mascot Eddie Eagle.
Eddie was joined with members from the Haywood High School drama team as well as theBrownsville Police Department in a presentation about what action the kids should take if they ever stumbled upon a gun.
The Eddie Eagle GunSafe Program began in 1988 with the aim to teach preK-4th grade children and their parents about gun safety in a fun and memorable manner.
-Written by Sam Crossen