GEAR UP TN – Health Sciences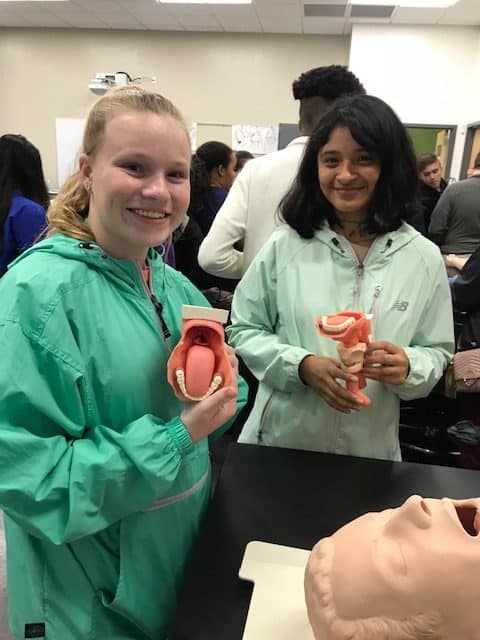 On October 30th, forty students, from Jareeka Johnson and Cynthia Cresap's health science classes, attended the Jackson State Community College Nursing Open House.  
As part of the Haywood County GEAR UP TN program, students and teachers were allowed a campus tour and meetings with admission counselors where they learned about the various programs offered at the school. 
Students visited the Jim Moss Center for Nursing, a facility that includes a suite of rooms designed to simulate a hospital wing, where they saw much of the same technology and equipment found in a hospital. Some of the equipment in the center includes: obstetric, pediatric, and adult simulators that provide the ability to  simulate real-life scenarios.