Gov. Lee visits Haywood High School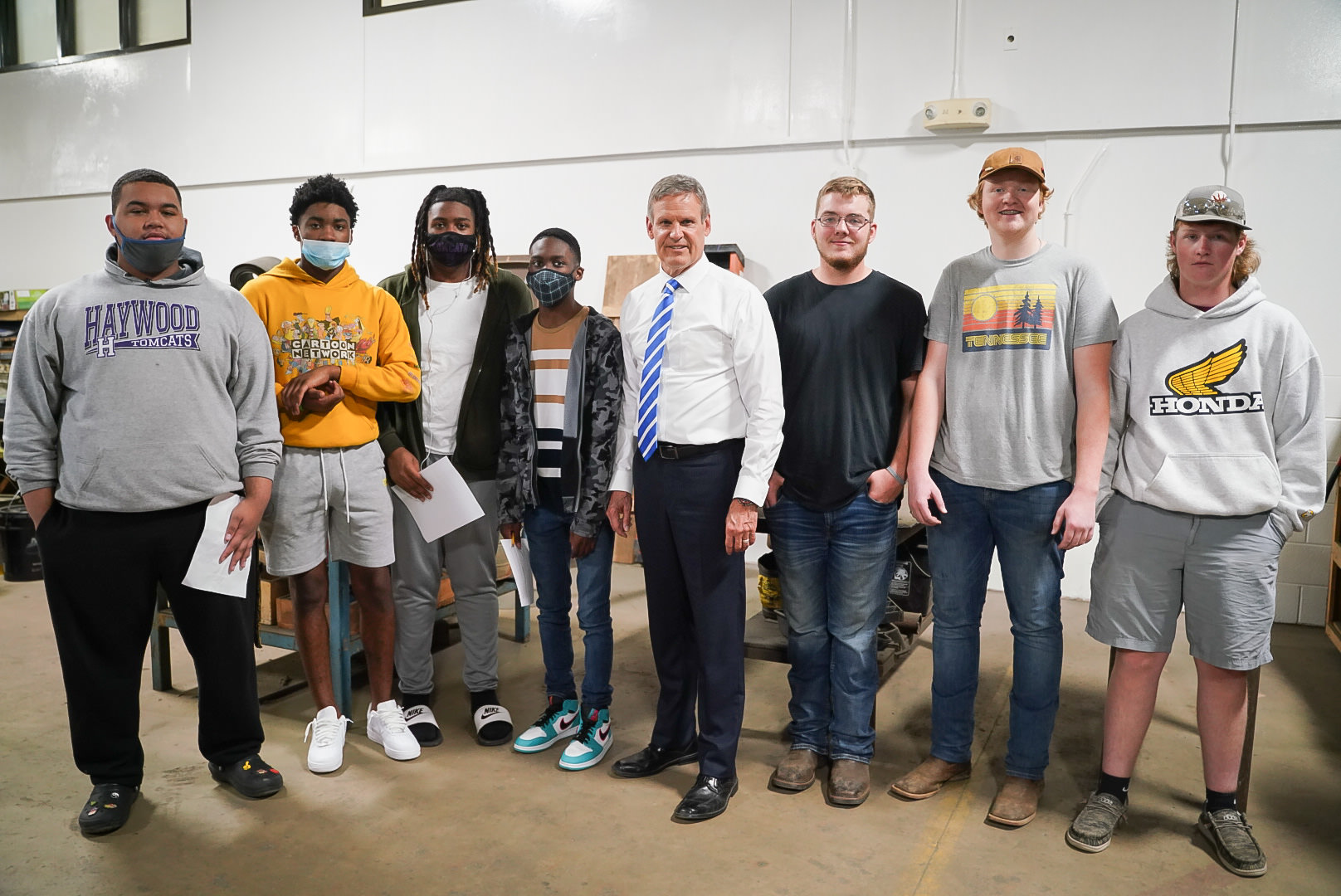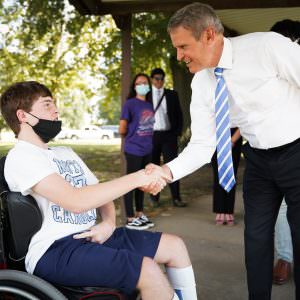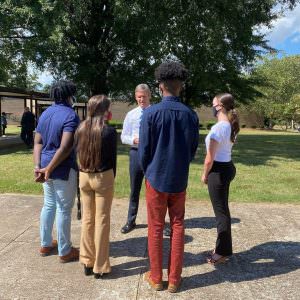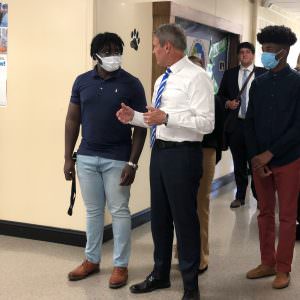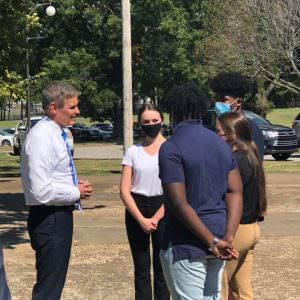 Tuesday, September 28, is certainly one for the record books as it forever changed the trajectory of Haywood County…and Haywood County Schools for that matter. 
After the announcement that the largest auto manufacturing plant ever built in the United States was coming to Haywood County, Governor Bill Lee delivered even more exciting news when he announced that Tennessee will build a new College of Applied Technology (TCAT) at the Megasite that will serve as a training ground for Ford and SK Innovations. Lee called it a "first of its kind trade school."
As if the day couldn't get any better, Gov. Lee visited Haywood High School to see first-hand the career technical education programs that will play an integral role in preparing the workforce necessary to fuel the historic endeavor that will soon be Blue Oval City. And he didn't come to speak with teachers or administrators; he spent his time interacting, listening to and speaking directly with CTE students.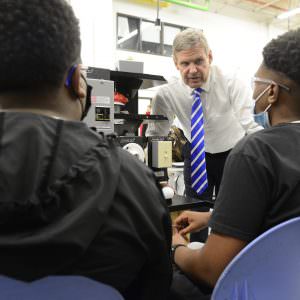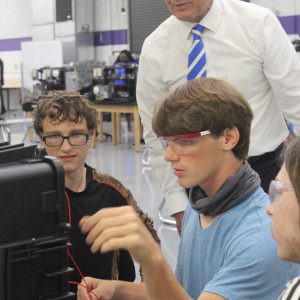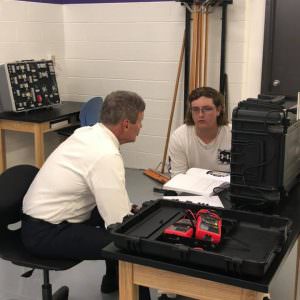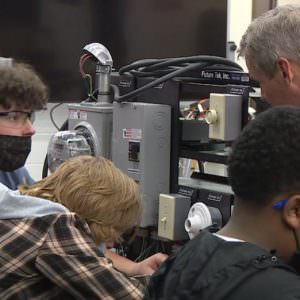 Gov. Lee expressed, "In Tenn., we know the jobs of tomorrow rely on the students of today. Strong vocational education programs like this one at Haywood High School are the reason world-renowned companies choose Tenn."
School Superintendent Joey Hassell added, "It just gives us encouragement…to improve…and continue to do what we know is right for the future and give our students what they need to be successful," Hassell said. 
Representative Chris Hurt, Senator Page Walley, City Mayor Bill Rawls, County Mayor David Livingston, Haywood County School's district leadership team, local commissioners, several area news agencies, and other community partners were on site for the Governor's special visit.