Haywood Elementary Principal takes leave of absence
Haywood County Schools bids farewell to Mrs. Tracy Riddle as she leaves for a one-year leave of absence. Mrs. Riddle has accepted a position with NIET as a TEAM trainer. Her last day at Haywood Elementary will be Friday, October 31. Mrs. Riddle has done an outstanding job as Principal of Haywood Elementary School over the past several years and she will be greatly missed by her students, staff, parents and colleagues.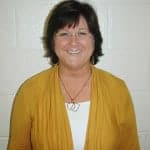 I am pleased to announce that
Mrs. Anna Roberts
will be assuming the role as Interim Principal for Haywood Elementary. Mrs. Roberts currently serves as the Assistant Principal at East Side Intermediate. She will begin her transition to Haywood Elementary this week. Mrs. Roberts brings a strong background in curriculum, instructional practices and organizational skills. She will be a great asset to Haywood Elementary.
Anna Roberts
taught fifth grade at Sunny Hill Elementary and has most recently served as Assistant Principal at East Side Intermediate School. Mrs. Roberts taught for 11 years in the Haywood County Schools. She was born in Columbia, Missouri, and moved to Brownsville in 1995 because of her husband's job with the University of Tennessee Extension Service. She holds a Bachelor's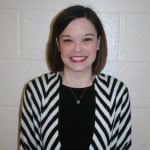 degree in Elementary Education from the University of Memphis and a Master's degree in Educational Leadership from Trevecca Nazarene University. She is married to Tim Roberts, and they have one daughter, Hannah, who graduated from Haywood High School in 2013.
Please welcome Ms. Mandy Bell as the new Interim Assistant Principal for East Side Intermediate. Ms. Bell will be replacing Mrs. Anna Roberts. Ms. Bell has been serving as the Instructional Facilitator at East Side and is very involved with state-led trainings surrounding best practices and the new standards. She will be a great asset to East Side in this new capacity.
Mandy Bell has served as the Instructional Facilitator at East Side Intermediate since August 2012. She has spent the entirety of her career in Haywood County. Ms. Bell taught for 10 years at Sunny Hill Elementary in both fifth and sixth grades. She served as the Instructional Facilitator at Sunny Hill Elementary during the 2011-2012 academic year. She earned a Bachelor of Science in Liberal Studies/Professional Education from Union University in 2001 and obtained a Master of Arts in Education (M.A. Ed.) degree in the area of Educational Administration and Supervision from Bethel University in 2012.