HCS Study Council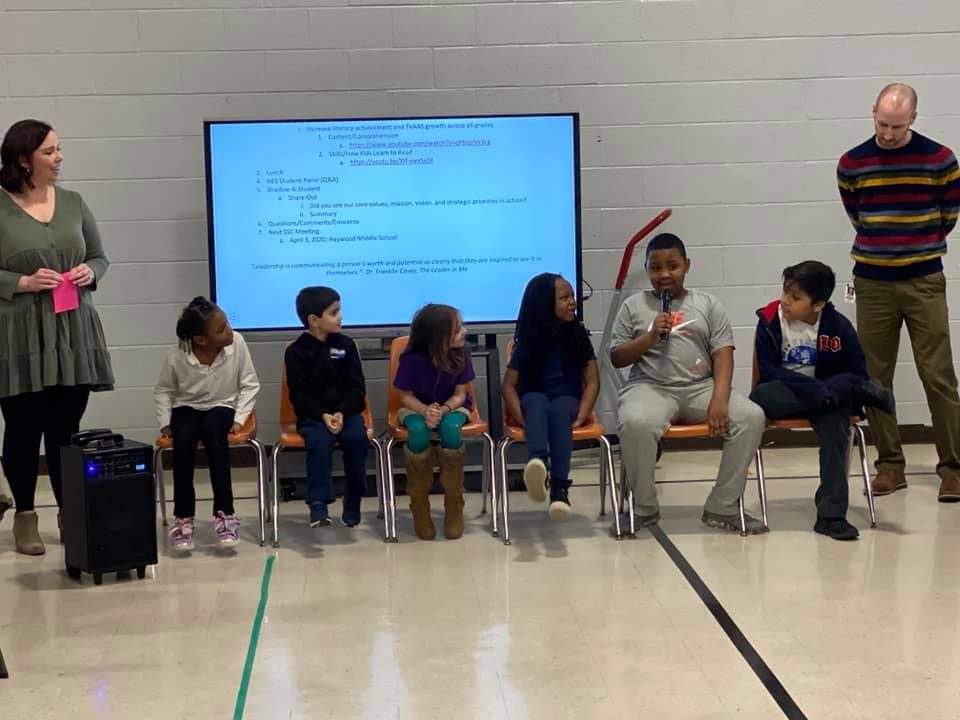 The Haywood County Schools study council met on Friday, February 21st at Haywood Elementary School. The council is made up of 17 teachers and staff members from all of the schools within Haywood County school district as well as 16 students from Haywood High School.
The council began with a review of their work in K-12 literacy through Learn Zillion's EL Education and Guidebooks, followed by a discussion about the importance of the science of reading. HCS has also invested in EL Education for K-2 to ensure students are getting what they need in both knowledge building and systematic phonics instruction.
After lunch, the council heard from a group of 1st through 3rd graders about their experiences with the Learn Zillion's EL Education and Guidebooks. They wrapped up hearing teacher and staff experiences in shadowing the students.
-Written by Sam Crossen