HHS students compete in Poetry Out Loud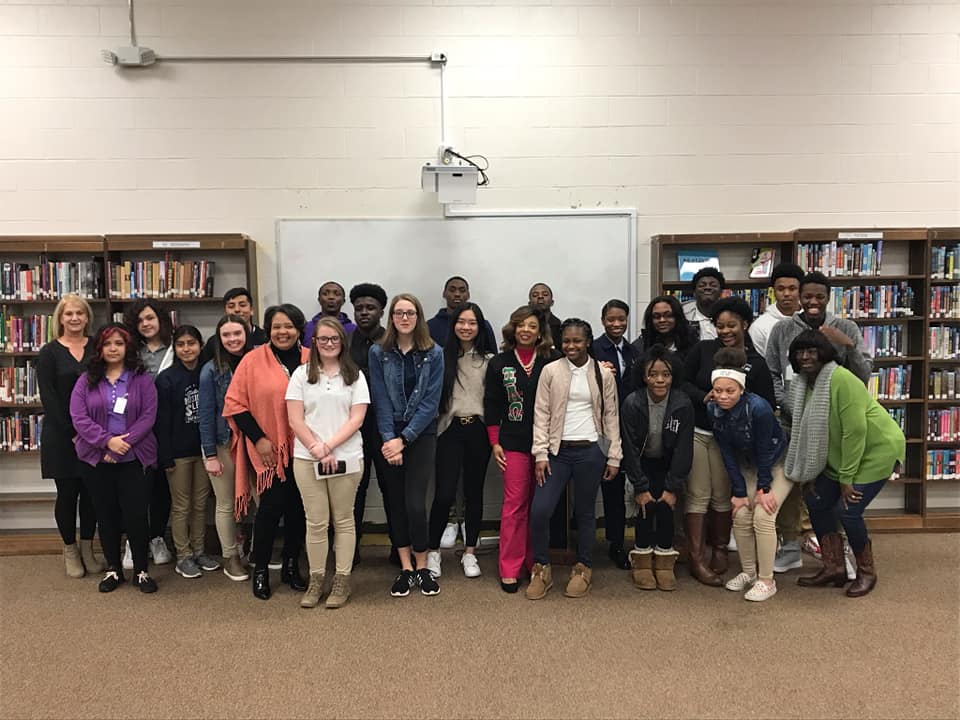 On Thursday, February 6, 21 students at Haywood High School gathered with faculty and family in the school's library to compete in the annual Poetry Out Loud competition. Poetry Out Loud "encourages students to learn about great poetry through memorization and recitation. This program helps students master public speaking skills, build self-confidence, and learn about literary history and contemporary life." Sponsored by the Brownsville Arts Council by way of the Tennessee Arts Commission, the local competition is a stepping stone for winning students to participate at the statewide level.
Judging the contestants was Shalondria Shaw, Sonia Outlaw and Leigh Turnage. Winning first place was Ava Adams. Second place went to Uziel Policarpo. And last, but certainly not least, third place was awarded to Shelby Littlejohn.