During the month of August in West Tennessee, you can always count on a few things: hot weather, seeing more school buses on the road, and high school sports kicking into full gear.  While football is king at nearly every level in the south – from middle school to high school to college – there are other sports that deserve attention, too.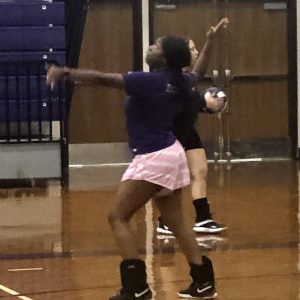 Over the last few days, each fall sport at Haywood High School kicked off its season.  
The Lady Tomcat volleyball team opened their season on the road against the Northside Lady Indians.  The Tomcats lost a tough match three games to two, but are poised to follow up their successful season last year with another solid season this year.
Led by second year coach Cuwannia Kent, the Lady Tomcat volleyball team is looking to make an impact in their district.
"This is my second year as the head coach of the volleyball team at Haywood High School, but I've been with the program as an assistant coach for ten years," Coach Kent said.  "Last season went well for us.  We made it to the semifinals in the district tournament where we lost to Ripley in a close match."
A deep run in the district tournament last year was exciting for the program, but they lost seven seniors to graduation.  Replacing those leaders will be challenging.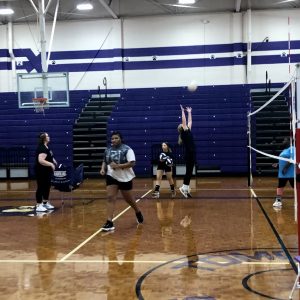 "We lost seven seniors to graduation from last year's team, and they were all key members of the team," Coach Kent explained.  "I think this year, we're going to be a well-rounded team.  Every player has their strengths and weaknesses, but the collective team balances all of those very well."
While the loss of seven seniors could be devastating to any program in any sport, Coach Kent believes that the volleyball team this year can overcome that obstacle.  
"This year, we should be competitive within the district.  Last year, Ripley and Covington and us were the top three teams, and we all lost about the same amount of players," she said.  
An important aspect of coaching any team at the high school level is to be able to build a program in the levels below high school.  Coach Kent is grateful for the middle school program at Haywood Middle School.  She also knows that building on those fundamental skills is an integral part of success once the players enter the high school program.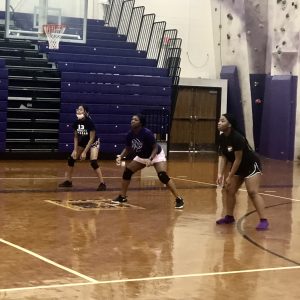 "We have a middle school volleyball program in Haywood County, so we try to watch their matches and communicate with the coach to see what players have certain skills and what players will be interested in continuing to play volleyball on the high school level," she explained.  "If a player is new to the sport, I really want to teach them to set and serve.  Some players, coming from middle school, are comfortable serving underhand, but we want to teach them the overhand serve technique.  It's more effective in a match."
While Coach Kent is the head coach for the Lady Tomcat Volleyball team, that isn't the only sport where she has an influence.  Like many coaches, Coach Kent sees the benefit in high school athletes playing multiple sports.  
"I also help coach basketball and track and there are girls who play all three sports.  I think it's good for them to play as many sports as possible.  There are skills in each sport that crossover into the other ones.  Footwork is an example of that," she said.
Because Coach Kent has been with the Lady Tomcat Volleyball program for many years, the transition to becoming the head coach of the team wasn't that difficult.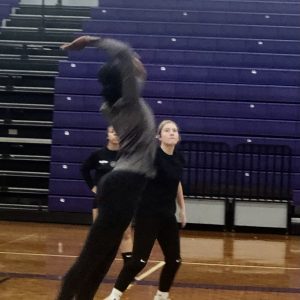 "My transition from being an assistant coach to becoming the head coach was pretty easy since I had been around the program for so long," she explained.
And, even though the team lost quite a few key contributors from last year's team, Coach Kent is still optimistic about this season.
"We have three seniors on the team this year.  We lost a lot of key players that were all starters, but I still think we're going to have a good season this year.  I'm looking forward to it,"  she said.  "Our first home game is on August 25 against Covington, so come out and support Tomcat volleyball."