Lady Tomcats – Bringing High-Energy Play to the Court
There's an argument to be made that the fall season is the best time to be a sports fan. There's college football on Saturdays, the NFL on Sundays, the beginning of the NBA season, the World Series closing out the baseball season, and college basketball tipping off.  The same can be said for Haywood County. 
When the leaves start to fall and the weather starts to cool, the sports scene in Brownsville burns hot.  This year is no different.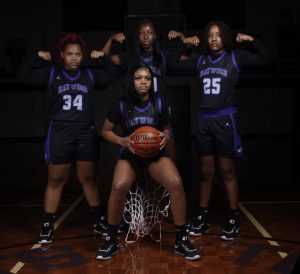 The Tomcat football team is once again steamrolling its way to a deep playoff run toward the state championship. And, tonight in Bolivar, the Lady Tomcats will tip off the basketball season with a trip south to play the Tigers.
Coach Cayla Sheets is beginning her second full season as the head coach of the Lady Tomcats.  She took the reins of the program in February of 2021 and also continued to coach the middle school team providing continuity in the program. She's very excited and encouraged about the makeup of her team this year.
"This year's team feels different than previous years.I feel like we have a lot of team camaraderie this year," she said. "This year's team is probably a little deeper than last year's team. I'm really excited about that.  I tell my players all the time to make it hard on me when it comes to figuring out playing time."
Following a successful middle school season last year, the Lady Tomcats are adding five freshmen players to the roster that will see playing time during the season. Typically in high school sports, the only minutes on the court a freshman would see would be during a Junior Varsity game.  But this season the Lady Tomcats are going to need to rely on young players to provide energy and help off the bench.
"We've added five freshmen this year and they bring a lot of energy," Coach Sheets said. "Last year, I lost two seniors, but what we lack in experience we'll make up for with fun and energy."
One of the positions where Coach Sheets sees a lot of depth is at the guard spot. One of the most important ingredients to success in basketball is having players who can handle the ball and handle the pressure of the defense at the same time.  On the flip side of that, being able to pressure the ball on defense and create turnovers that can lead to easy points is also a part of the recipe for success.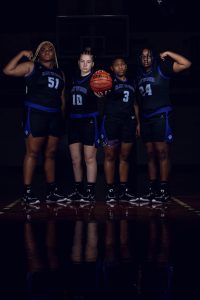 "We have a lot of depth at the guard spot, so it makes my job easier and harder at the same time. Easier because we have more girls who can play, but harder because I have to figure out how to get everyone minutes," she said. "We want to press a lot this year. I want to press; my girls want to press.  So, I'm excited about that, but we're having to condition a lot to make sure we're ready for it."
To be a high school coach, there has to be a love and passion for the sport. The season is long and grueling – stretching from October to March. Coach Sheets loves the grind so much that she's coaching the Haywood Middle School Lady Tomcats, too.  It's something that isn't necessarily easy, but the help she has on her staff makes it possible.
"I'm able to do both because of a great staff.  I have assistant coaches who help me out managing and balancing both teams. If I have early practice with middle school, then I'm going late with high school.  I'm usually done every night at seven unless it's a game night," she said.  "I enjoy each of them for different reasons. I love the middle school age group because I can teach the fundamentals and create what kind of player I want.  I like the scheming and game planning and competitiveness of a high school game, though.  They both have their positives."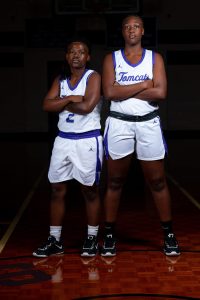 With the high school season tipping off tonight, Coach Sheets is excited to see what her girls will bring to the court against Bolivar.  While this team might be deeper than the previous year's team, it's also younger and there could be some growing pains along the way. Something that could cover up some pains, however, is high-energy play from the opening tip to the final buzzer.
"I tell our kids all the time that energy can cover up a lot of mistakes, so having a deep bench is going to help with our energy level during games," she said.
Tonight at 6:00, the Lady Tomcats will tip off the 2022-2023 season. Like the beginning of any journey, there is uncertainty and excitement.  For Coach Sheets, she simply wants her girls to play hard and have fun…because that's what high school athletics are all about.
"We normally set preseason goals as a team, but we haven't done that this year.  I've set personal goals with our coaching staff, but this team feels so different.  I just want our kids to see themselves as winners because I see what they can do in practice, and I just want that to translate to the games, too.  And, I want them to have fun because basketball is supposed to be fun," she said.
For the Lady Tomcats, the first game of the year is all about setting the tone for the season – win or lose.  
"One thing I want my girls to do against Bolivar is set the tone – win or lose.  We want to go out there and have fun, but also show how different we are this year and how tough we are this year.  I think the physicality we have this year is going to be different than in the past."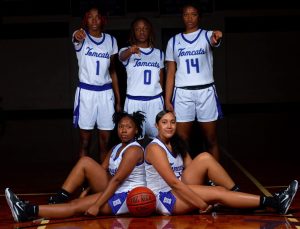 *A special thank you to Ben Naylor and NW Media for allowing us to use these stunning photos.