Monthly Luncheon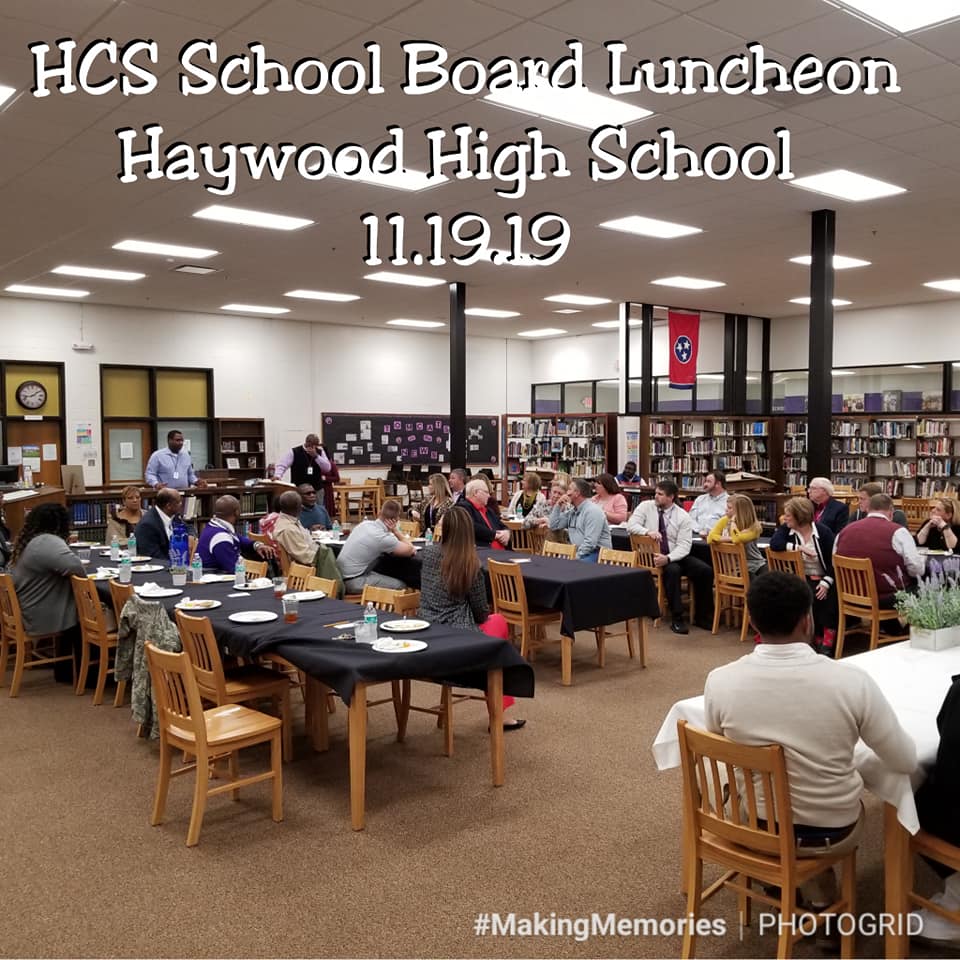 This monthly luncheon is for board members, The County Commission Education Committee and City and County Mayors.  Each month these special guests are given a presentation by students and/or faculty of the school.  
The hot topic of this luncheon was dual enrollment.  Both student and teacher panels shared information and their experiences with state-wide dual credit, dual enrollment, and advanced placement with Jackson State Community College and UT Martin.
The teacher panel shared Haywood High School's exciting work with Restorative Practices and the high quality instruction materials from LearnZillion and Agile Mind.  
Restorative practices is a social science that studies how to improve and repair relationships between people and communities. The purpose is to build healthy communities, decrease crime and antisocial behavior, repair harm and restore relationships.  It's about promoting inclusiveness, relationship-building and problem-solving.
LearnZillion empowers teachers to spend less time building student-facing materials from scratch and more time strategizing to meet their student's needs.  It was a website designed so that "Not only could teachers find examples of high-quality lessons, but parents and students also benefited from the explanations" says founder Eric Westendorf. 
Agile Mind was founded to "enhance one thing: the opportunity to learn". They provide tools and services from research based programs with a special focus on math and science.   
The luncheon was very informative and the excitement for the future of our schools was contagious.