New TCAT coming too!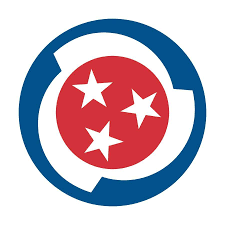 New technical college to be built in Haywood County
By: Carlton Veirs, The Brownsville Press
The big announcements keep coming. On Tuesday, September 28, Governor Bill Lee announced that Tennessee will build a new College of Applied Technology (TCAT) in Haywood County. The school, touted by Lee as a "first of its kind trade school," will be built at the Megasite and serve as a training ground for Ford and SK Innovations.
Lee told the Brownsville Press that the school is not part of the $500 million incentive package promised Ford but part of a plan to build more technical schools across the state.
"Leading companies select Tennessee because of our skilled workforce," said Gov. Lee. "This unique partnership with Ford and SK Innovation will enable Tennesseans to skill up and meet the specific employment demands of Blue Oval City. Tennessee stands ready to provide a twenty-first century workforce."
The new TCAT will provide customized training developed in conjunction with Ford and SK Innovation. The training will focus on electric vehicle and battery manufacturing and repair with the curriculum concentrating on mechatronics engineering and auto mechanics. 
A release states, "Tennessee continues to develop the resources to meet increasing workforce demand and was recently named the No. 1 state in the U.S. for advanced industry job growth. Tennessee also ranks No. 1 in the Southeast for electric vehicle manufacturing, claiming nearly 40 percent of the Southeast's electric vehicle manufacturing jobs and investment."
"Customized industry training is what the Tennessee Board of Regents does to ensure our graduates are employable and productive from day one.  This new workforce training center planned for the Memphis Regional Megasite in partnership with Ford and SK Innovation will equip Tennesseans with the skills they need for rewarding careers, now and for years to come," Chancellor Flora Tydings, Tennessee Board of Regents said.