School Board Luncheon at Haywood Middle School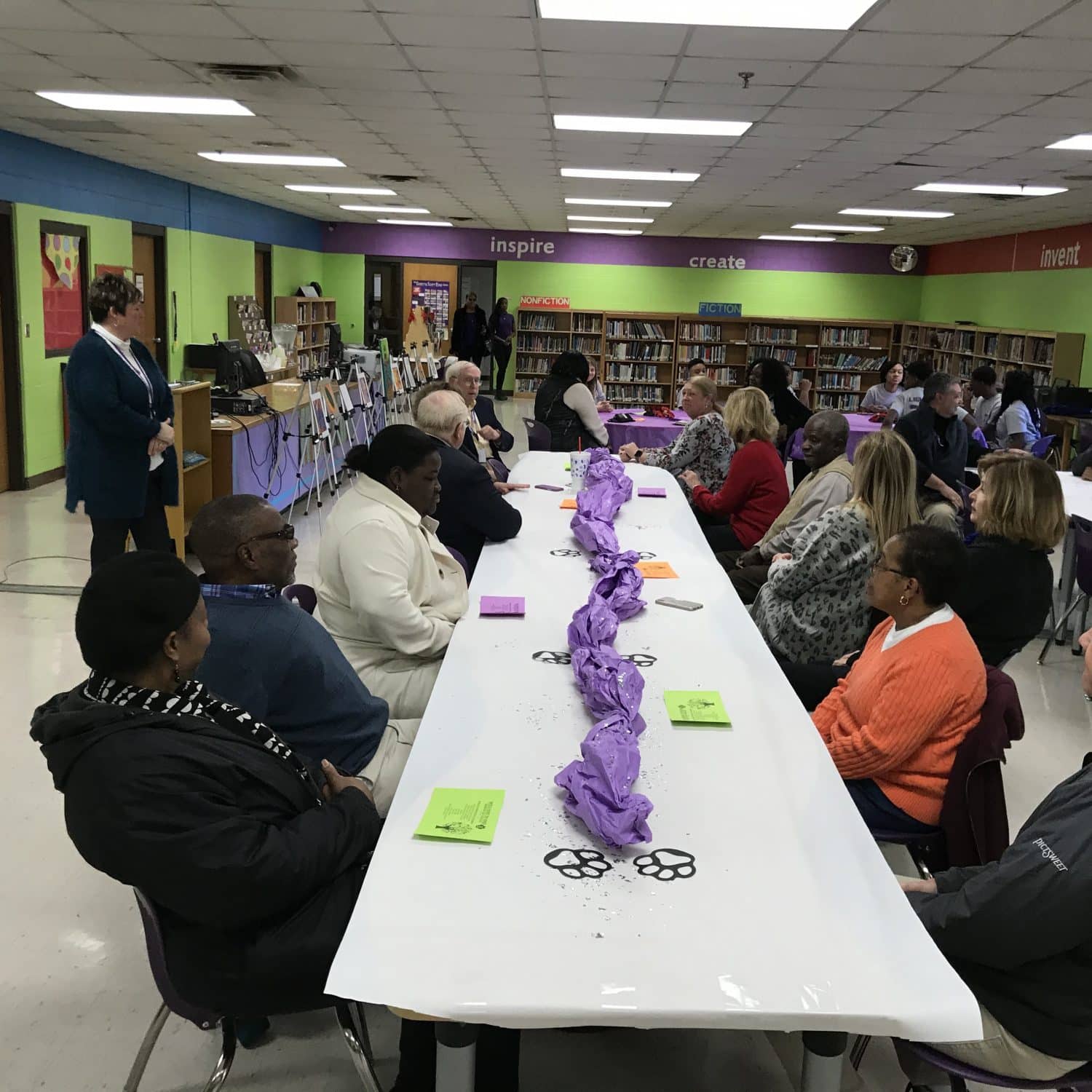 Haywood Middle School hosted the January School Board Luncheon that was presented by their Lighthouse Team.  
The Lighthouse Team is a group of students who meet to organize and execute seven habits within the school and community.  The seven habits are: Be Proactive (you're in charge), Begin With the End in Mind (have a plan), Put First Things First ( work, then play), Think Win-Win ( everyone can win), Seek First to Understand, Then to Be Understood (listen before you talk), Synergize (together is better) and Sharpen the Saw (balance feels best- take care of yourself).   These students go through a rigorous process of application and interviews in hopes of obtaining a spot on The Leader in Me, Lighthouse Team.  
During lunch the students spoke on various subjects including their thoughts on how The Leader in Me is making positive changes among the student body.  Student art was on display, a short video of all the wonderful things going on at Haywood Middle School was shown and the show choir delighted guests with a performance as well.