STEM teachers address board members
Susan Evans and Sharon Clark were invited to address the Haywood County Board members at the November 9 meeting. Both teachers teach STEM classes at Haywood Elementary and East Side Intermediate School, respectively.
According to Home Science Tools website, STEM refers to Science, Technology, Engineering, and Mathematics and aims to remedy the lagging proficiency of U.S. students in comparison to their industrialized global counterparts. While interpretations vary, most agree that STEM is about innovation, learning about the world, technical literacy, and problem solving. Ultimately, STEM is pushing limits, moving forward, and finding better ways to do things. STEM education is simply providing students and teachers with a stronger grasp of science, technology, engineering, and math through hands-on learning that draws meaningful connections with real-world applications.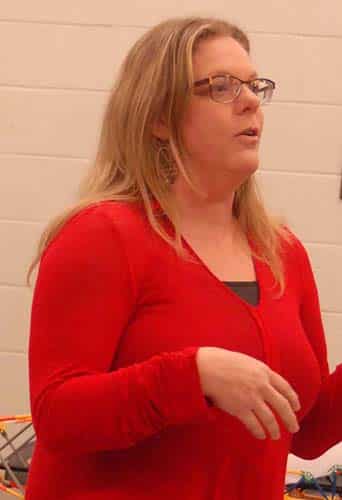 Susan Evans said, "I am so excited to help instill a love for science in first through third graders! Most of them are "scared" of science, but STEM allows me to show them that science, technology, engineering, and math can be fun and STEM can lead to so many careers. They are learning about habitats, life cycles, heredity, space, and so much more.   I love watching the students' eyes light up every time something "clicks" when they are able to not only learn science, but also experience it. The students are learning how to think, create, work as teams and because of this, they are gaining confidence. I am so blessed to be a part of that."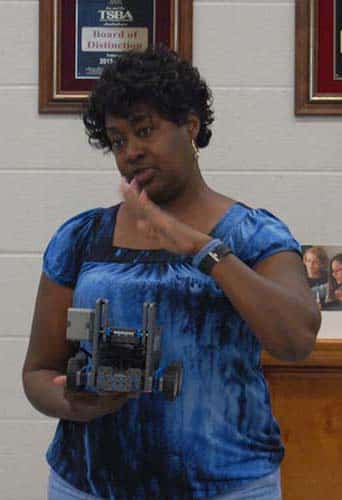 "Approximately 460 young engineers! That's what it took to construct seven prototypes of well-known bridges out of K'Nex pieces in my STEM Lab at East Side Intermediate School," Sharon Clark said. "With early exposure East Side's students are being groomed for the many fast growing STEM careers in the 21st Century competitive job market."
In an effort to provide students with the necessary skill sets needed for success, Ms. Clark is exposing them to various projects using the engineering design process. Students demonstrate leadership skills and teamwork while engaging in learning activities that include STEM challenges, Robotics, coding, STEM missions, service learning and STEM career choices. Girls are being encouraged to seek STEM related career fields in an effort to close the gender gap. "The students at East Side have so much more to look forward to as the year progresses, and the STEM program advances," Ms. Clark added.