Understanding the plans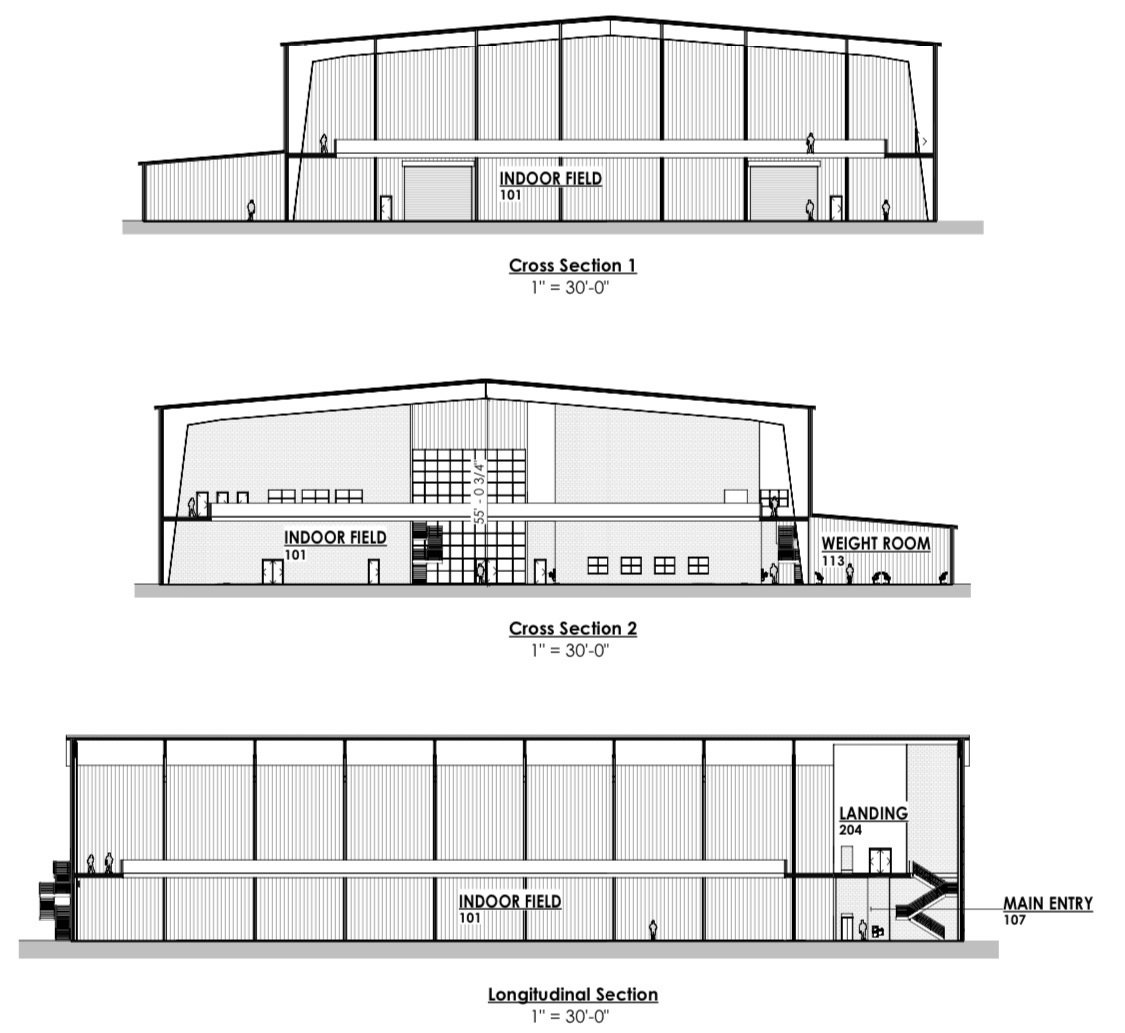 Multi-million-dollar sports complex: Understanding the plans
New athletic facilities for Tomcat sports – the town is abuzz. The Haywood County Schools administration is seeking community feedback. And the Brownsville Press is following closely each step of the way. Here's what we know so far. 
The first option comes with an estimated $12M price tag and includes the following: a $6.7M indoor practice facility erected on the grounds of the high school; a $3.1M new football stadium at Boyd Avenue to replace L.Z. Hurley Memorial Stadium, complete with turf field, regulation running track, new press box and grandstands; $1.3M for new concessions, restrooms, locker rooms and ticket booth; and $700K in site improvements, including the demolition of the existing stadium.
The second option, predicted to cost nearly $17M, is a multi-sport athletic complex with everything located on the existing grounds of Haywood High School. The full scope of the project is this: $6.7M indoor practice facility; $2.9M new football stadium; $1.3M for concessions, restrooms and ticket booth, $900K for new tennis courts; $750K new baseball field; $460K new softball field and more than $3.5M is site improvements, including parking. 
If the public is adamant that the town's football stadium remain in its current location, there is a potential third option that would be an amalgamation of the original two choices, according to Superintendent Joey Hassell. In addition to the $12M spend that includes demolition and rebuilding of L.Z. Hurley plus a new indoor practice facility, the third option would move forward with building new baseball and softball fields as well as new tennis courts on the grounds of the high school. These items are estimated to cost just over $2M. The facilities alone would cost at least $14M for this option. There are no preliminary numbers yet on what site-improvements would cost for this option.