620 West Main Street
Brownsville, TN 38012
Phone: (731) 772-9053 Fax: (731) 772-4032
Resource Center: (731) 772-2330
Charles Byrum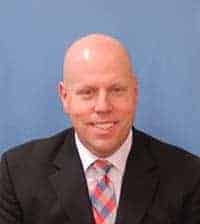 Principal
charles.byrum@hcsk12.net
Charles Byrum was appointed to the Principal position at Anderson Early Child Center in July 2013. He served as Assistant Principal at Haywood Middle School for three years. He is a native of Brownsville and a product of Haywood County Schools. He earned his degree in teaching from the University of Tennessee at Martin as well as a Master of Science in Education Degree with an emphasis in Supervision and Leadership. Mr. Byrum taught at Haywood High School and was the baseball coach there from 2002 to 2004. He was a SPED classroom teacher for three years then a Special Education Consulting Teacher at Covington High School where he served in varied leadership roles.  Mr. Byrum and his wife, Allyson, who teaches at Haywood High, have one son, JT.
LINDA GILES SANDERS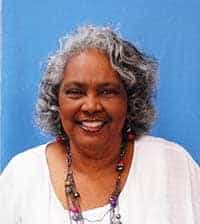 Assistant Principal
linda.sanders@hcsk12.net
Linda Giles Sanders is a native of Haywood County. She is a graduate of Haywood County High School and earned an Associate degree from Jackson State Community College and a Bachelor of Science degree from The University of Tennessee at Martin. She has also done post graduate studies at Memphis State University and Union University. Mrs. Sanders' education tenure started in 1974, and she has experience as an elementary teacher and literacy coach.
Teresa Russell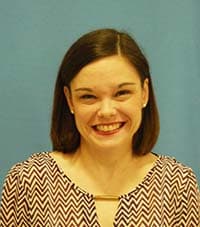 Instructional Facilitator
teresa.russell@hcsk12.net
TO BE REPLACEDMandy Bell will be the Instructional Facilitator at AECC beginning in January 2018.  Mandy Bell has served as the Assistant Principal at East Side Intermediate since November, 2014. She feels privileged to have spent the entirety of her career in Haywood County. She has served as the Instructional Facilitator for East Side Intermediate and Sunny Hill Elementary Schools. As a classroom teacher, Ms. Bell taught for 10 years at Sunny Hill Elementary in both fifth and sixth grades. She earned a Bachelor of Science in Liberal Studies/Professional Education from Union University in 2001 and obtained a Master of Arts in Education (M.A. Ed.) degree in the areas of Educational Administration and Supervision from Bethel University in 2012.  Please join me in welcoming Mandy to her new role in Haywood County Schools. She is a valued member of our instructional team.
---
Staff
Charles Byrum, Principal
charles.byrum@hcsk12.net
Linda Sanders, Assistant Principal
linda.sanders@hcsk12.net
Teresa Russell, Instructional Facilitator
teresa.russell@hcsk12.net
Patricia Benard, Secretary
patricia.benard@hcsk12.net
Mandy Stokely, Financial Secretary
mandy.stokely@hcsk12.net
Lorraine Wolfe, Office
lorraine.wolfe@hcsk12.net
Debra Phillips, Family Resource Center
debra.phillips@hcsk12.net
Zhanebria Henderson, Save the Children Coordinator
zhanebria.henderson@hcsk12.net
Pre-Kindergarten
Allison Ferrell 
allison.ferrell@hcsk12.net
Laurel Garrett
laurel.garrett@hcsk12.net
Sami Jo Gore
samijo.gore@hcsk12.net
Tonya Madere
tonya.madere@hcsk12.net
Suzie May
suzie.may@hcsk12.net
Krista Parker
krista.parker@hcsk12.net
Leslie Phillips
leslie.phillips@hcsk12.net
Pam Thomason
pam.thomason@hcsk12.net
Angela Yoder
angela.yoder@hcsk12.net
KINDERGARTEN
Grace Fergie
grace.fergie@hcsk12.net
Brittany Ferrell
brittany.ferrell@hcsk12.net
Crystal Foster
crystal.foster@hcsk12.net
Kathryn Hassell
kathryn.hassell@hcsk12.net
Nicole Henderson
nicole.henderson@hcsk12.net
Denise Hooser 
denise.hooser@hcsk12.net
Anna Leek
anna.leek@hcsk12.net
Denise Shead, 
denise.shead@hcsk12.net
Carleigh Taylor
carleigh.taylor@hcsk12.net
Jessie Warren
jessie.warren@hcsk12.net
Cheri Williams
cheri.williams@hcsk12.net
Special education
Connie Allen, LRE
connie.allen@hcsk12.net
Tera Stephens, Blended Classroom
tera.stephens@hcsk12.net
Tianna Wiley, Blended Classroom
tianna.wiley@hcsk12.net
Rebecca Pearson, Inclusion
rebecca.pearson@hcsk12.net
Sally Rogers, Speech
sally.rogers@hcsk12.net
Auxiliary
Ginger Cunningham, Music
ginger.cunningham@hcsk12.net
Kelly Key, STEAM
kelly.key@hcsk12.net
Amanda Masters, PE
amanda.masters@hcsk12.net
Lauren Shearon, Librarian
lauren.shearon@hcsk12.net
Beth Ann Smith, Art
bethann.smith@hcsk12.net
Teaching Assistants
Taniel Armour-Scott
taniel.armour-scott@hcsk12.net
Gwen Brown
gwen.brown@hcsk12.net
Donna Byrum, LRE
donna.byrum@hcsk12.net
Kim Conner
kim.conner@hcsk12.net
Alma Crews, LRE
alma.crews@hcsk12.net
Ralanda Currie 
ralanda.currie@hcsk12.net
Bianca Dickens 
bianca.dickens@hcsk12.net
Mickie Duncan
mickie.duncan@hcsk12.net
Christina German
christina.german@hcsk12.net
Shannon Glover 
shannon.glover@hcsk12.net
Lakeisha Holmes, Blended Classroom
lakeisha.holmes@hcsk12.net
Leish Hopson
leish.hopson@hcsk12.net
Cuwannia Kent, Inclusion 
cuwannia.kent@hcsk12.net
Virginia Kimble
virginia.kimble@hcsk12.net
Christine Kinnon
christine.kinnon@hcsk12.net
Tina Leek 
tina.leek@hcsk12.net
Angela Palmer 
angela.palmer@hcsk12.net
Tucker Smith
tucker.smith@hcsk12.net
Telisa Springfield
telisa.springfield@hcsk12.net
Tameka Taylor
tameka.taylor@hcsk12.net
Latoya Tyus, Blended Classroom
latoya.tyus@hcsk12.net
Caroline Wiley
caroline.wiley@hcsk12.net
Anderson Cafeteria Staff
Janie Leach, Cafeteria Manager
janie.leach@hcsk12.net
Felicia "Lisa" Jarrett, Assistant Manager
felicia.jarrett@hcsk12.net
Takelia Griggs, Staff
Peggy Hinsley, Staff
Alice Pattat, Staff
Christine Taylor, Staff
Sandra Williamson, Staff