We are Haywood Schools
The mission of Haywood County Schools, in partnership with the home, school and community, is to ensure a positive, safe learning environment and to provide all students with the knowledge and skills that enable them to be lifelong learners. Our vision is to provide excellence in education to every child by way of an excellent teacher in order to meet or exceed the State performance indicators.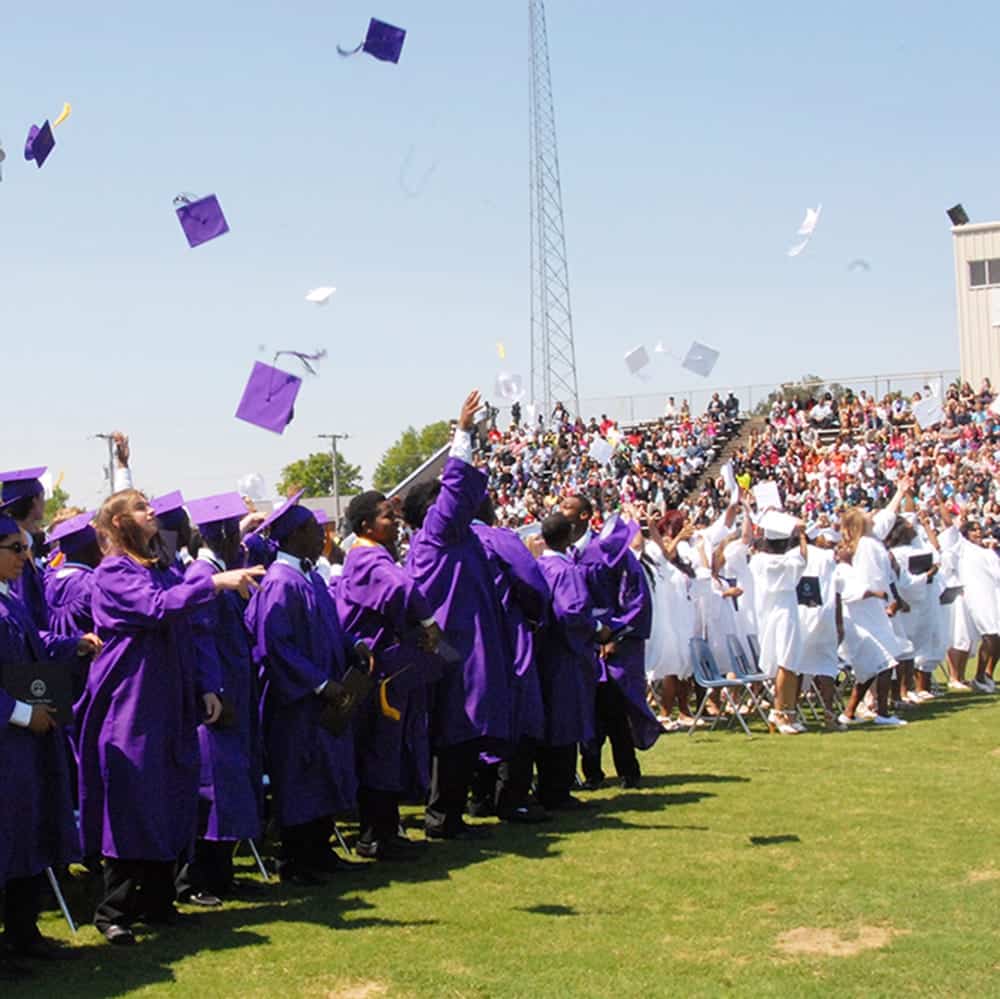 SPECIAL ANNOUNCEMENTS
  Back-to-School BASH
August 4 from 5 to 7 p.m. at Anderson, Haywood Elementary, East Side and Haywood Middle School
Haywood High School – Class of 2020 – Freshman Orientation – August 4 – 9 a.m. to 12 p.m. Lunch will be provided. All freshmen and parents are encouraged to attend.
_______________________________________
Haywood County Schools Supply Lists
HES First and Second Grade Supply List 2016-2017
HES Third Grade Supply List 2016-2017
East Side Supply List 2016-2017
___________________________________
NOTICE TO PARENTS OF STUDENTS THAT RIDE HCS SCHOOL BUSES
There is a new procedure for students that ride Haywood County School buses. You MUST complete a Registration for Busing form for the 2016-2017 school year. The forms are available at each school and the Central Office (900 East Main Street, Brownsville, TN 38012). Each student riding a bus must have a form completed before they will be assigned to a bus.
Download the Registration for Busing Form as a printable PDF file
The forms required:
a current photo of the student
information about any special needs or medical conditions the driver needs to be aware of
location of any alternative address that the student may be riding to or from
name and phone number of the responsible adult at the alternative location
several emergency contacts
This form must be completed and submitted no later than July 22, 2016 for students to begin riding HCS school buses on the first day of school in August, 2016. After that date, typically expect a 3 working day lead time before students are assigned to a bus.
For additional information, call the HCS Transportation Department (731) 772-9613.
_______________________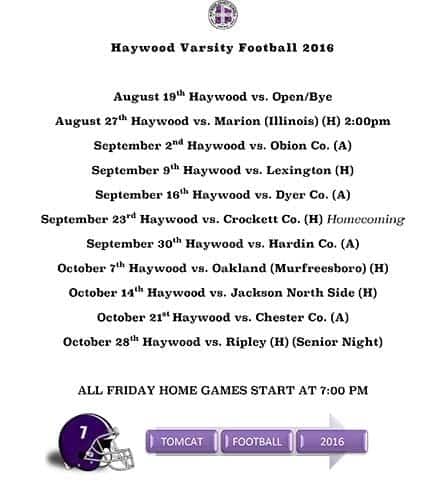 Useful Information
Haywood County Schools is the website that Includes links to individual K-12 schools and the early childhood education program.
HAYWOOD COUNTY SCHOOL POLICIES
USEFUL LINKS & INFORMATION
According to State law TCA 49-6-5005, schools are to provide parents and guardians with information about meningococcal disease and the effectiveness of vaccination against meningococcal disease. Per the attached brochure, Meningococcal disease is a serious bacterial illness and is the leading cause of bacterial meningitis in children 2 through 18 years old in the United States. The good news is that a vaccine is available.