We are Haywood Schools
The mission of Haywood County Schools, in partnership with the home, school and community, is to ensure a positive, safe learning environment and to provide all students with the knowledge and skills that enable them to be lifelong learners.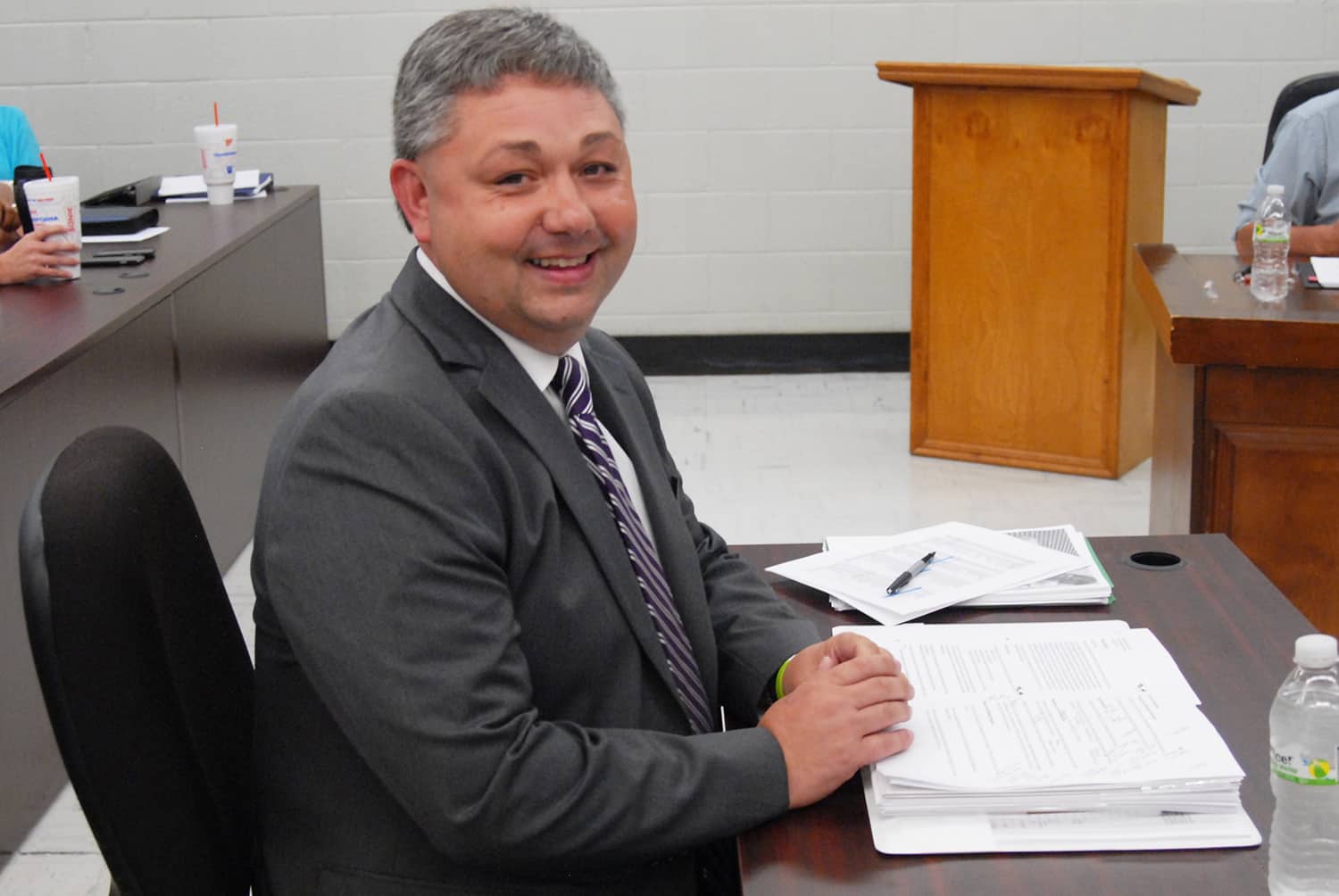 SPECIAL ANNOUNCEMENTS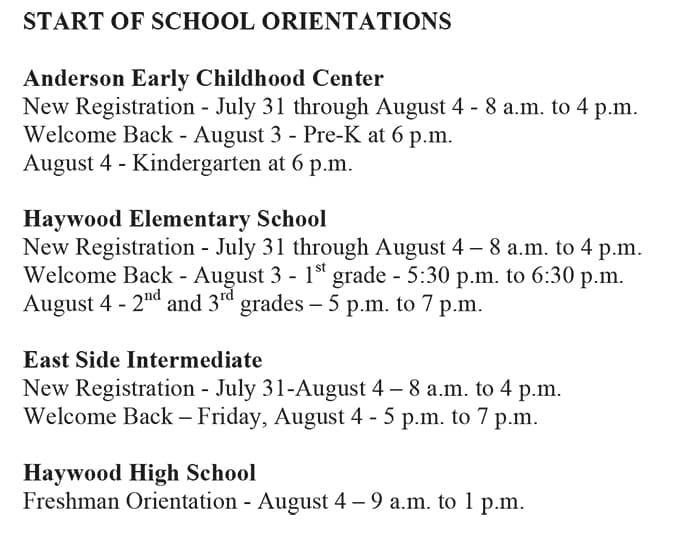 ____________________________
HAYWOOD COUNTY SCHOOLS 
Joey Hassell, Superintendent
900 East Main Street – Brownsville, Tennessee 38012
731-772-9613 office   731-772-3275 fax
www.haywoodschools.com
Attention Brownsville and Haywood County Business Owners:
Haywood County Schools is planning its Annual Business Fair to coincide with its Annual Professional Development Institute.  This day of in-service will be held on Thursday, August 3, 2017, beginning at 8:00 a.m. on the Haywood High School campus.  The entire staff of the school system will be present, and this will be a perfect time for you to showcase your business or services to our staff.  Last year's State of the Schools Celebration and Business Fair was a huge success, and we appreciate the contributions of our Brownsville and Haywood County business partners.
Please accept this notice as your invitation to participate in our business fair.  Businesses and other organizations are asked to set up booths in the perimeter of the Haywood High School gymnasium highlighting their products and services to the community.  Space is limited, so call or reply to this email and make your reservation today.  The deadline to reserve a space will be Monday, July 31.   Please contact Art Garrett at the Haywood County Board of Education at 731-772-9613 or Opal Hay at 731-772-3401, or email art.garrett@hcsk12.net or opal.hay@hcsk12.net.
Booths will be assigned in the order that the reservations are received.
Set up times are available on Wednesday, August 2, at HHS from 2:00 p.m. until 5:00 p.m.
or on Thursday morning, August 3, at 6:30 a.m.  All booths must be ready by 7:30 a.m. on Thursday morning.
Space for setting up is limited.  Please call Opal Hay if you have if you have questions or concerns about setting up your booth.
Businesses and organizations are responsible for everything they will need (tables, chairs, etc.)
No electricity will provided.
No sales are allowed.
Door prizes are encouraged.  Door prizes can be awarded at our 9:30 a.m. break.
Superintendent Joey Hassell and his staff reserve the right to accept only those businesses they deem as appropriate.

If you have any questions or concerns, please contact Opal Hay at 731.772.9613, 731.267.4908 or at opal.hay@hcsk12.net.

_________________________

HAYWOOD COUNTY SCHOOLS SCHOOL BOARD MEETINGS 2017-2018

Location: Haywood County Board of Education – TIME: 6:00 p.m.

DATES – July 13, 2017, August 10, 2017, September 14, 2017, October 12, 2017, November 9, 2017, December 14, 2017, January 11, 2018, February 8, 2018, March 8, 2018, April 12, 2018, May 10, 2018, and June 14, 2018

___________________________
Useful Information
Haywood County Schools
900 E. Main St., Brownsville, TN 38012 (731) 772-9613
Haywood County Schools is the website that Includes links to individual K-12 schools and the early childhood education program. Twitter - Haywood County Schools@Haywoodschools, Instagram - Haywood County Schools, Facebook - Haywood County Schools.
HAYWOOD COUNTY SCHOOL POLICIES
USEFUL LINKS & INFORMATION
According to State law TCA 49-6-5005, schools are to provide parents and guardians with information about meningococcal disease and the effectiveness of vaccination against meningococcal disease. Per the attached brochure, Meningococcal disease is a serious bacterial illness and is the leading cause of bacterial meningitis in children 2 through 18 years old in the United States. The good news is that a vaccine is available.