We are Haywood Schools
The mission of Haywood County Schools, in partnership with the home, school and community, is to ensure a positive, safe learning environment and to provide all students with the knowledge and skills that enable them to be lifelong learners.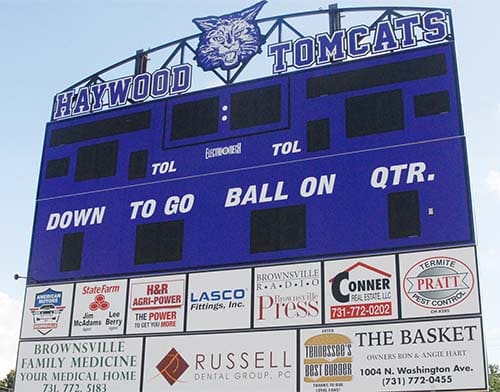 SPECIAL ANNOUNCEMENTS
HCS Literacy/STEM Mini Grant Application Fall 2017
---

___________________________
---
HAYWOOD COUNTY SCHOOLS SCHOOL BOARD MEETINGS 2017-2018
Location: Haywood County Board of Education – TIME: 6:00 p.m.
DATES – November 9, 2017, December 14, 2017, January 11, 2018, February 8, 2018, March 8, 2018, April 12, 2018, May 10, 2018, and June 14, 2018
___________________________
Haywood County Schools 2017-2018 Calendar
 If you need your password reset, please email parentportal@hcsk12.net.
Useful Information
Haywood County Schools
900 E. Main St., Brownsville, TN 38012 (731) 772-9613
Haywood County Schools is the website that Includes links to individual K-12 schools and the early childhood education program. Twitter - Haywood County Schools@Haywoodschools, Instagram - Haywood County Schools, Facebook - Haywood County Schools.
 Superintendent Joey Hassell hires Jeremiah Cavitt as Chief of Operations and Special  Projects.

You've never seen a scavenger hunt like this!

The Haywood County Schools Board of Education met in regular session on Thursday, October 13. Members approved …

Continue reading

Superintendent Joey Hassell invited a group of students from East Side, known as the Student Lighthouse Team, a …

Continue reading

CEO Larry Livingston Members of the Haywood County Board of Education Insurance Committee Allen Currie, Harold …

Continue reading

Courtesy of Brownsville Press

Everyone who works for and attends Haywood County School had the opportunity to have a science lesson on Monday, …

Continue reading
More News
HAYWOOD COUNTY SCHOOL POLICIES
USEFUL LINKS & INFORMATION
According to State law TCA 49-6-5005, schools are to provide parents and guardians with information about meningococcal disease and the effectiveness of vaccination against meningococcal disease. Per the attached brochure, Meningococcal disease is a serious bacterial illness and is the leading cause of bacterial meningitis in children 2 through 18 years old in the United States. The good news is that a vaccine is available.