We are Haywood Schools
The mission of Haywood County Schools, in partnership with the home, school and community, is to ensure a positive, safe learning environment and to provide all students with the knowledge and skills that enable them to be lifelong learners.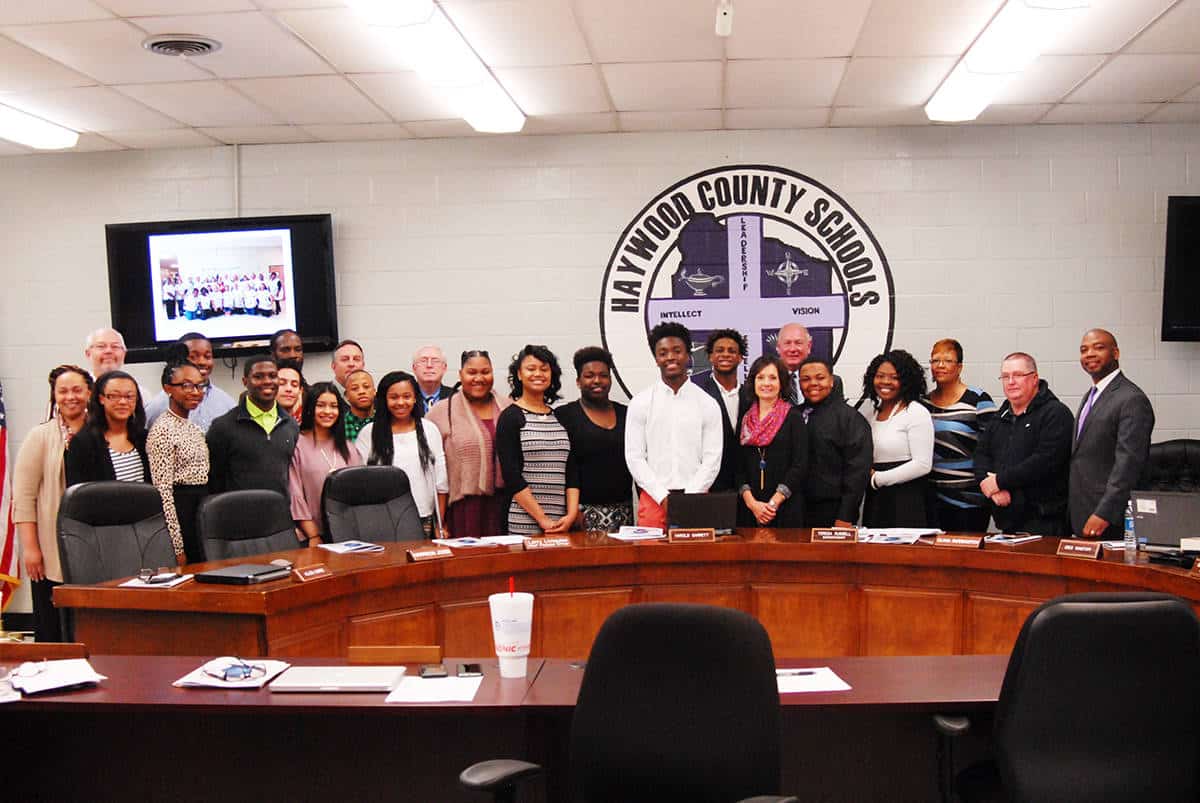 SPECIAL ANNOUNCEMENTS
_____________________________
_____________________________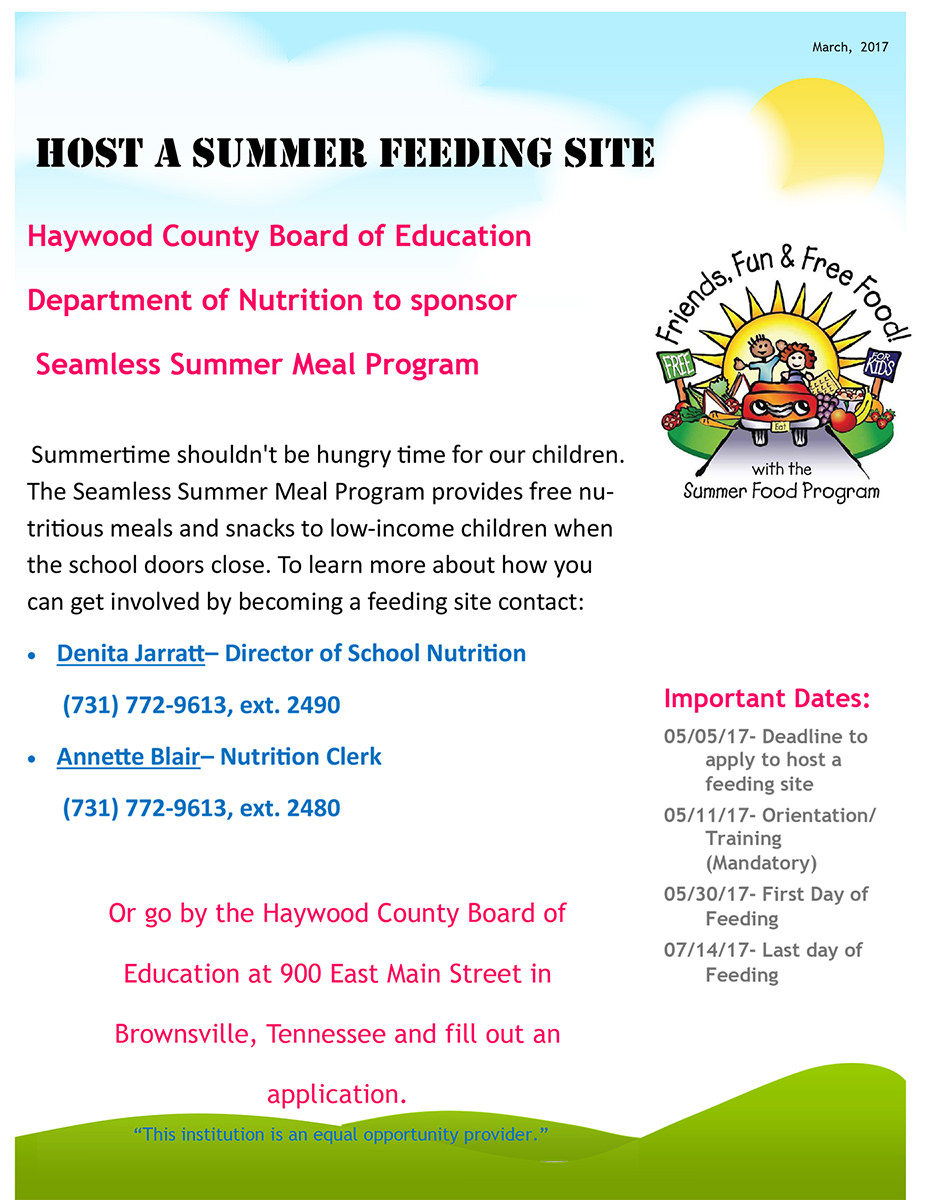 Host a Summer Feeding Site 2017.pdf
___________________________
HAYWOOD COUNTY SCHOOL BOARD MEETINGS
The HAYWOOD COUNTY BOARD OF EDUCATION has changed its meeting dates to the second Thursday of each month at 6 p.m. Here are the new dates:
April 13, 2017, May 11, 2017 and June 8, 2017.
__________________________
 Haywood Schools offers information on TNReady
Superintendent of Schools Teresa Russell has received several information sources on the TNReady schools assessment program and state score results from the last school year. She also received a news release about TNReady from Education Commissioner Candice McQueen.
According to Superintendent Russell, this is very important information about the state's testing program, TNReady, that grades 3-12 are using now to assess our students. The information says that state tests are just one measure of a child's readiness, but they give unique feedback on students' readiness for the next grade level or beyond high school. Because the state is setting a new baseline for students and teachers, the hope is that this will provide them "with stability from which they can grow for years to come."
Furthermore, it is important to note that schools now have higher instructional standards, which meant a harder test. Students are being asked to do more critical thinking, problem solving, and application and less multiple-choice questions. "When we increase our expectations on an assessment we can expect scores to dip, as we have seen in our state-wide TN Ready high school scores." Tennessee went through a similar re-set on assessment scores in 2010 when standards were increased. We know that through a partnership with our students, teachers and families, we will see our scores improve over time. This improvement will equate to greater success after high school.
For more information, please read the letter from Commissioner McQueen and the articles below.
What families and students should know about TNReady score results.
What parents should know about TNReady scores.
Tennessee high school students set new baseline with first year of TNReady results.
___________________________
Useful Information
Haywood County Schools
900 E. Main St., Brownsville, TN 38012 (731) 772-9613
Haywood County Schools is the website that Includes links to individual K-12 schools and the early childhood education program. Twitter - Haywood County Schools@Haywoodschools, Instagram - Haywood County Schools, Facebook - Haywood County Schools.
HAYWOOD COUNTY SCHOOL POLICIES
USEFUL LINKS & INFORMATION
According to State law TCA 49-6-5005, schools are to provide parents and guardians with information about meningococcal disease and the effectiveness of vaccination against meningococcal disease. Per the attached brochure, Meningococcal disease is a serious bacterial illness and is the leading cause of bacterial meningitis in children 2 through 18 years old in the United States. The good news is that a vaccine is available.