Slumber Number Party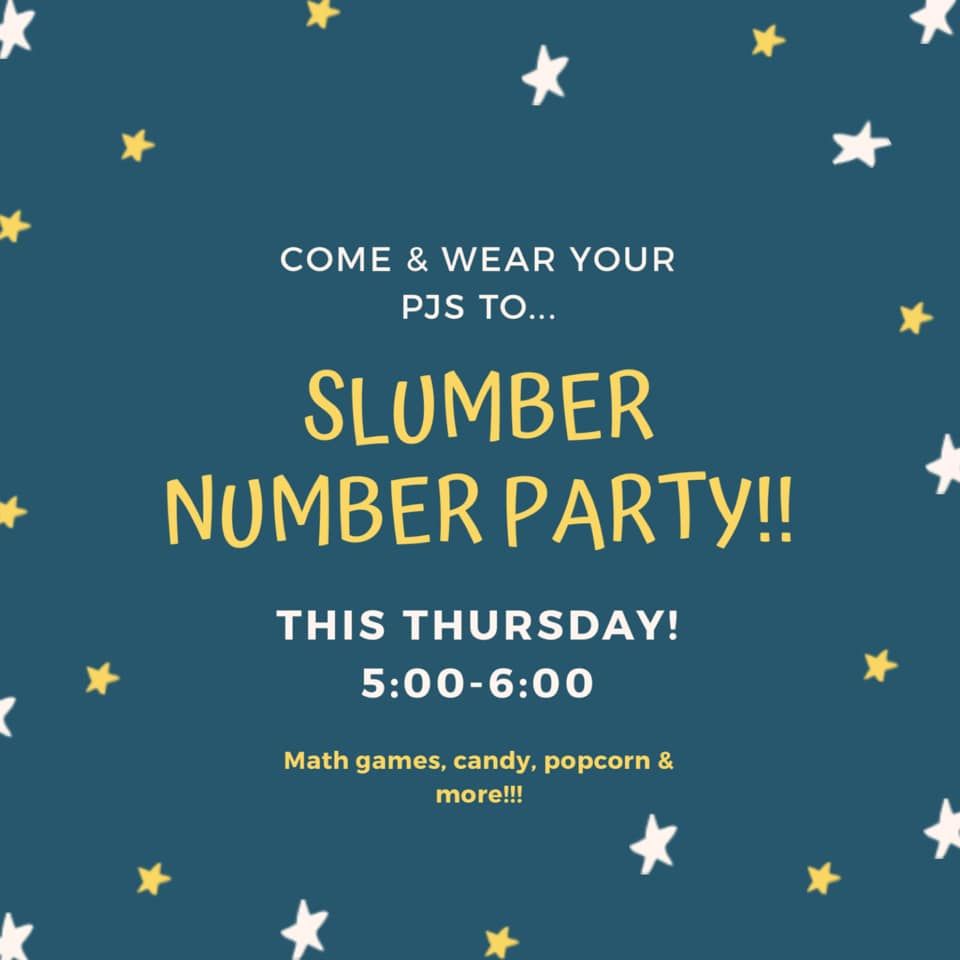 Anderson Early Childhood Center held a Slumber Number Party where children got to feel special being at school, not only after hours from 5-6pm, but in their pajamas!
This event was all about fun and numbers.  There were math games galore, candy, popcorn and much more.
Be sure to check the school calendar for more fun things in store!