Commissioner Schwinn visits Haywood County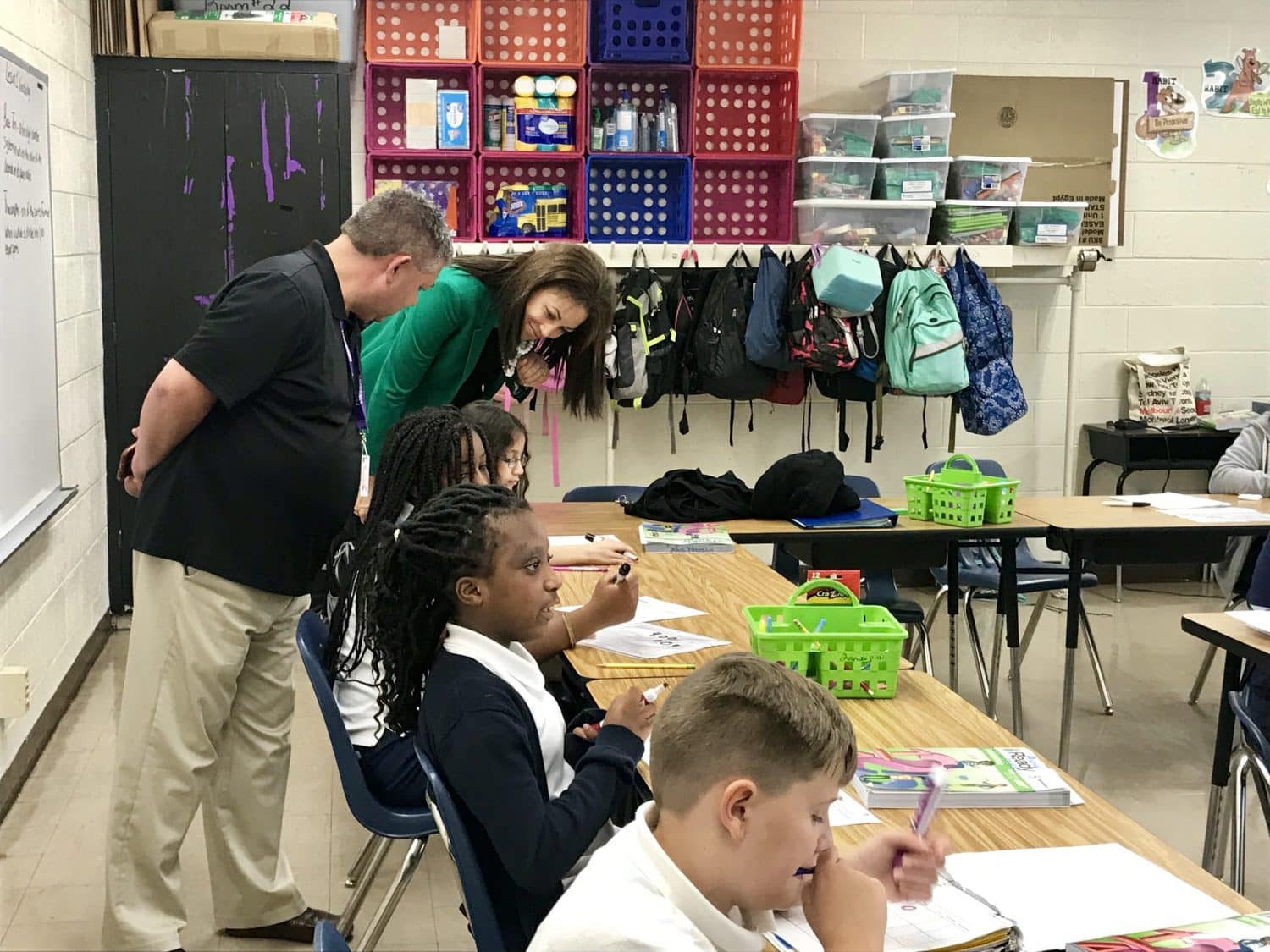 Tennessee Commissioner of Education, Penny Schwinn, in hoping to have the opportunity to be in every school district within her first year, visited East Side Elementary School on Tuesday, August 20th.
Commissioner Schwinn hopes to speak about education with children and teachers across the state to better understand the full picture of our schools.
This former Chief Deputy Commissioner of Academics for the Texas Education Agency brings experience in school programs, standards, special education and research analysis, among other areas.
Dr. Schwinn, who comes from a family of educators, is committed to building on Tennessee's momentum over the last decade, and plans to continue to accelerate growth through excellence in achievement, empowerment of students and teachers, and engagement of all stakeholders.
Teachers and students alike were comfortable with her visit to the classroom and continued their usual format as Dr Schwinn sat in and even participated in the lesson of the day.