HCS holds Meet and Greet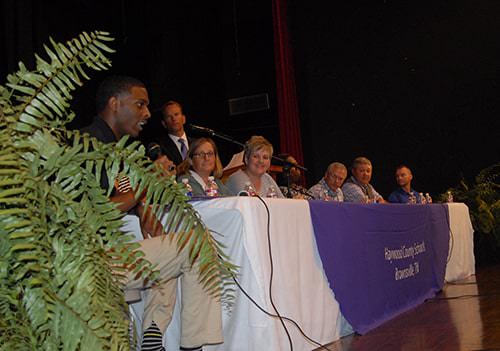 On Monday night, July 30, the public was invited to attend a Meet and Greet with all Haywood County Schools Administrators. This included principals, their assistants, instructional facilitators, and members of the Central Office staff.
Each principal made a short presentation about his or her school, including news about new academic curricula, The Leader in Me program that is now in all schools, and the role of teachers and other staff members. All seemed excited about the new school year and the opportunities that their new organization and programs will be available for the children. Other speakers included Superintendent Joey Hassell; Chris Davis, Executive Director of Special Services; and Yvette Blue, Executive Director, Accountability, Assessment, Curriculum, and Professional Learning.
Principals are: Anderson – Charles Byrum, Haywood Elementary – Anna Roberts, East Side Intermediate – Tressy Halbrook, Haywood Junior High School – Michelle Tillman, Haywood High School – LaTonya Jackson, and Sunny Hill – Stephen May – SHILC Director.
All principals issued an open invitation for anyone in the community to come and visit their schools to see the changes, the excitement among their staffs and what they are doing for the students academically.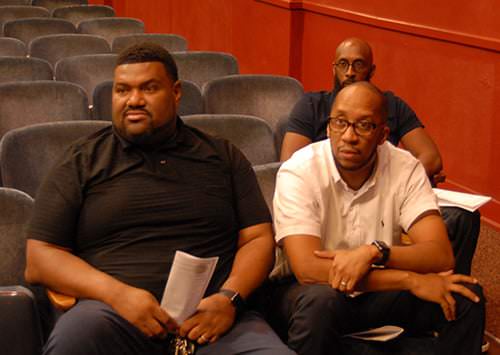 HMS Assistant Principal Tim Seymour, Instructional Facilitator, and
HMS Assistant Principal Grover Harwell.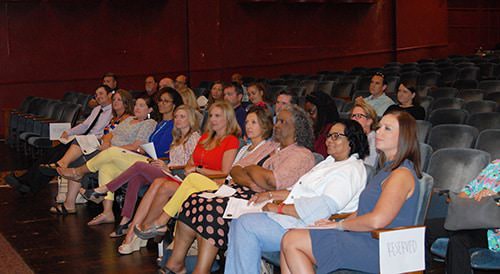 Other HCS Administrators and staff members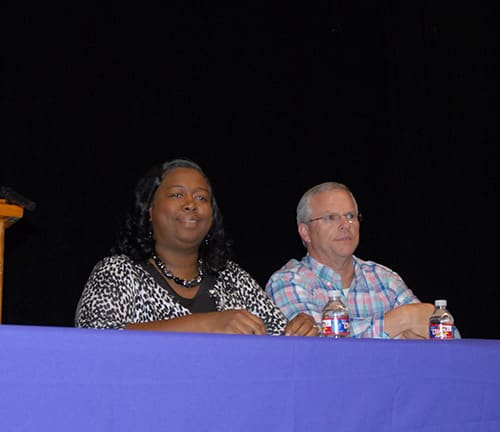 HHS Principal LaTonya Jackson and SHILC Director Stephen May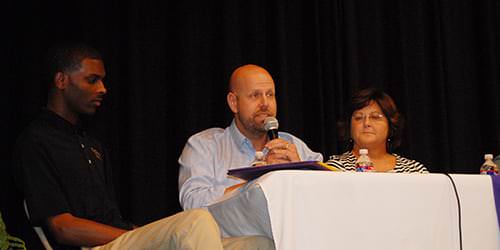 Family Engagement Coordinator/GEAR UP Services Coordinator Jay Boyd,
Anderson Principal Charles Byrum and Haywood Elementary Principal Anna Roberts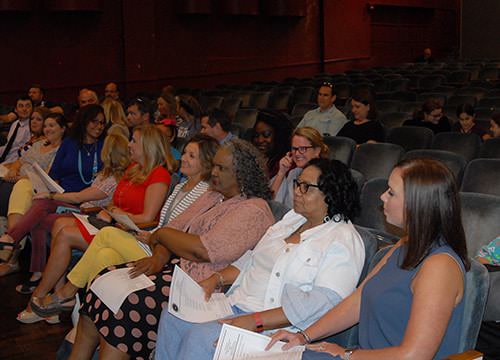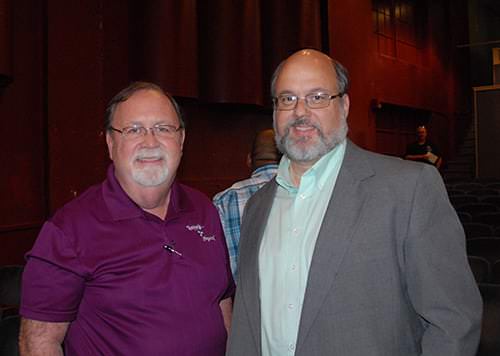 Brownsville-Haywood County Chamber of Commerce Director Steve Hilton
and Stanton Mayor Allan Sterbinsky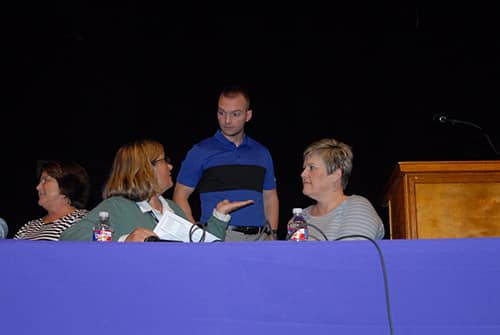 East Side Principal Tressy Halbrook, Chris Davis – Executive Director of
Special Services, and HMS Principal Michelle Tillman