Haywood High School 2017 Girls Soccer Team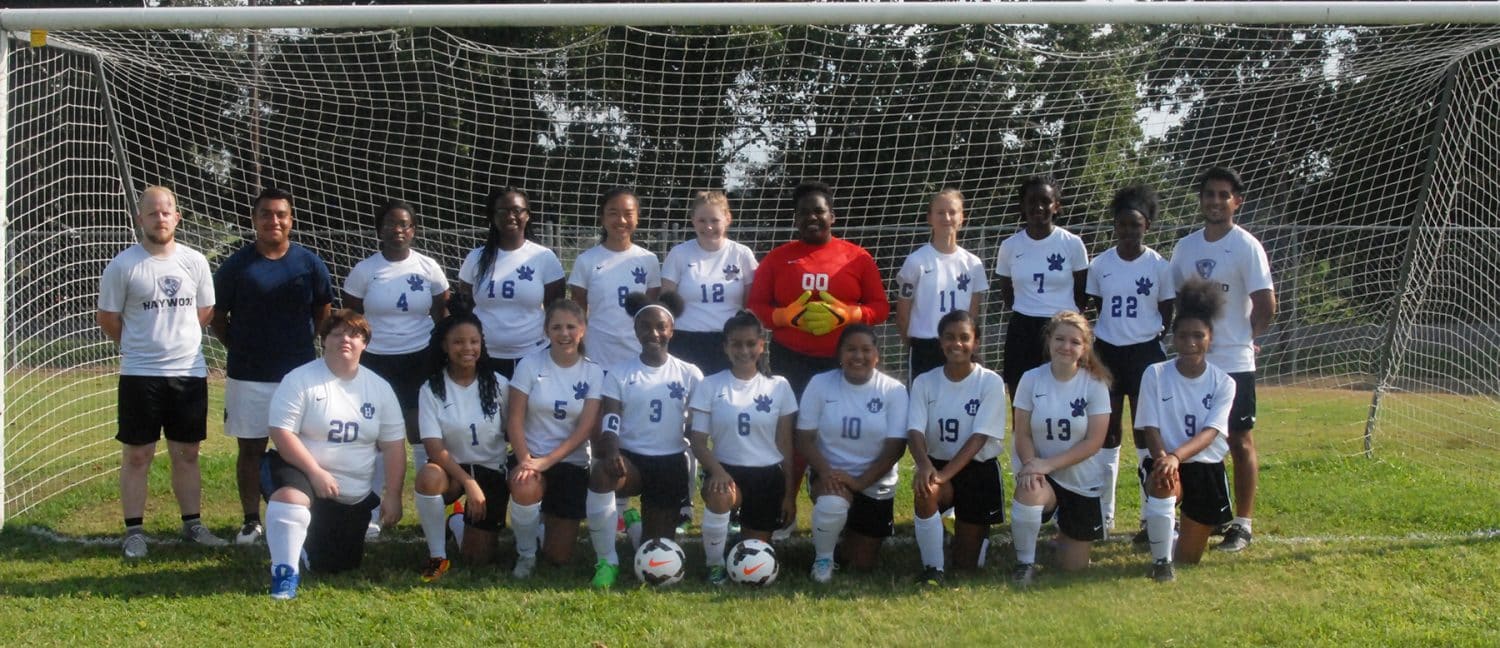 Members of the HHS Girls Soccer team are (from left, front) Emiliee Manchester (20), Makala Mullins (16), Carson Pittman (5), Ahmadia Hines (3), Andrea Cantu (6), Sujey Gasper (10), Mia Gaietto (19), Anna Haynes (13), and Allysia Perez (9); (second row) Coach Luis Rosales, Sanaa Muex (22), Machaela Parker (7), Elizabeth Porter (11), Brierra Starks (00), Riley Simmons (12), Chaoyue Yuan (8), My'Kala Mullens (16), Demarionna Mullins (4), #1 Fan Alex Policarpo, and Coach Tim Grapes. Not pictured are Ann Wesley Banks (2) and Manager Lena Smith.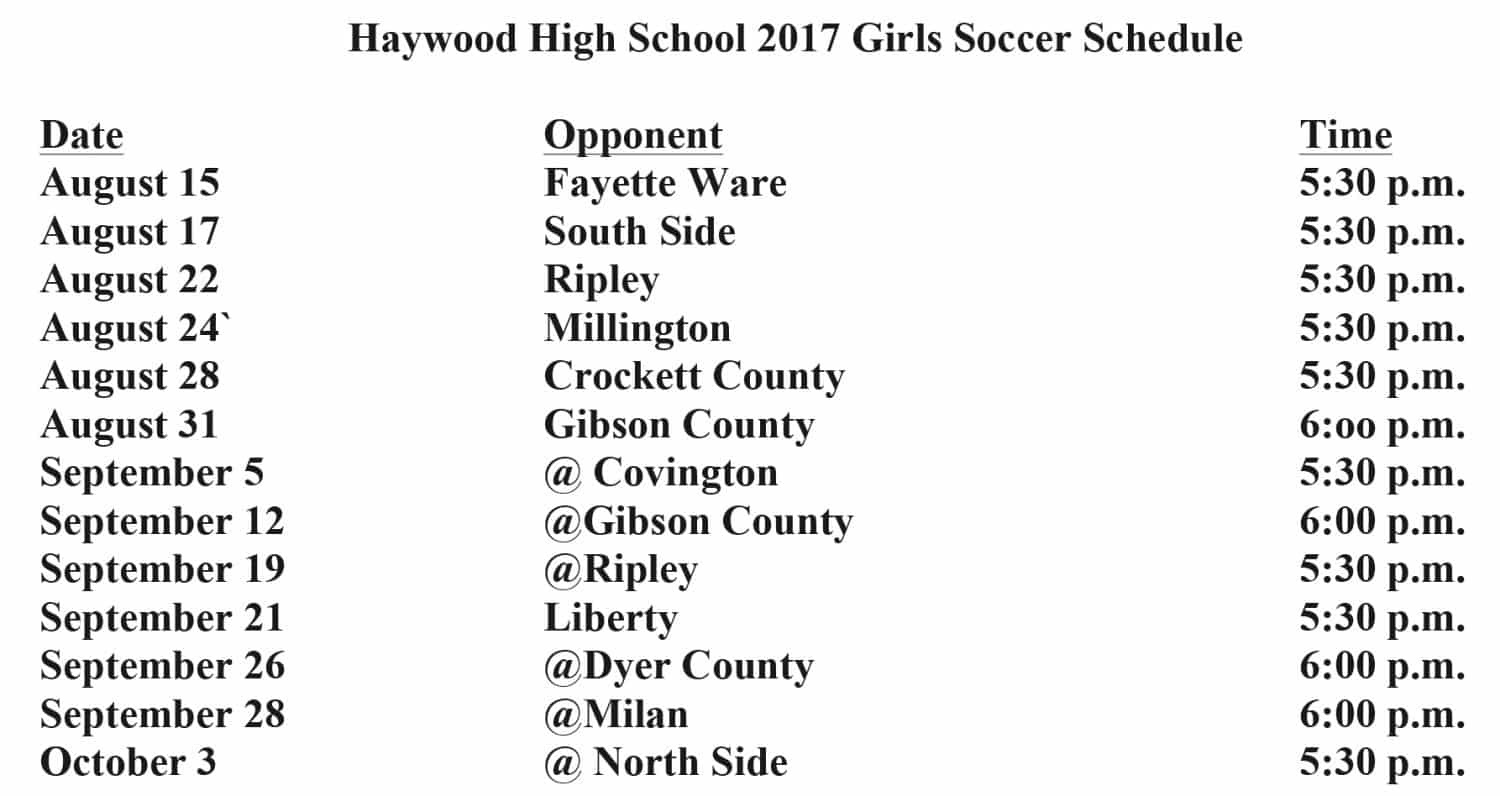 HHS 2017 Soccer Schedule
_____________________________________________
HHS 2017 Boys Soccer Team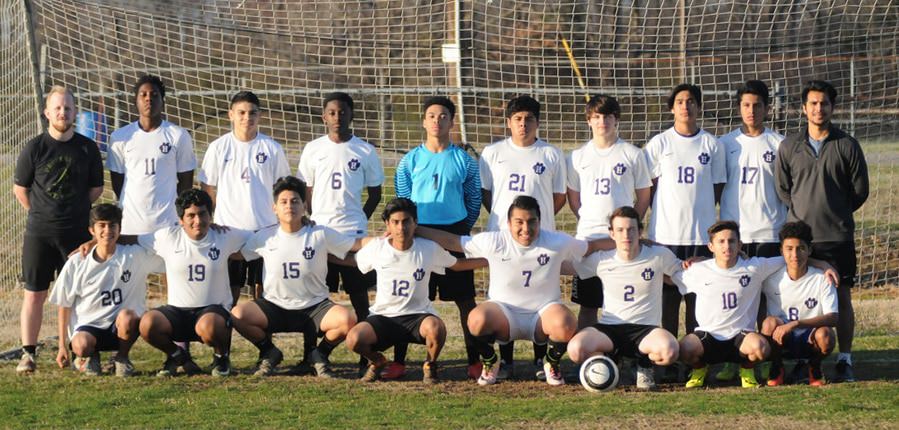 Members of the 2017 Haywood High School Boys Soccer Team are Cesar Sanchez, Luis Pedron, Enrique Ponce, Jacob Sanchez, Alexis Policarpo, Trenton Jolly, Abimael Vazquez, Jose Morales, Coach Tim Grapes, Cheyenne Commage, Joel Banks, Tiriyon Wilks, Jorge Zanabriga, Trevor Fergusion, Xavi Rosales, Isaac Melo, and Head Coach Luis Rosales.