Ms. Brittany Avent started her position as the Director of Secondary and Career Technical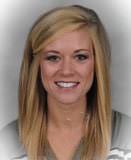 Education at Haywood High School in the summer of 2018. She is a graduate of The University of Tennessee at Martin with a bachelor's degree in Agricultural Education. She holds her Master's Degree in educational leadership through Arkansas State University.
Ms. Avent is a native of Hardeman County and a Bolivar Central High School graduate. Prior to coming to Haywood County Schools, she taught Algebra I and II at Bolivar Central High School before becoming the agriculture educator at Ripley High School. She worked closely with students through her position serving as an Advisor for the National FFA Organization. In 2016, she was selected as Lauderdale County's Teacher of the Year and represented the Tennessee Association of Agriculture Educators as the National Teacher Turn the Key in 2017. Experiences in leadership positions over several years drives her passion for student learning in both core academic classes as well as Career Technical Education. Her commitment to public education and Haywood County Schools begins with strengthening partnerships within the local area. Her focus is working with Tennessee College of Applied Sciences (TCAT) in the local area, increasing opportunities for students to obtain industry certifications and dual enrollment hours. Her passion is helping teachers transfer connections from core academic concepts to student's applying that knowledge in Career Technical Education, while reinforcing reading and writing.
Haywood High School's goal is to provide training and career preparedness for students to tackle the world that is around them. Our new programs in Advanced Manufacturing, Marketing, Networking, and Nursing, prepare students for career choices that are available now and in the near future. Labor Market statistics in Haywood County are monitored to plan for programs in the future at HHS. Haywood High School encourages all students to attend a post-secondary institution for training and to pursue a certification and/or degree. We just want to make sure that our students are prepared to meet their competition.
Many students realize their career choice while taking courses in the CTE programs; others receive valuable training and information that allows them choices for the career. At HHS, the Career and Technical classes prepare students for more than 140 careers with as many as 6 industry certifications.
Agriculture
The heritage of many West Tennessee families is that of agriculture, and our agriculture-related programs provide direction and specific skills for those who want to continue in that family tradition or start one of their own.
Agriculture Education prepares students for successful careers and a lifetime of informed choices in the global agriculture, food, fiber and natural resources systems. Our program is a systematic program of instruction available to students desiring to learn about the science, business and technology of plant and animal production, and/or about the environmental and natural resources systems. Through agricultural education, students are provided opportunities for leadership development, personal growth and career success. Students can learn about agriculture science, plant and soil science, natural resources management and wildlife, how to care for animals of all sizes, and even about agricultural equipment, mechanics and maintenance. Numerous FFA activities are also an integral part of the agriculture programs. They include more than 20 career-development events in which students can compete and learn about opportunities in agriculture.

Human Services Cluster
Introduction to Human Studies is a foundational course for students interested in becoming a public advocate, social worker, dietician, nutritionist, counselor, or community volunteer. This course covers the human needs, overview of social services, career investigation, mental health, and communication.
Nutrition Across the Lifespan is for students interested in learning more about becoming a dietitian, nutritionist, counselor, or pursing a variety of scientific, health, or culinary arts professions. This course covers human anatomy and physiological systems, nutrition requirements, as well as social, cultural, and other impacts on food preparation and integrity.

Architecture and Construction Cluster
Foundations of Interior Design is the first course in the Interior Design program of study intended to prepare students for careers in residential and commercial interior design. Upon completion of this course, students will be able to analyze and demonstrate the elements and the principles of design, and apply these concepts using sketching techniques in the creation of perspective floor plans. Standards in this course include career exploration of various options within the interior design industry as well as an overview of the history of architecture and design. Projects will involve individual and team assignments. Other classed offered in the course of study include Residential Interior Design and Advanced Interior Design.
Family Studies
Family Studies is an applied knowledge course that examines the diversity and evolving structure of the modern family. Upon completion of the course, proficient students will have knowledge of the demographic, historical, and social changes of interpersonal relationships, as well as parenting, and the effect of stressors on the family.
Lifespan Development
Lifespan Development builds basic knowledge in human growth and development. The course standards include developmental theory, principles of growth, behavior of children from conception through adolescence, adult development and aging, and death and dying.
Culinary Arts
Culinary Arts I equips students with the foundational knowledge and skills to pursue careers in the culinary field as a personal chef, caterer, executive chef, and food and beverage manager.  Upon completion of this course, proficient students will have knowledge in the components of commercial kitchen safety and sanitation, history of the foodservice industry, careers, nutrition, recipe basics, proper kitchen tools and equipment, and kitchen staples.  Throughout the course students will gain experience in commercial food production and service operations, while preparing for further training at the postsecondary level.
Culinary Arts II is an applied-knowledge course to prepare students for careers in the culinary field as a personal chef, caterer, executive chef, and food and beverage manager. Upon completion of this course, proficient students will have an understating of commercial kitchen safety and sanitation, menu planning, food presentation, purchasing and inventory, preparation skills, cooking principles, and food preparation. Students will gain experience in commercial food production and service operations, while preparing for further training at the postsecondary level.
Culinary Arts III is an advanced course intended to further equip students with the skills and knowledge needed to pursue a variety of careers in the culinary field. Upon completion of the course, students will be proficient in components of commercial kitchen safety and sanitation, dining room service, food preparation and presentation, bakeshop preparation skills and equipment, and advanced cooking principles. Students will gain experience in commercial food production and service operations, while preparing for further training at the postsecondary level.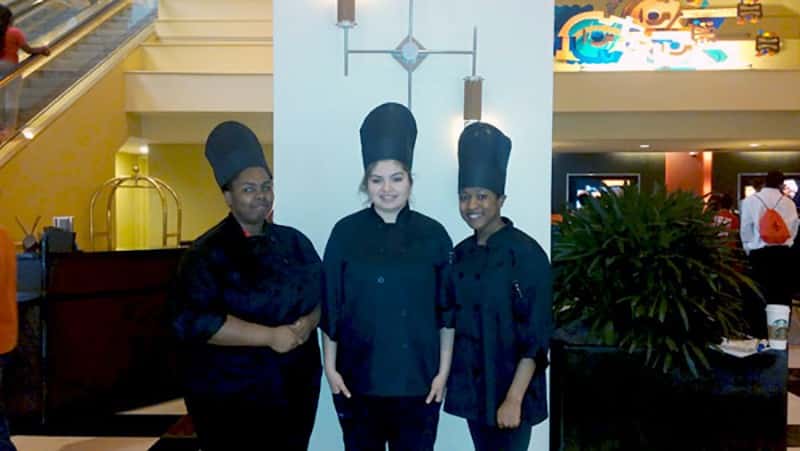 Health Science and Technology
Health Science and Technology offers two Programs of Study that are meant to provide a relevant framework of industry-aligned, rigorous courses that progress a student in knowledge, and skills year after year. They also provide invaluable opportunities for students to experience a subject they are passionate about and explore interests that could lead to postsecondary learning and future career paths. These sequenced courses also reflect and support the three-credit "elective focus" requirement for graduation.

To become a concentrator in CTE and to fulfill the elective focus requirement, a student must earn three credits in a Program of Study.
Level 1: Health Science Education is an introductory course designed to prepare students to pursue careers in the field of health care. Upon completion of this course, a proficient student will be able to identify careers in these fields, compare and contrast the features of healthcare systems, explain the legal and ethical ramifications of the healthcare setting, and begin to perform foundational health care skills.
Level 2; Emergency Preparedness provides an overview of the involvement of public safety professionals and healthcare professionals in the response to various natural and unnatural emergencies. Upon completion of this course, proficient students will be able to identify the magnitude of a natural or unnatural disaster and its effects on the many facets of communities.
Level 3: Anatomy and Physiology* is an upper level course designed to develop an understanding of the structures and functions of the human body, while relating those to knowledge and skills associated with pathophysiology.
Level 3: Medical Terminology* is a course designed to provide students with the opportunity to develop working knowledge of the language of healthcare professionals. Students will acquire vocabulary-building and problem-solving skills by learning prefixes, suffixes, roots, combining forms, and abbreviations commonly used in medical fields. Utilizing a body systems approach, students will define, interpret, and pronounce medical terms relating to structure and function, pathology, diagnosis, clinical procedures, and pharmacology.
*Anatomy and Physiology and Medical Terminology are semester courses offered as dual enrollment through Jackson State Community College or Tennessee College of Applied Technology.
Level 4:  Nursing Education is a capstone course designed to prepare students to pursue careers in the field of nursing.
Level 4: Emergency Medical Services is a capstone course designed to prepare students to pursue careers in the fields of emergency medicine. This semester course is taught with an EMT instructor and students will be given the opportunity to sit for the National Emergency Medical Responder certification. Standards in this course are aligned with National Highway Traffic Safety Administration, National Emergency Medical Services Education Standards.
Students enrolled in health science courses are encouraged to become active members of the Health Occupations Students of America (HOSA).

Academy of Business Technology and Marketing
The management of information is vital to virtually every individual and organization – from the individual who needs to prepare a report or create a web page, to the company that needs to conduct business electronically. The skills for today's business world, electronic and personable, are taught in business technology.  In marketing, students focus on marketing concepts and their practical applications to create a competitive edge in the sale of products and services.  Our programs are designed to equip students with the skills necessary to operate various information technology equipment and software and gain experience creating effective marketing plans that emphasize concepts such as ethics, leadership, and human relations. Students learn document creation, coding, web page design, business management, and marketing principles in these programs.
Any student enrolled in business technology and marketing courses is eligible for membership in DECA. DECA prepares emerging leaders and entrepreneurs for careers in marketing, finance, hospitality and management in high schools and colleges around the globe.  Through DECA, students are given life-changing enrichment opportunities to attend national conferences where off-site learning and competition takes place.

Audio/Visual Production I, II, III
Ever dream about being an on-air personality? How about an anchor for a TV show or a reporter on the beat? The Audio/Visual Production classes within the Arts, A/V Technology, & Communications cluster are designed to allow our students to complete high school with the skills needed to pursue a career in the field of communications. Encompassing reading, writing, speaking, and listening skills, as well as all the necessary technology, our students will be prepared to meet the challenges of the ever-changing media industry. The courses provide in-house production, management, marketing, and on-air experiences related to television. We produce the HHS News Shows several times each month.
In addition to preparing for more than 30 careers, lessons in audio/visual classes give students excellent communication skills for any career. They learn how best to present themselves through their writing and speaking skills, as well as how to perform interviews and research to assimilate information for a number of uses. Classes also help students learn how important it is to be informed about a variety of issues.

Advanced Manufacturing / Electromechanical Technology
Now more than ever there are many local technician jobs available with no one certified to fill them.  Such is the case of some of the jobs available in the manufacturing industry. In the advanced manufacturing cluster, training is designed to enable our students to complete high school with the basic skills needed to pursue a satisfying and economically rewarding career either as an apprentice electromechanical technician or entering a post-secondary training institution such as JSCC or a TCAT facility for more advanced training in industrial electricity or the electromechanical technician field.  Students who have completed my training will enter as an advanced student that will be far ahead of the beginning students at the post-secondary level.
Electromechanical Technology is the basis of today and the future in the manufacturing industry. How about a lucrative career as an industrial maintenance technician or an electromechanical technician? With the state of the art equipment we procured through a Federal grant it is now possible for students at HHS to receive post-secondary level training in the electromechanical field that reproduces real life learning scenarios with automated machine control. The grant money was used to purchase hydraulic / pneumatic trainers; an industrial three phase motor control trainer, in addition, two basic PLC (programmable logic controller) trainers and one advanced PLC trainer with pneumatic components were purchased.   Students who have a talent or the desire for a career in the manufacturing industry can find success in these classes.  Senior electromechanical technicians and industrial electricians who work in local manufacturing plants here and in neighboring counties make more money than most people with advanced degrees.  Students who possess these skills will be in great demand.
All students enrolled in these courses may join Skills USA and participate in its activities.

Law Enforcement Services
The popular CSI TV shows have captured the attention of many students who want to pursue careers in the Law, Public Safety, Corrections, and Security cluster that provides instruction in the areas of law enforcements, courts, corrections, and private security. Topics related to human services are included in the curriculum. Close coordination with many state agencies and key officials adds substance and depth to the various areas of study. Technical training is offered in areas of fingerprinting, report writing, criminal investigation, crime scene investigation, and theory.
Students in these courses may also be members of SkillsUSA.