Haywood Middle School
1201 Haralson
Brownsville, TN 38012
Phone: (731) 772-3265
Fax: (731) 772-3352
Michelle Tillman
Principal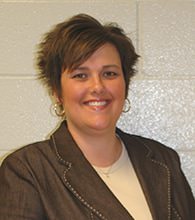 Grover Harwell
Assistant Principal grover.harwell@hcsk12.net
Grover Harwell has been appointed as the assistant principal for Haywood Middle School.  Coach Harwell has been a teacher in Haywood County since August 2007, and he served as the interim assistant principal at HMS from April 23-May 24, 2017.  He holds a Bachelor in Business Administration from Lambuth University and a MBA from Webster University in St. Louis, MO.  Coach Harwell completed his educational leadership work through Freed Hardeman University.  Most recently, he has been selected as a Tennessee Educator Fellow for the Tennessee Department of Education through SCORE.  Please join me in welcoming Grover to the leadership team at HMS.
Tim Seymour
Assistant Principal seymour.tim@hcsk12.net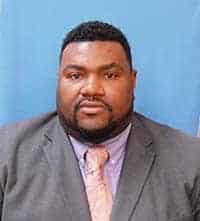 Mary Jane Williams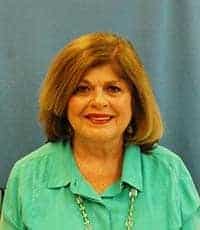 Instructional Facilitator maryjane.williams@hcsk12.net    
Mary Jane Williams is the language arts Instructional Facilitator for Haywood Middle School.  After graduating from Haywood County High School, she attended the University of Mississippi and graduated from Lambuth University with a Bachelor of Arts degree in music education. She earned her Master's Degree in Curriculum and Instruction from the University of Memphis. Mrs. Williams taught MUSIC AND ENGLISH FROM 1973 – 1976 at Tennessee Academy. Beginning in 1987, she taught seventh and eighth grade English at Haywood Junior High until 2012 when she became the ELA Instructional Facilitator for Haywood Middle School. She was married to the late Wayne Williams and has three children and two grandchildren. She serves as pianist at First Presbyterian Church in Brownsville.
---
Staff
Michelle Tillman, Principal
michelle.tillman@hcsk12.net
Tim Seymour, Assistant Principal
grover.harwell@hcsk12.net
Grover Harwell, Assistant Principal
grover.harwell@hcsk12.net
Rachel Dreyer, Instructional Facilitator 
rachel.dreyer@hcsk12.net
Mary Jane Williams, Instructional Facilitator 
maryjane.williams@hcsk12.net
School Counselor
Bookkeeper
Krystal Hawkins, Secretary/Attendance
krystal.hawkins@hcsk12.net
Wardean Mabon, Secretary
wardean.mabon@hcsk12.net
English
Sandra Humphreys
sandra.humphreys@hcsk12.net
Chissolssi Jones, 7th
chissolssi.jones@hcsk12.net
Sally Jones, 8th
sally.jones@hcsk12.net
Sheena Parker
sheena.parker@hcsk12.net
Dana Simmons
sheena.parker@hcsk12.net
Lauryn Spitzer, 7th
lauryn.spitzer@hcsk12.net
Jasmine Taylor, 7th
jasmine.taylor@hcsk12.net
Tanya Tyus, 7th
tanya.tyus@hcsk12.net
Taylor Wilson, 8th
taylor.wilson@hcsk12.net
Math
Leamond Arthur, 7th
leamond.arthur@hcsk12.net
Darrience Delk, 8th
darrience.delk@hcsk12.net
Kathy Foster
kathy.foster@hcsk12.net
Veronica Kinnon, 6th
veronica.kinnon@hcsk12.net
Shaquana Leonard, 6th
shaquana.leonard@hcsk12.net
Lacy Moore, 7th
lacy.moore@hcsk12.net
Jerry Pyron, 7th
pyron.jerry@hcsk12.net
April Rankin, 8th
april.rankin@hcsk12.net
Tanesha Walker
tanesha.walker@hcsk12.net
Science
Stephanie Bizzell, 7th
stephanie.bizzell@hcsk12.net
Terii Cummins, 8th
terii.cummins@hcsk12.net
Cindy Currie, 6th
cindy.currie@hcsk12.net
Kathleen Holmes, 6th
kathleen.holmes@hcsk12.net
Sam Pyron, 7th
samuel.pyron@hcsk12.net
Vladimir Valdez, 8th
vladimir.valdez.@hcsk12.net
Social Studies
Chris McCorkle, 6th
chris.mccorkle@hcsk12.net
Vernon Mann, 8th
vernon.mann@hcsk12.net
Tom Orr, 6th
tom.orr@hcsk12.net
Amanda Trotter, 7th
amanda.trotter@hcsk12.net
Shawn Snyder, 7th
shawn.snyder@hcsk12.net
Jeff Wells, 8th
jeff.wells@hcsk12.net
Special Education
Rita Adams, LRE 6th Grade
charita.adams@hcsk12.net
Carolyn Logan, Inclusion
carolyn.logan@hcsk12.net
Pamela Pickens, Inclusion
pamela.pickens@hcsk12.net
Flamesha Taylor, Inclusion
flamesha.taylor@hcsk12.net
Regina Trull, Inclusion
regina.trull@hcsk12.net
Charlotte Twiddy, Inclusion
charlotte.twiddy@hcsk12.net
Auxiliary
Kim Bell, Lab
kim.bell@hcsk12.net
Leah Bringham, Art
leah.bringham@hcsk12.net
Hannah Chapman, ESL
hannah.chapman@hcsk12.net
Xavier Clay, P.E. Boys
xavier.clay@hcsk12.net
Trista Currie, Lab
trista.currie@hcsk12.net
Michelle Howell, Computer Lab
michelle.howell@hcsk12.net
Gina Taylor, Library
gina.taylor@hcsk12.net
Arethria Turner, Music
arethria.turner@hcsk12.net
Marianne Valdez, Music/Band
marianne.valdez@hcsk12.net
Jason Winfrey, PE
jason.winfrey@hcsk12.net
TA
Tyion Shaw, EA
tyion.shaw@hcsk12.net
Chante Cambell – EA
chante.cambell@hcsk12.net
Deneatra Carter, PA
lovelaceb@k12tn.net
Avondale Cross, EA – LRE
avondale.cross@hcsk12.net
Georgia Robinson- EA
georgia.robinson@hcsk12.net
Angela Scott, EA – Library
angela.scott@hcsk12.net
Claudette Shaw, EA – LRE
claudette.shaw@hcsk12.net
Cafeteria
Brenda Chatman Parker, Manager
brenda.parker@hcsk12.net
Mary Lefave, Assistant Manager
mary.lefave@hcsk12.net
Cayolyn Cooper
Edgar Enciso
Edith Hatten
Phyllis Jeter
Kathy Waddell