Administration
Drayton Hawkins, SHILC Director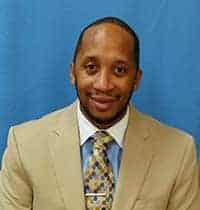 drayton.hawkins@hcsk12.net
Drayton Hawkins is the Director of Sunny Hill Innovative Learning Center. He has been employed by the Haywood County School System nearly 20 years. Born in Brownsville, he grew up in Ripley and graduated from Ripley High School. He holds a Bachelor of Arts degree in English from Tennessee State University. He attended the University of Memphis graduate school for his teacher certification and graduated from Trevecca Nazarene University with his Master's degree in Educational Leadership.
Mr. Hawkins taught seventh-grade literature and writing, computer and language arts for eight years at HMS and coached volleyball, softball and basketball. He served as Assistant Principal at Anderson and Sunny Hill, then Principal at Ripley Primary School. Mr. Hawkins also served as Assistant Principal at Haywood High School before taking the Director position at Sunny Hill. He was formerly the athletic director at HHS and HMS. His two sons attend Haywood County Schools and his wife works at HMS.
Stephen May, Graduation Coach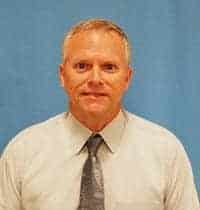 stephen.may@hcsk12.net
Stephen May is the Graduation Coach for the REACH Academy at Sunny Hill Innovative Learning Center. He is a graduate of Haywood High School and holds a Bachelor of Science degree in Social Science from Union University. He earned his Masters in Educational Leadership from Trevecca University in 2008. He has taught school for 23 years and has been an administrator for seven years. His wife is Suzie McCay May, who is a teacher at Anderson Early Childhood Center. They have two sons, Flynt and Braxton.
Georgia Robinson, Secretary
georgia.robinson@hcsk12.net
Officer Mitchell Turner, SRO
mitchell.turner@hcsk12.net
Teachers
Kay Cunningham, Algebra I/Physical Science
kay.cunningham@hcsk12.net
Evelyn Delashmit, English
evelyn.delashmit@hcsk12.net
Brent Grant, Lab
brent.grant@hcsk12.net
P.E./Personal Finance
Greg Luster, ALC
greg.luster@hcsk12.net
Timothy Martin, Science/Math
timothy.martin@hcsk12.net
Travis Morton, Inclusion
travis.morton@hcsk12.net
Dr. Jerry Pyron, ALC
jerry.pyron@hcsk12.net
Dave Rogers, TA
dave.rogers@hcsk12.net
Deana Seimo, Spanish
ideana.seimo@hcsk12.net
Julian Stanz, History
julian.stanz@hcsk12.net
HCMDC
Kelly Thrash, Teacher
kelly.thrash@hcsk12.net
Augustine Morton, TA
augustine.morton@hcsk12.net
Tremelda Williamson, TA
tremelda.williamson@hcsk12.net
Lenora Oldham, TA
lenora.oldham@hcsk12.net
Nutrition Personnel
Christopher Shaw, Manager
chris.shaw@hcsk12.net