The Gordon Perry Fieldhouse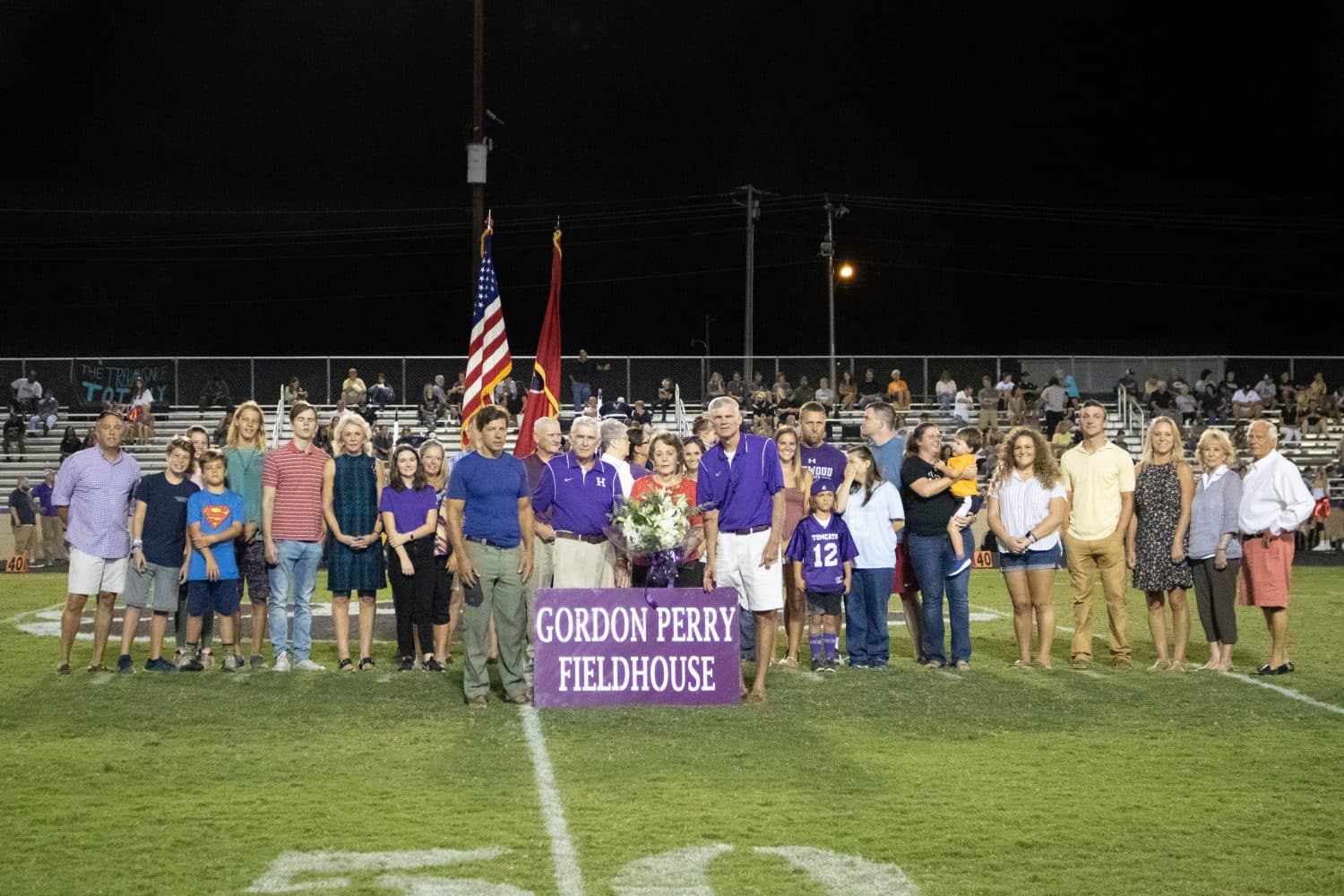 Halftime of the September 20th Tomcat's football game was a special time for our community.  The Haywood County School system honored Coach Gordon Perry by renaming the Tomcat Fieldhouse.  It is now the Gordon Perry Fieldhouse.
Mr Perry touched so many lives in his education career.  Lives that will go on to touch and reach far beyond those he had a direct impact on.  His impact on this community is immeasurable.  
Haywood County was honored to have his service as: a teacher for 3 years, athletic director for 15 years, assistant principal for 8 years and principal for 22 years.  He, as well, recently retired from grounds maintenance of the football stadium.  
Mr Perry also served on the legislative council of the Tennessee Secondary School Athletic Association (TSSAA) for 16 years with 9 of those as President.   He was inducted into the TSSAA Hall of Fame in 2003.  
He began his career of service when he joined the ROTC in college.  Following school he joined the ARMY and was stationed at Ft Brag where he was an M.P. and jumped from planes as well.  Upon leaving the ARMY he began coaching in Kentucky but soon joined in the Military Reserves in Memphis and later the National Guard in Ripley.  Mr Perry spent 22 years in military service and at the age of 55 served in Operation Desert Storm making him a Gulf War Veteran.  
So in reality, it isn't that Mr Gordon Perry was honored with the naming of the fieldhouse, it was us as a community that have been honored by his selfless service and devotion to not only us, but the nation as a whole.