East Side Teacher Selected For Digital Innovators Program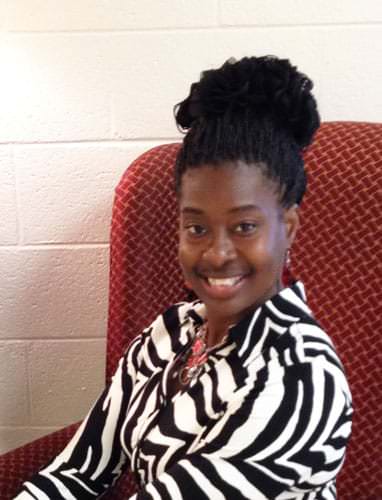 Recently, WLJT Channel 11 announced that Sharon Clark from East Side Intermediate School in Brownsville as one of the 100 educators selected for the 2015 PBS LearningMedia Digital Innovators program. The program, which is in its third year, recognizes tech-savvy K-12 educators who are serving as leaders in the education technology space and incorporating digital media in classrooms. This according to an article in the WLJT newsletter (April 5, Volume 1, Issue 6).
The article quoted, "WLJT is proud to recognize Sharon Clark, who was chosen from a pool of talented and innovative educators from across the country that are using technology and digital media in the classroom," said Sabrina Bates, Manager of Education and Community Engagement, WLJT Channel 11. "Ms. Clark will represent WLJT and the entire West Tennessee community as she continues to enhance her skills with these one-of-a-kind resources, tools and trainings from PBS LearningMedia."
The 2015 PBS LearningMedia Digital Innovators will receive year-long professional development opportunities that include virtual trainings, access to premium and exclusive resources from PBS LearningMedia Custom service, invitations to special events, and access to a free PBS TeacherLine professional development course.
PBS LearningMedia Digital Innovators will also receive ongoing support in their community from their local PBS member stations.
In addition, the top 30 applicants, including Ms. Clark, will serve as leads of the program and will receive an all-expense paid trip to Philadelphia to participate in the 2015 PBS LearningMedia Digital Summit and the International Society for Technology in Education (ISTE) conference. All Lead PBS Digital Innovators will also receive a Samsung Galaxy(R) tablet to continue their use of technology in the classroom.
PBS LearningMedia received hundreds of applications from leading teachers throughout the U.S. and its territories. Judges selected the 100 educators based on submissions of videos and written essays that addressed how they are creatively using digital technology and tools in the classroom to drive student achievement.