FRC welcomes families at Anderson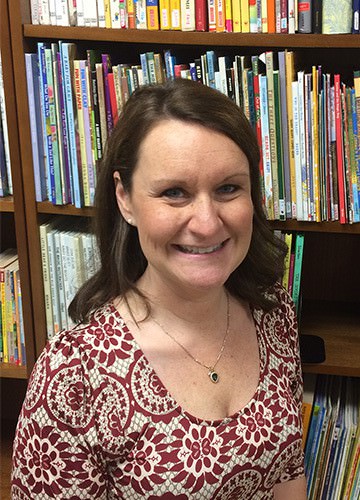 Welcoming families and students to the Family Resource Center at Anderson is LeeAnna Parker Davis.
 Anderson has a new Family Resource Center Site Coordinator, LeeAnna Parker Davis. She is a Haywood County graduate and has four children in the Haywood County School System. She wants to introduce or remind everyone about the FRC centers.
What is the FRC? We are a team effort of UT Extension and the Haywood County School System. Our centers offer thousands of fun, educational materials for free loan to all Haywood County families. Our materials include books, games, DVD's, puzzles, practice worksheets for current student skills, and parenting materials. We offer any assistance that parents may need to help with their child's academic progress, whether it is worksheets, games, flash cards, or other learning materials. Parents may come in at any time Monday through Friday from 7:45 a.m. until 3:15 p.m. to check out materials. Your child does not have to be with you to check out items. I invite parents to come have lunch at school with their child and come have lunch in the FRC and check out materials!
We offer fun events for parents and children throughout the school year.
Circle Time is held once a month at 8 a.m. on the Anderson Campus for children ages 2 and up and not yet in school. At Circle Time, we sing, tell a story, do crafts and have a healthy snack.
Table Talk is another event held each month. It takes place at the Haywood Elementary FRC. This is a free lunch open to parents of children of all ages and needs (development, physical, emotional, academic, etc.)
Once a year, we host our Reading is Fundamental (RIF) Book Jams. All students from Anderson Early Childhood Center, Haywood Elementary, and Eastside Intermediate choose three free books.
At the FRC, we encourage grownups to READ, READ, READ with and to their children! We celebrate their reading accomplishments with our Family Reading Wall of Fame. Each 9 weeks, the students receive a reading sheet to list the books they read. All students receive a ribbon for participating. The top three readers each nine weeks receive a special prize and are added to the Reading Wall of Fame. At the end of the school year, the top 10 readers from each school will receive a trophy.
For the first time, we are excited about "Jumping for Joy" for Perfect Attendance! In partnership with UT Extension and C3 grant, we have purchased an inflatable jumper, and each child that achieves perfect attendance will have a special day to Jump for Joy for their accomplishment!
For over 22 years, the FRC has worked with the families of Haywood County. Please come visit me at Anderson's Family Resource Center.
The Family Resource Center at Anderson hosts "Jump for Joy," sponsored by C3 Grant from UT Extension at both Anderson and East Side.