GEAR UP helps incoming HHS freshman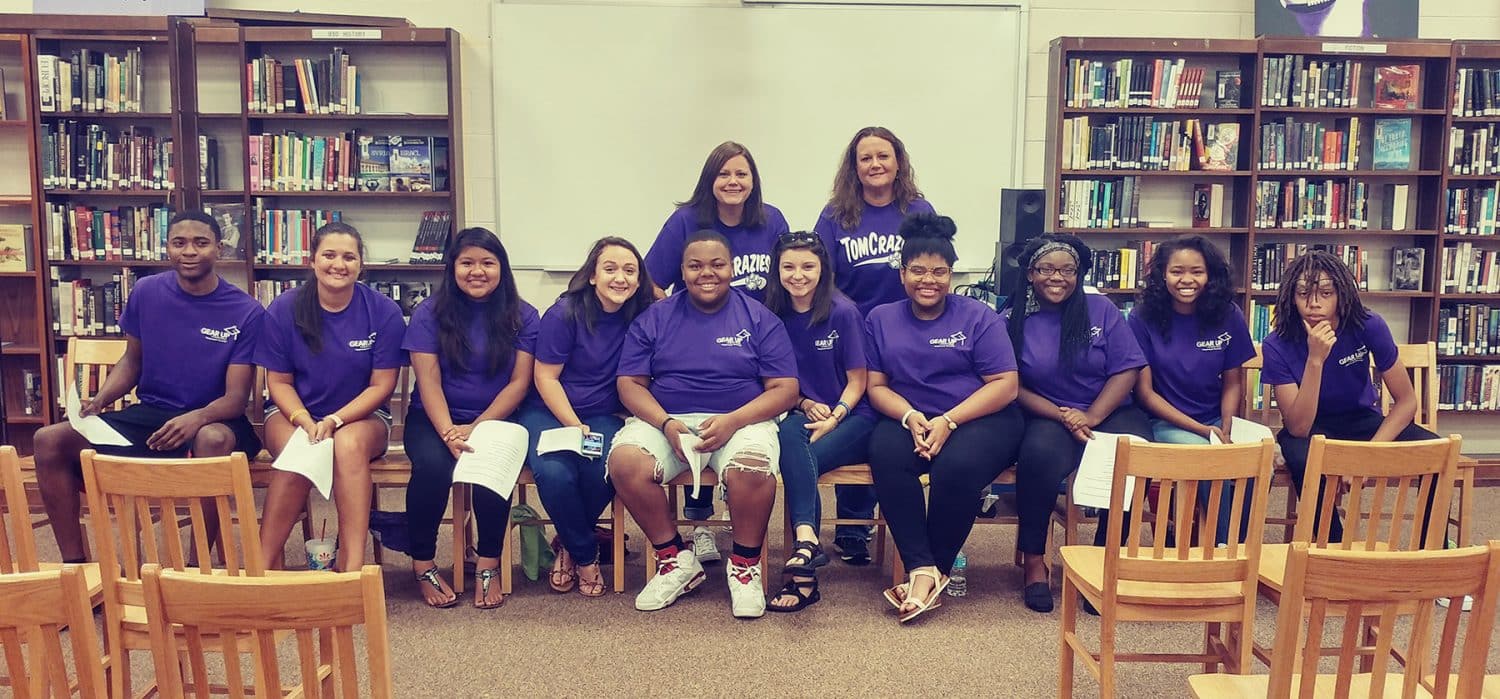 HHS teachers Allyson Byrum and Catherine Hamilton worked with the student panel that gave information and answered questions for the new students.
The transition from middle school to high school can be unsettling for many students, but Haywood High School GEAR UP students were prepared to help make the change easier for HHS first-year students. Haywood County GEAR UP TN helped incoming freshmen and their family members feel welcomed and answered many of their questions during Freshmen Orientation on August 4 at Haywood High School.
The GEAR UP Ambassadors welcomed students and parents as they signed in and offered them free materials on succeeding in high school and getting college ready. The GEAR UP Ambassadors' roles are to be leaders within their school and community and promote college readiness with students and parents. Later, 10 GEAR UP students served on a panel in the library, where they gave information on staying focused, homework, attendance, cell phone use, identification badges, dress code, and much more.