GEAR UP sponsors trips for students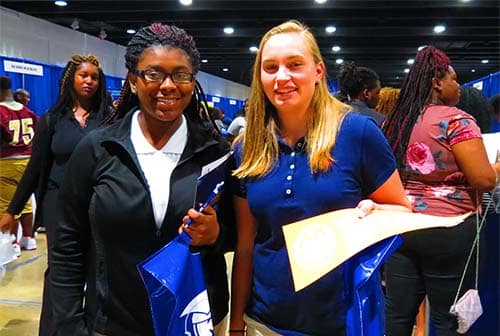 Haywood County GEAR UP sponsored a trip to the Southern Heritage College & Career Fair at the Pipkin Buildng in Memphis on September 9 for 140 students from Ms. Timberlake's and Mr. Jetton's classes at HHS and the REACH Academy. The students were able to talk to local and regional college representatives who showcased their programs at the fair sponsored by the City of Memphis Office of Youth Services.
"The trip was an opportunity for students who are deciding on postsecondary opportunities to talk to college and military representatives and to help the district goal of helping Haywood County students get college ready, said Jackie Whitten, Haywood County GEAR UP TN Site Coordinator.